Air Europa
Air Europa Mobile App (2018)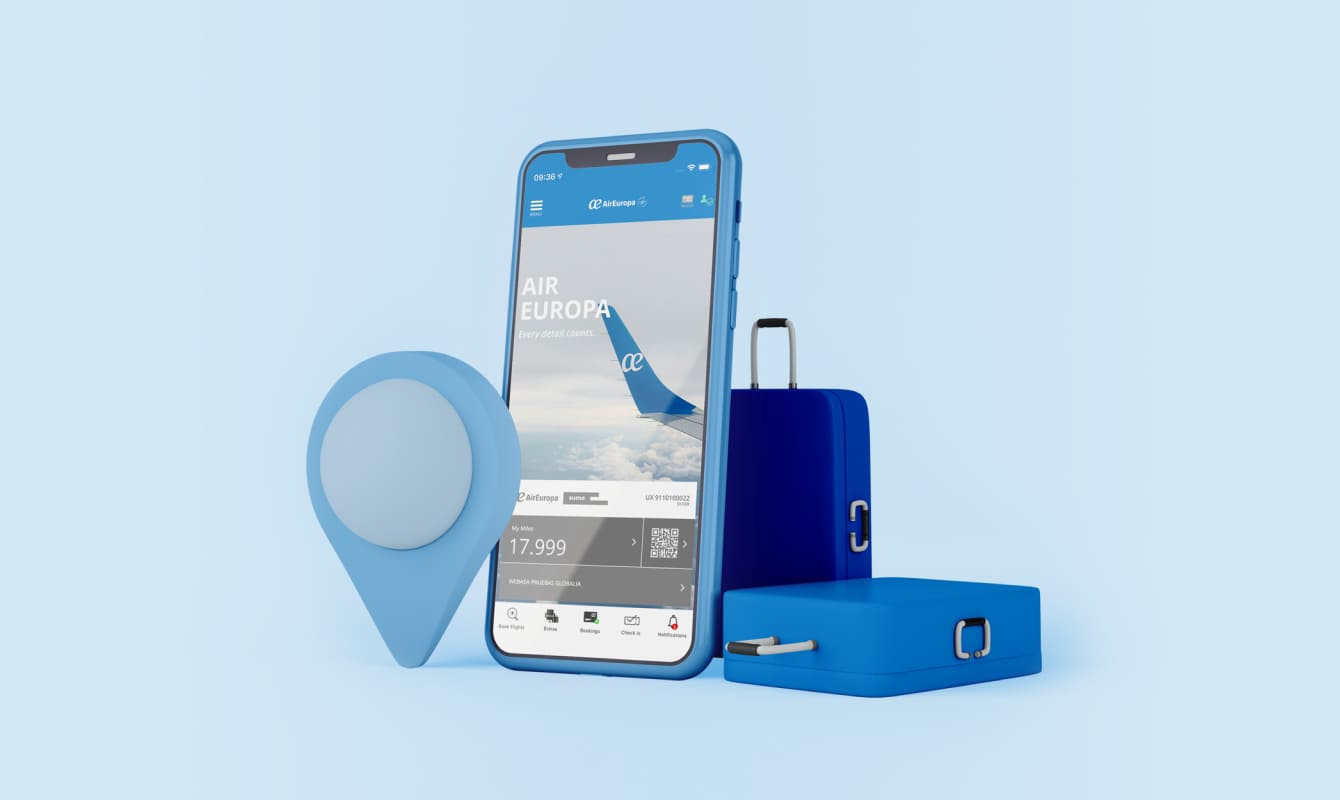 Air Europa is a prize-winning Spanish airline that flies across Europe including holiday resorts in the Canary and Balearic Islands as well as long-haul services to the Americas and the Caribbean. The airline has been praised for its innovative approach to customer service and in particular its mobile app.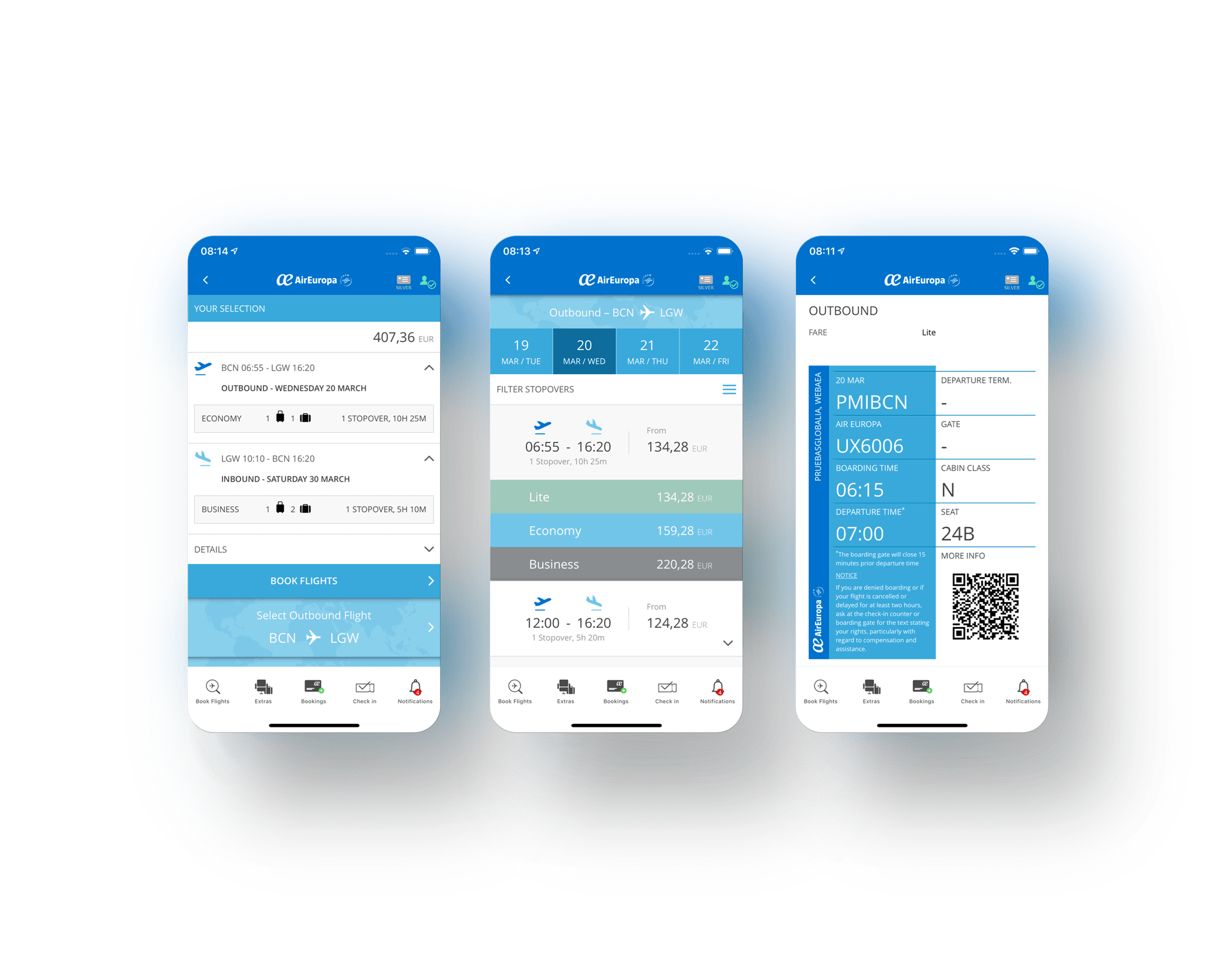 The Opportunity
Technology has always played a role in the travel and tourism industry, but in recent years it has become increasingly important. Companies are now expected to offer a comprehensive online presence, and many customers planning their trips will begin by looking for information on company websites or through mobile apps. It is therefore essential that companies keep up with the latest technology trends in order to remain competitive.
In 2018, one of the most significant changes in the travel and tourism industry was the introduction of mobile app development. Air Europa saw an opportunity to improve its app for frequent flyers and families travelling together.
The Result
The Air Europa app was designed to offer a more personalized experience, with features such as allowing customers to select their seats and view real-time flight information. Importantly, it also means they can search, book flights and check in faster than changing airfares. The app enables users to get the benefits of the Air Europa SUMA loyalty programme. In addition, it also saves reservation and boarding cards – and users never miss important information with mobile notifications. Likewise, profile information and user preferences are saved to ensure an intuitive and positive experience every time.
This change was welcomed by customers and helped to increase brand loyalty. In today's market, it is clear that those companies who embrace new technology are the ones who are most successful.