All Things Considered
The platform that helps you lead the change.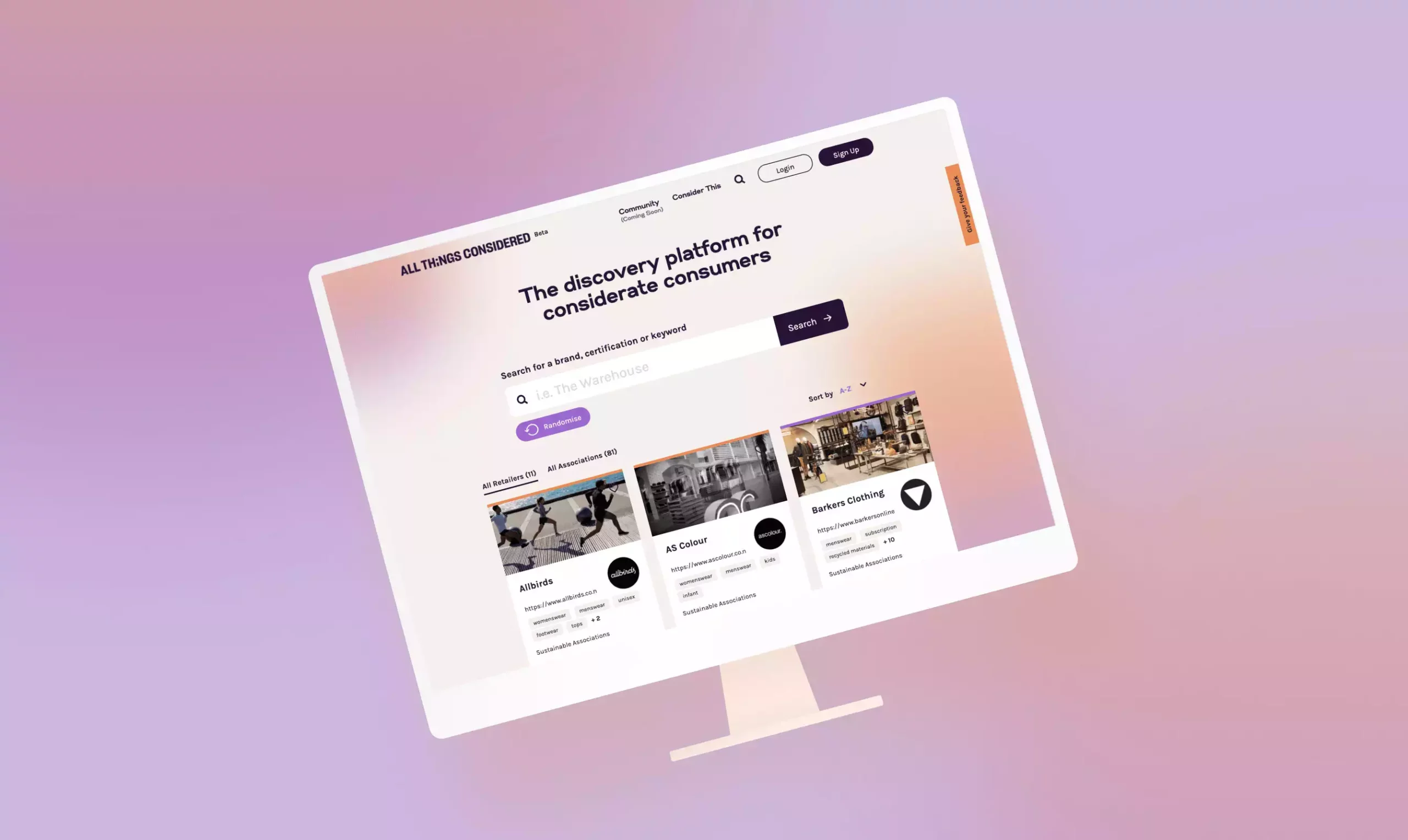 All Things Considered" is a community-driven platform launched with the vision of empowering consumers to make informed and ethical purchasing decisions. The website aims to gather information from various brand websites, bringing together data on ethics and sustainability practices into a single, easily accessible location. By centralizing this information, the platform enables consumers to compare and consider brands based on their commitment to positive change, ethics, and sustainability.
The fashion industry is one of the major polluting industries globally, producing 10% of all humanity's carbon emissions and the second-largest consumer of the world's water supply. As consumers worldwide buy clothes, the growing market for cheap items and new styles is taking a toll on the environment.
Without accessible information from credible resources, it would be difficult for consumers to figure out who is doing what in the fashion industry regarding sustainability and ethics.
That is why founders John Holt and Andréa van der Meel joined forces to spread awareness by creating a global platform to help the considered consumer lead the change.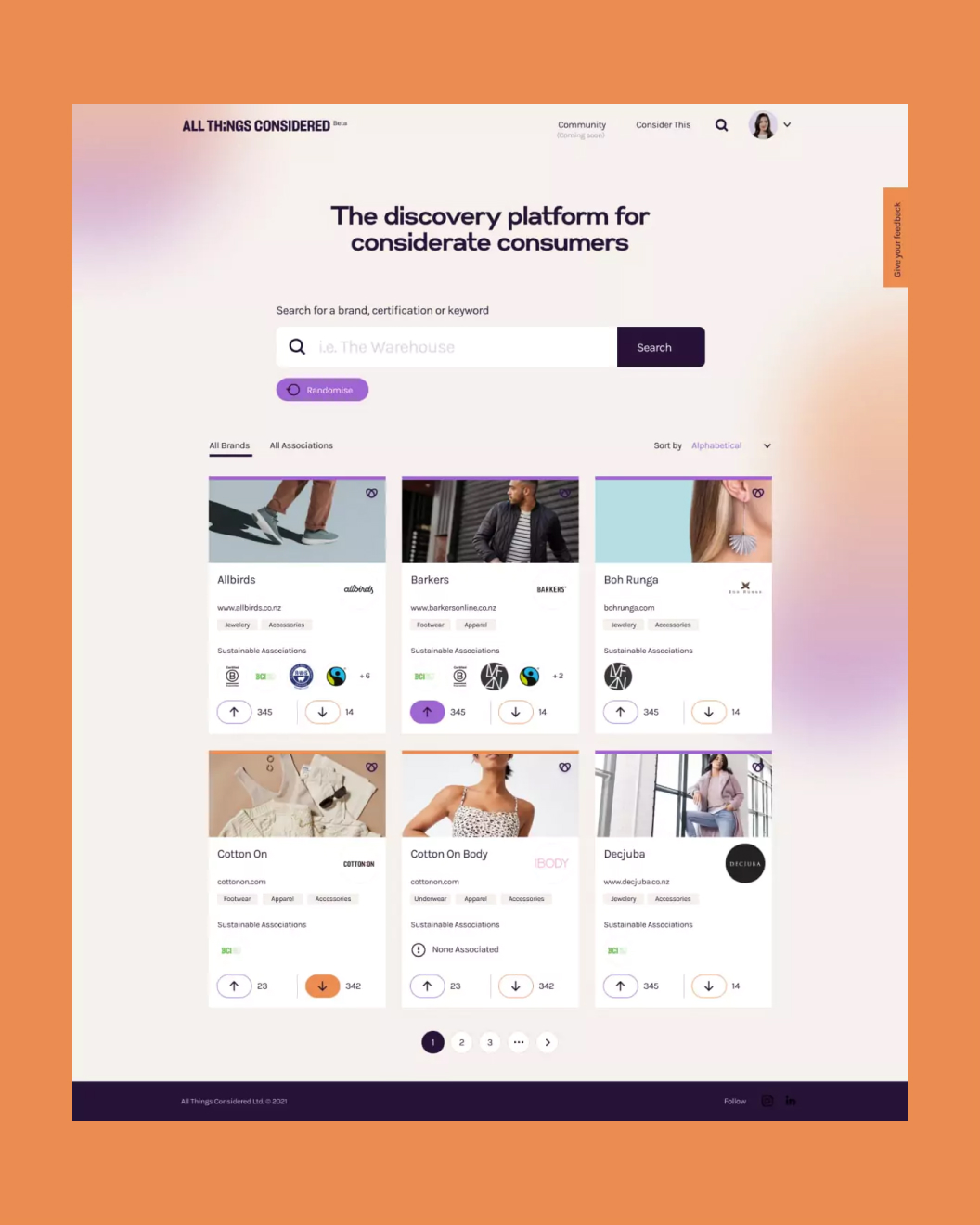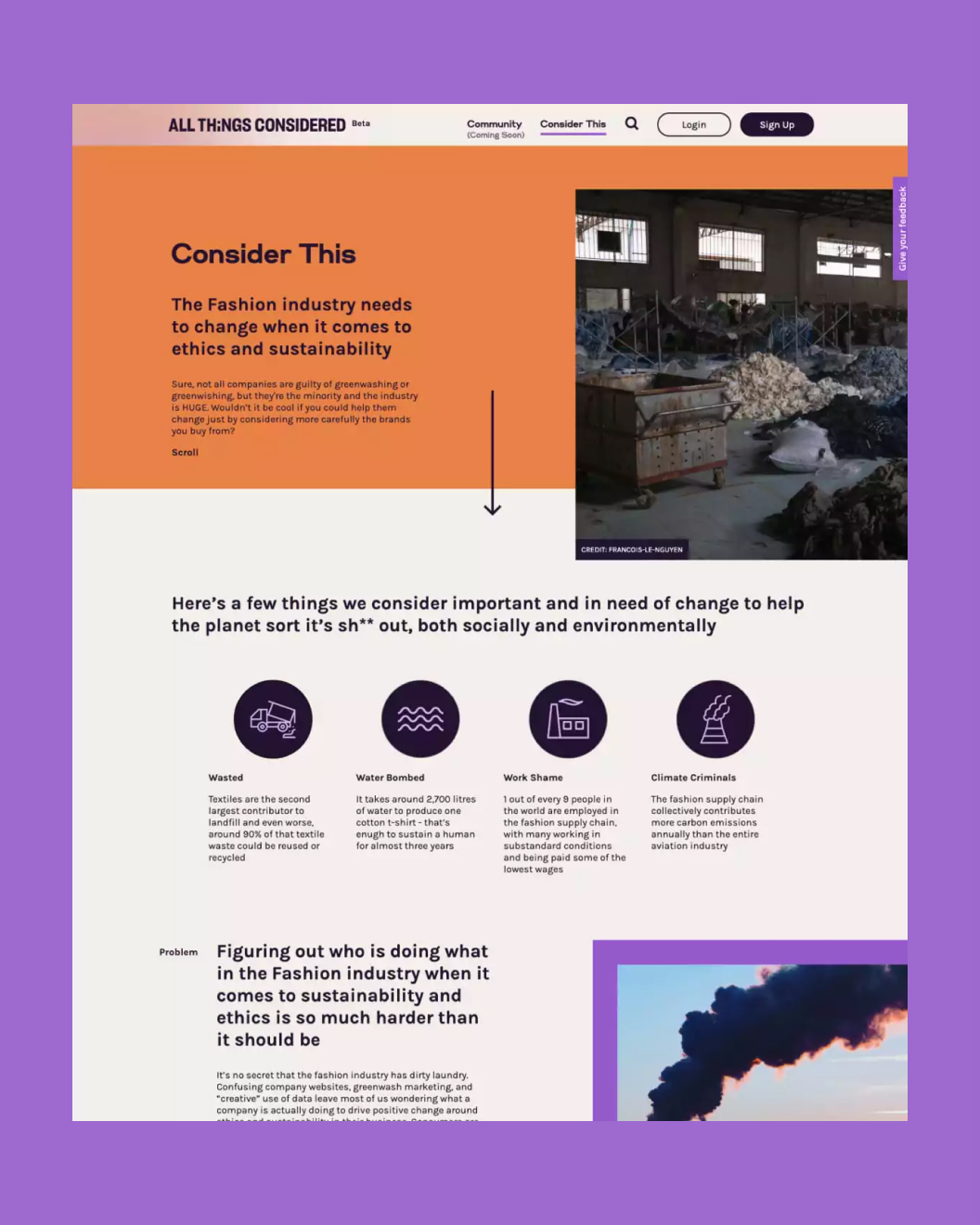 "A really great process throughout, and a really holistic approach to building our business"
Andréa van der Meel, Co-Founder at All Things Considered
Empowering Consumer Choice
All Things Considered aimed to create a platform where consumers can quickly access comprehensive data about the ethical and sustainable practices of different brands. This transparency allows consumers to understand the impact of their purchases on the environment, society, and the economy.
All Things Considered empowers consumers in making conscious choices by providing them with detailed insights into brands' sustainability initiatives, certifications, and innovations. Enable users to align their purchases with their values and beliefs.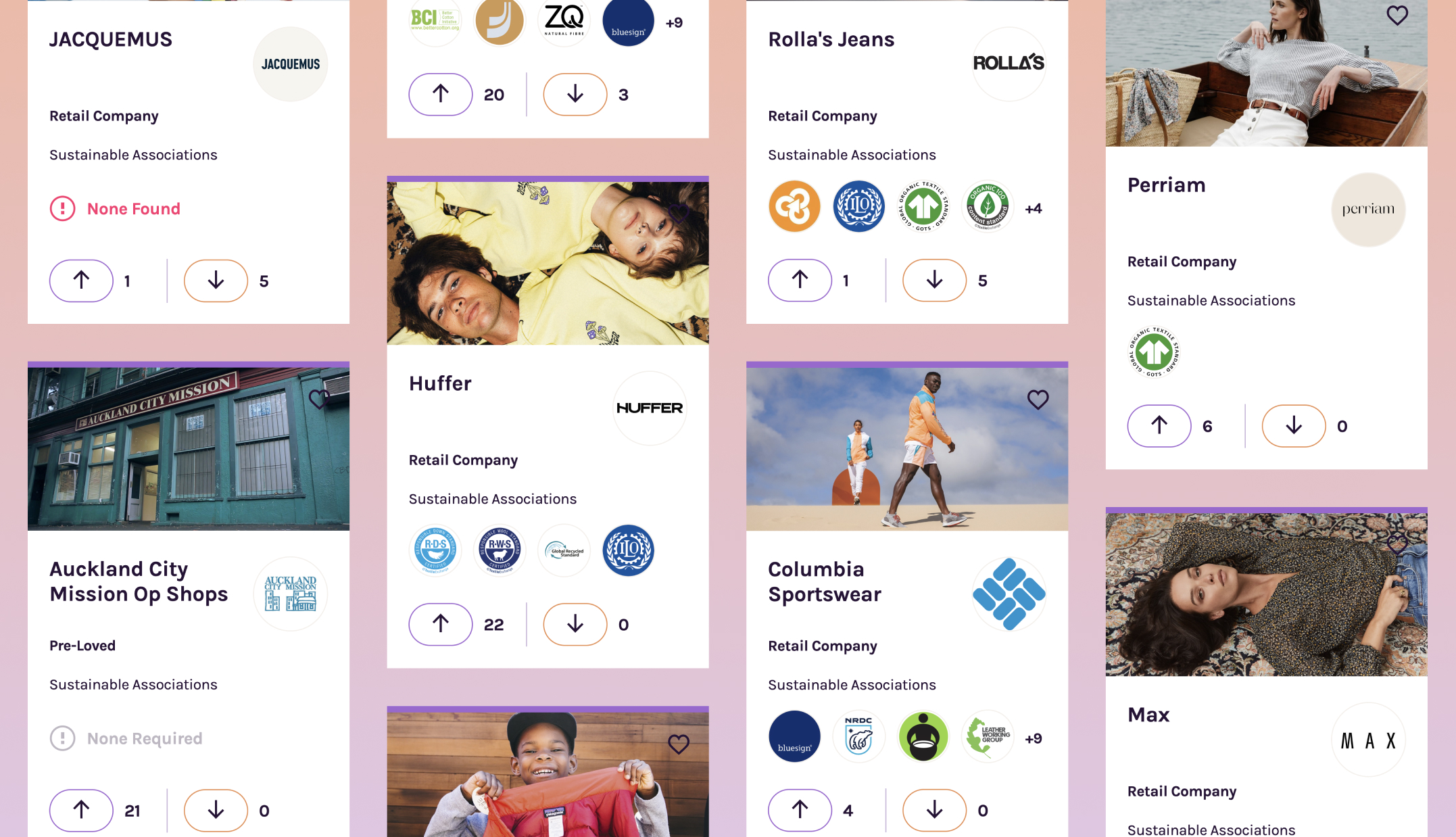 Increased Brand Accountability
Brands are becoming more accountable for their sustainability practices, knowing that their performance is under public scrutiny on the platform. Many brands have improved their transparency and taken steps towards more ethical and sustainable operations.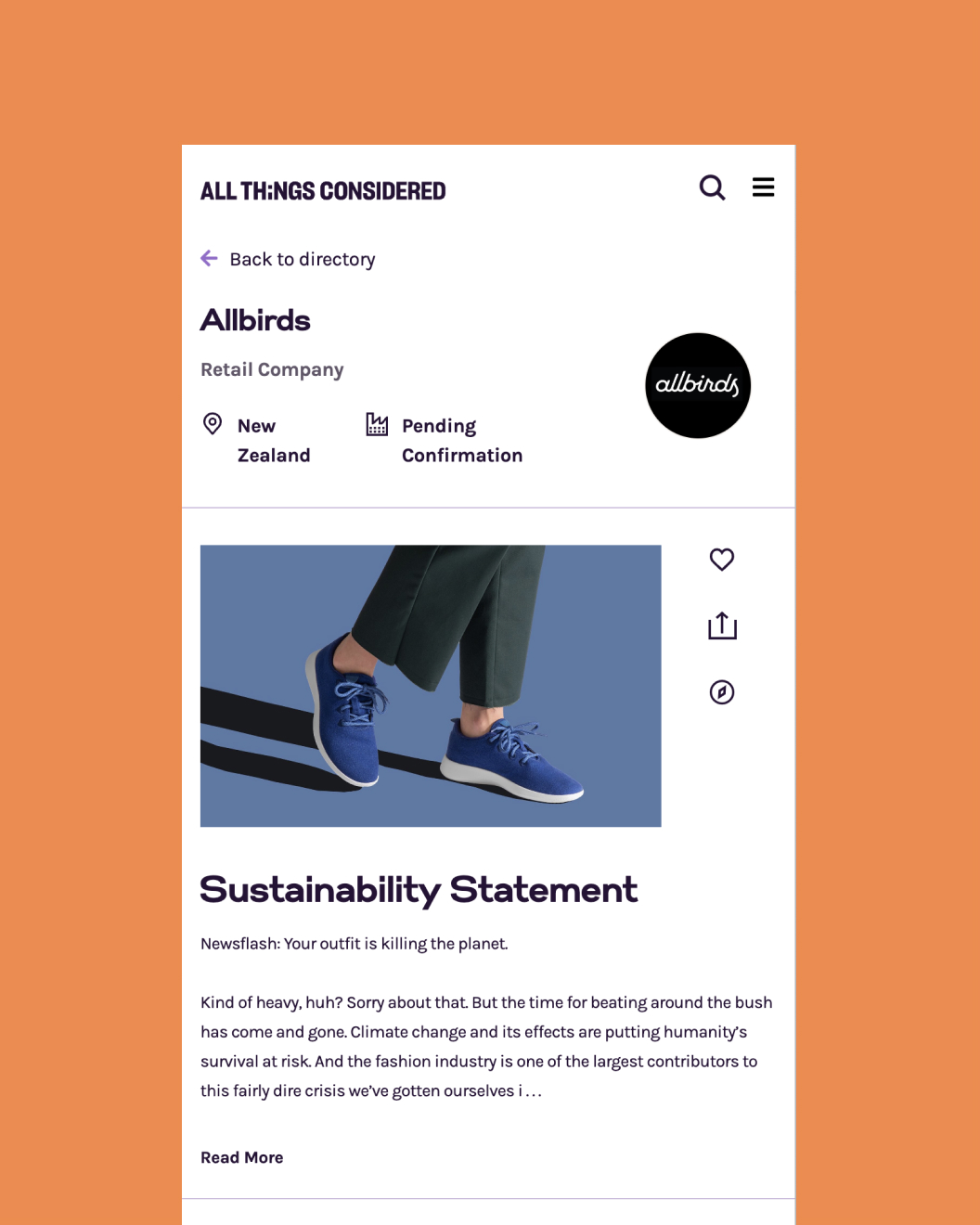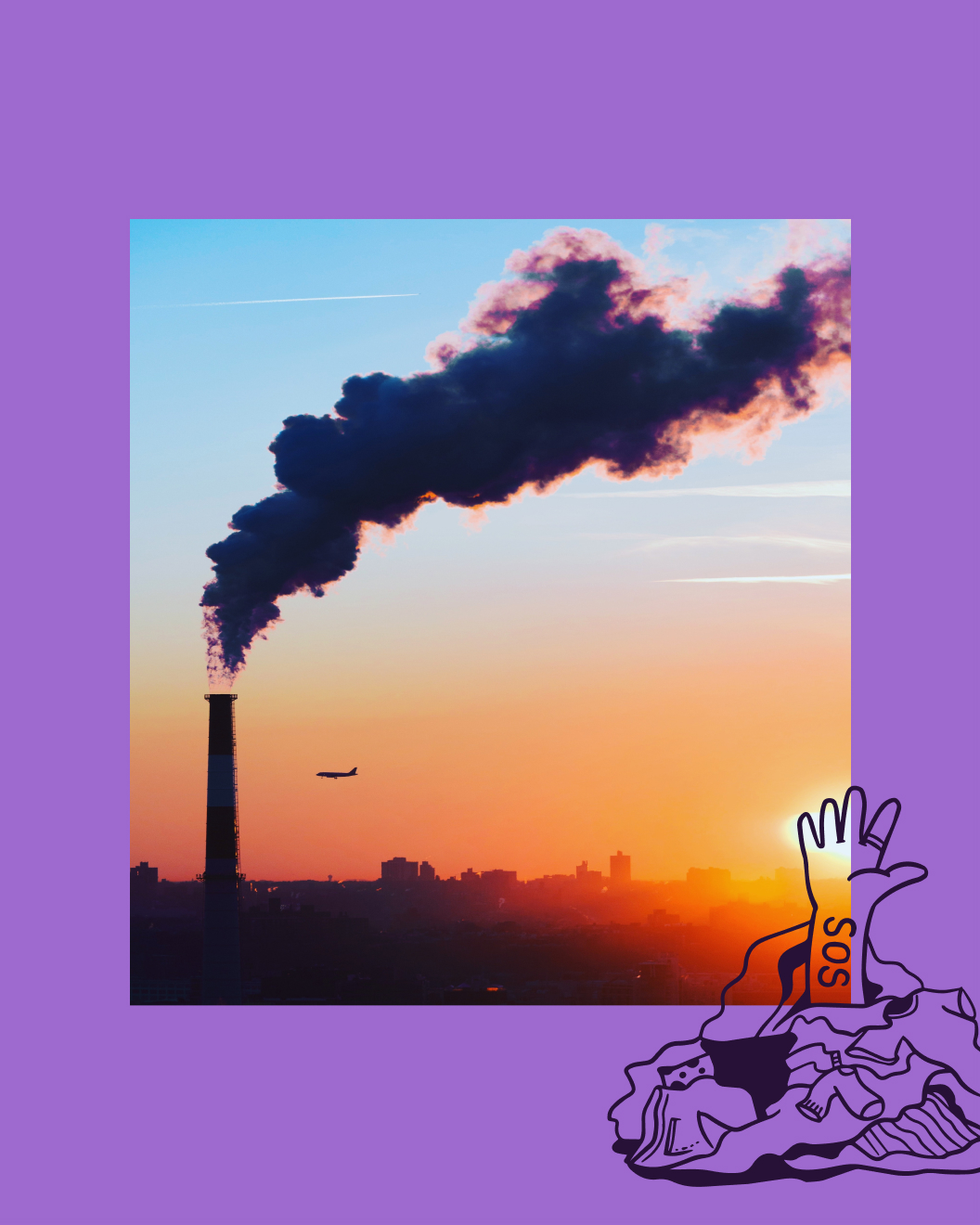 The platform's community has grown rapidly, fostering a vibrant environment where users actively share their knowledge and encourage each other to support ethical brands.
Each brand on the platform has a dedicated profile page showcasing their ethical and sustainable initiatives. This includes details on certifications, sustainable practices, social responsibility efforts, and environmental impact.
Offer users the ability to follow their favourite brands' journeys towards better ethics and sustainability. Keep users updated on brands' contributions and advancements in addressing environmental and social issues.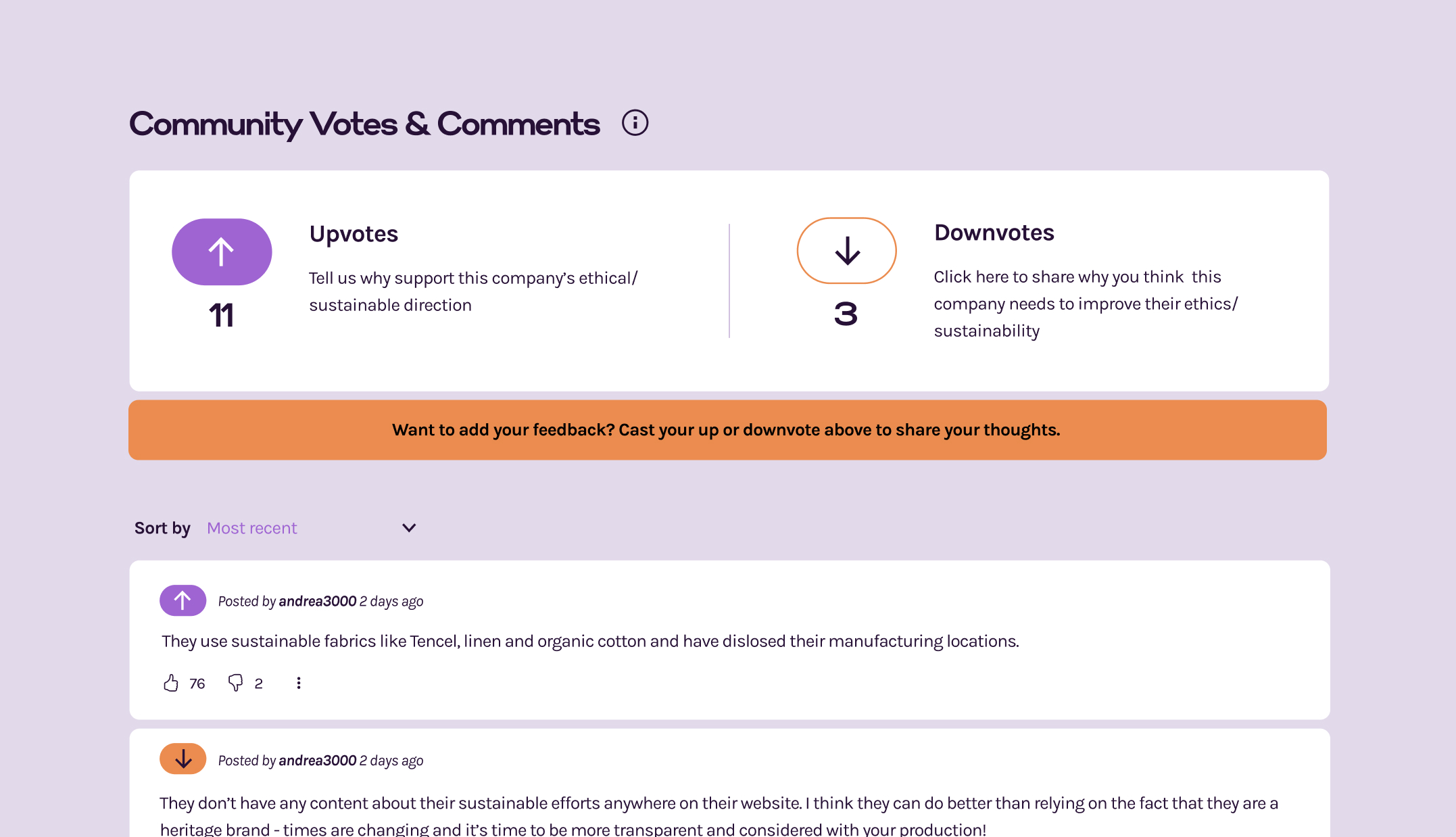 Through a collaboration spearheaded by ATC's UI designer Becca O'Shea, we've created an easy-to-use online platform for consumers considering ethics, sustainability, and innovation to raise awareness of fashion's impact on the planet.
All Things Considered brings sustainability & ethics information from company websites to one location, making it easy for consumers to understand, compare, and consider brands before supporting them with your purchase.
In this platform, you can research fast to understand the ethics & sustainability of the brands you buy from; quickly discover which sustainable initiatives, certifications & innovations a retailer aligns with (or not); be part of the considered community by backing the brands you believe are on a considered journey toward better ethics & sustainability; follow your favourite brands and check in on their progress & contributions toward the planet and people issues.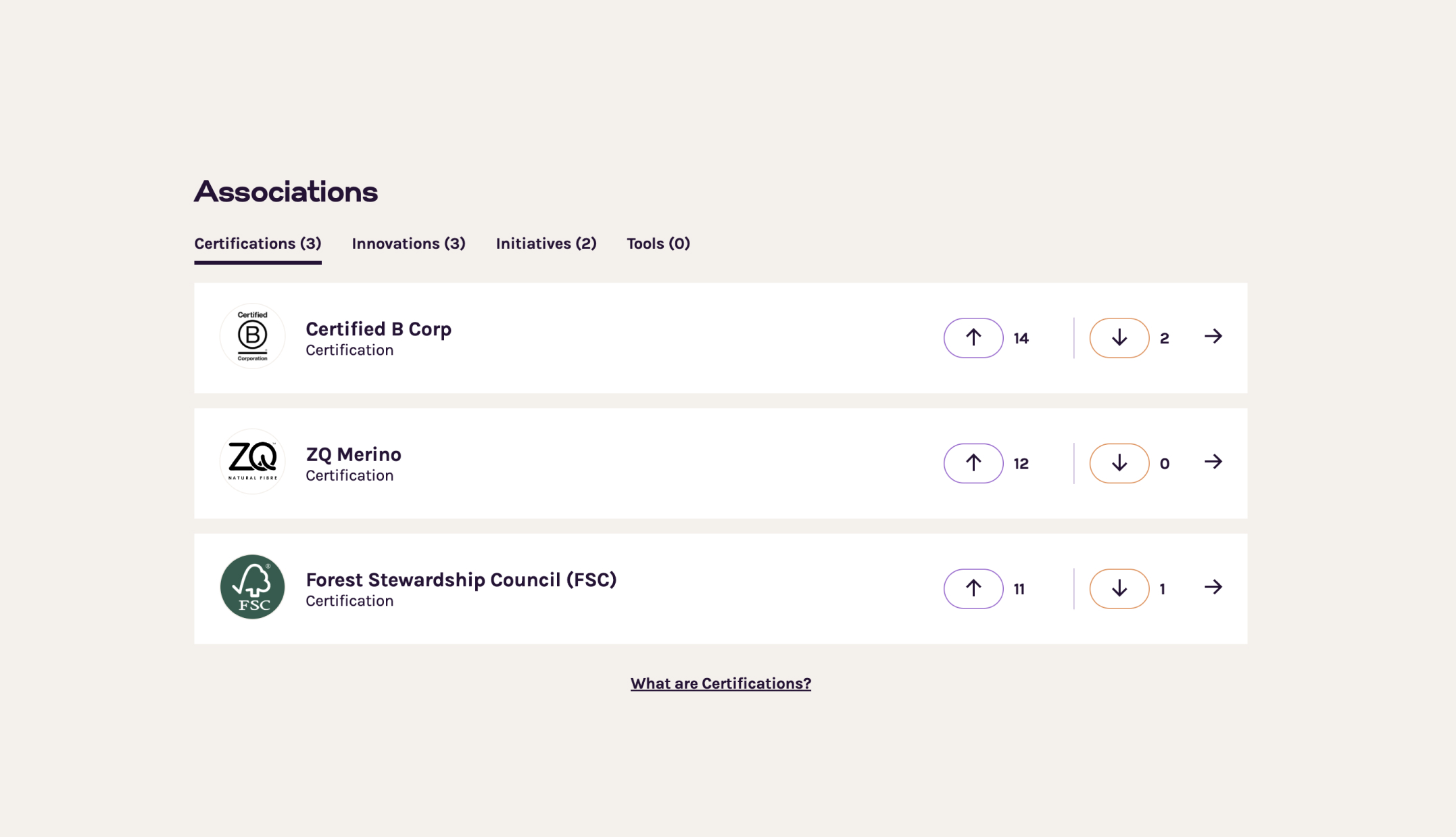 The All Things Considered website has successfully created a bridge between conscious consumers and ethical brands, fostering a community committed to driving positive change. By providing transparency and supporting informed decision-making, the platform has emerged as a valuable resource in the pursuit of sustainability and ethics in the business world. With ongoing enhancements and continued community engagement, All Things Considered is poised to make a lasting impact on ethical consumerism globally.