Wendy's
Engaging a burger craving mobile audience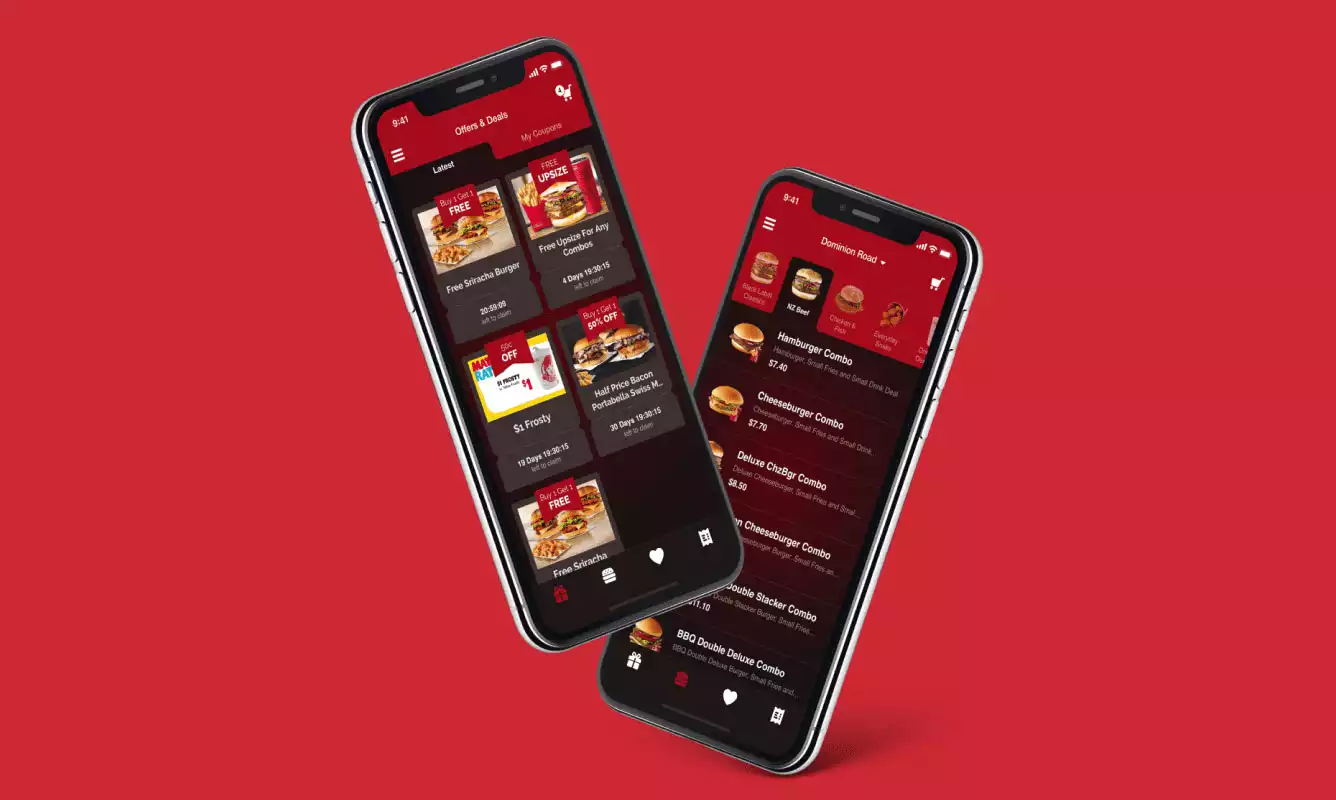 Wendy's opened its first restaurant in Te Atatu in 1988. They now operate a chain of over 20 stores across the country. Founded in the US in 1969, Wendy's overtook Burger King as the second-largest burger chain by overall sales in 2012.
The all new Wendy's mobile app lets you unlock exclusive app-only offers. Deals such as buy-one-get-ones, discounts and other meal deals. Skip the queues, order from your phone and get food delivered to your table.
The Opportunity
Looking to breathe new life into the way customers used their application, Wendy's wanted to streamline the purchasing process by providing customers with the option to order via the Wendy's app. In this way, shifting the focus from in-store over the counter sales to encouraging a remote mobile ordering solution.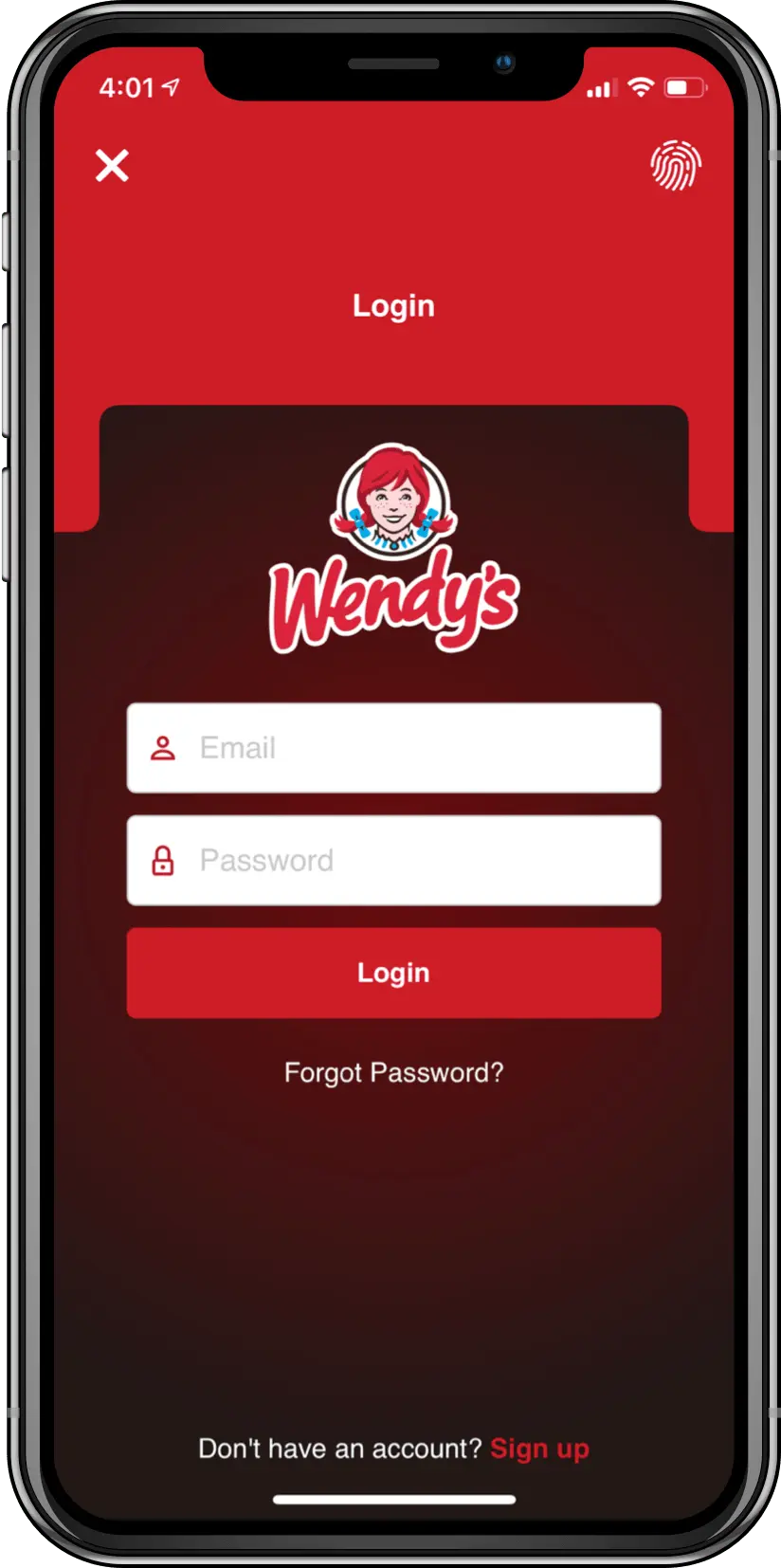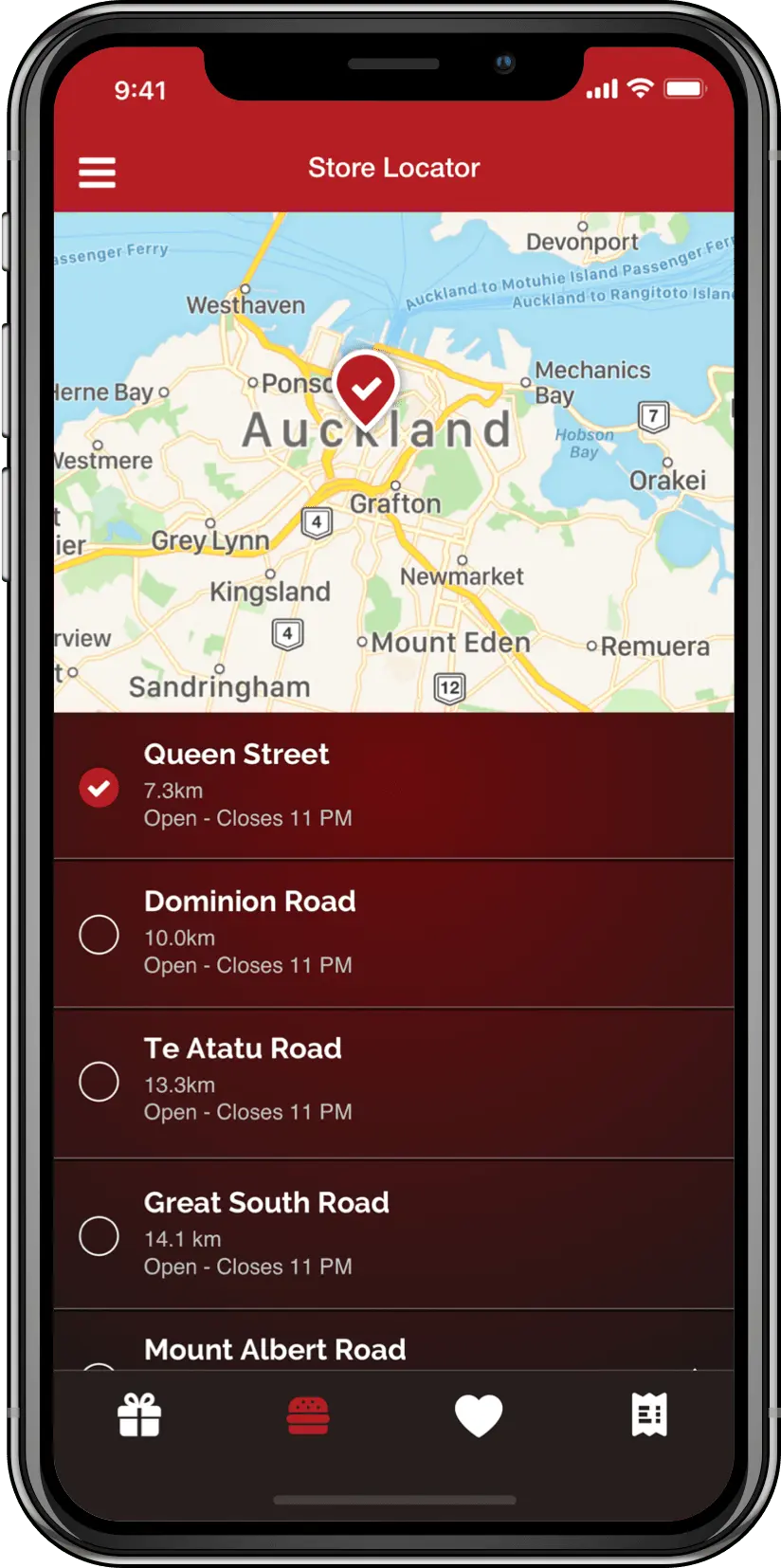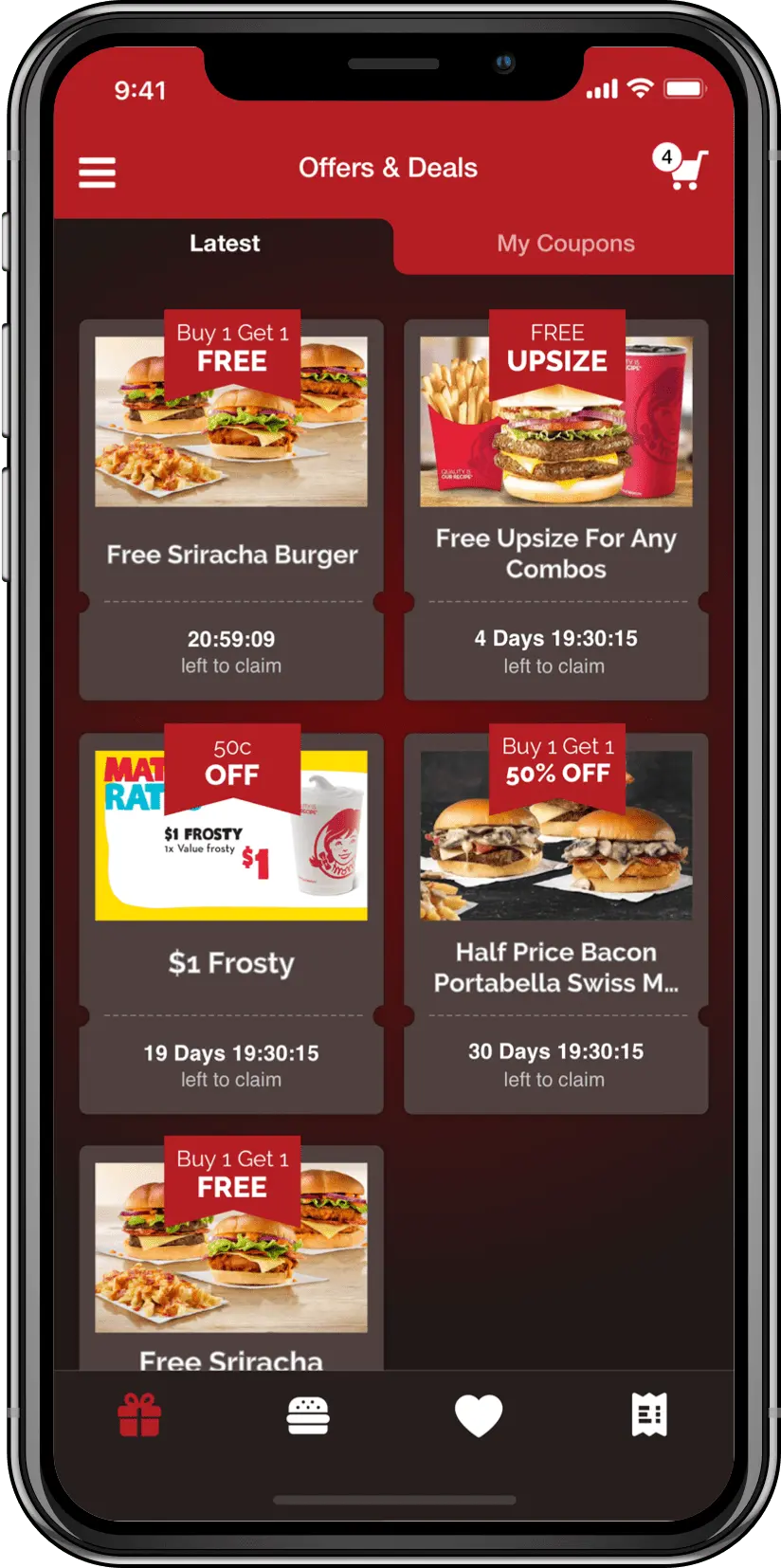 The Process
To begin we had to understand how the end user would navigate the app and how their interaction would communicate with Wendy's existing systems.
We needed a user journey that helped users get comfortable using the app as quickly as possible. We also wanted a solution that could gather valuable customer information. The experience was designed to allow users to explore the menu without being forced to create an account from the outset. Once customers are ready to order, they are prompted with the benefits of creating a Wendy's account.
We introduced a tab navigation to help Wendy's customers move freely to different areas inside the application. This includes placing an order, browsing the menu, managing coupons and viewing favourite items.
To ensure freshness, Wendy's only begins preparing the mobile order once/if the customer is in the store to pick it up. It was therefore important to differentiate the process as a mobile kiosk, rather than a mobile checkout. Because of this, the user's active geolocation is required before their payment could be processed and the order is sent to Wendy's point-of-sales system.
The Result
On the 25th March 2019, we pushed a soft release of the app and gained valuable feedback from a controlled group of users. From here we made further enhancements before a wider release at the end of April 2019!
We were excited with the app launch, but we knew that the work had only just begun. We believe that the best products aren't made at launch. Now we keep finding new ways to provide Wendy's and their customers with increased value!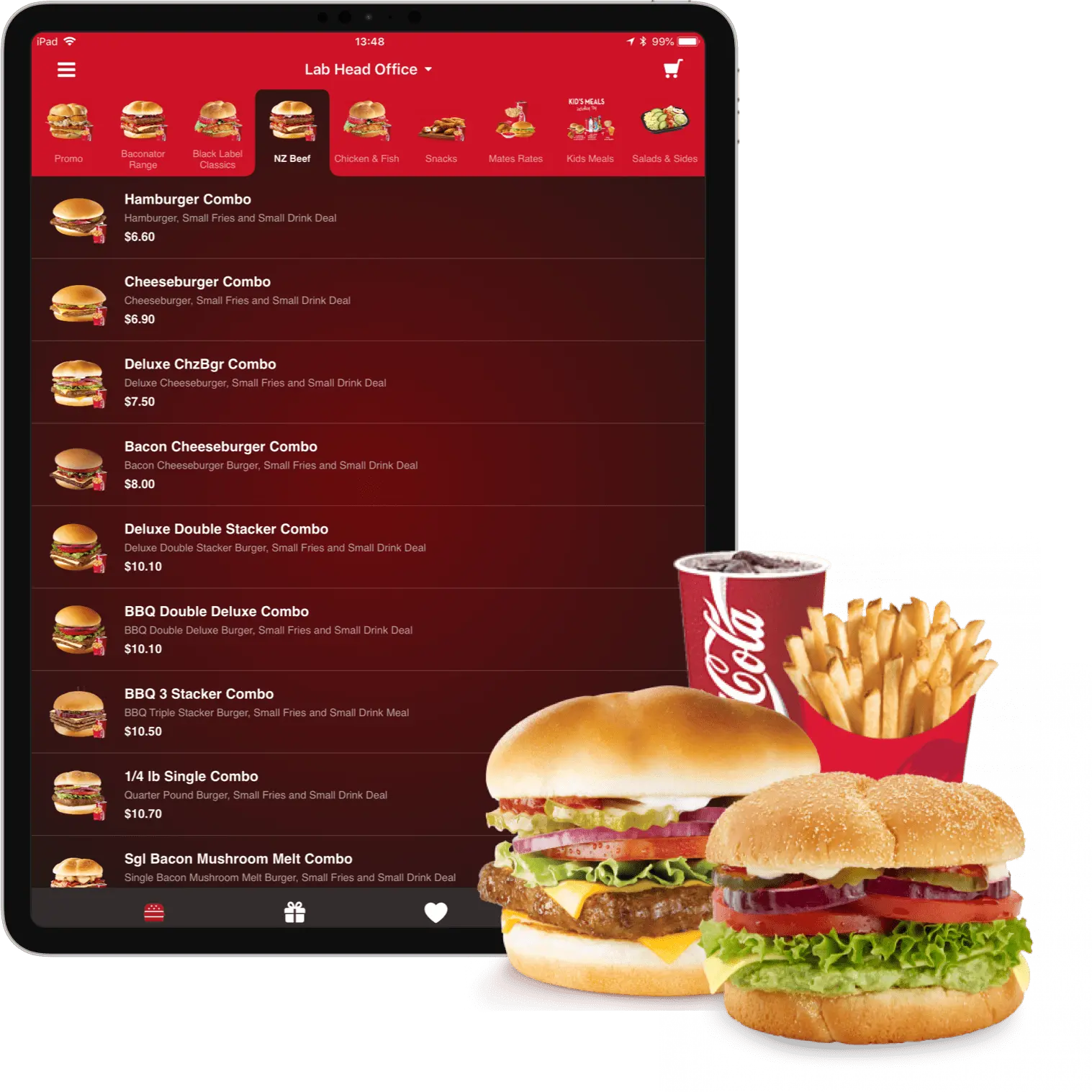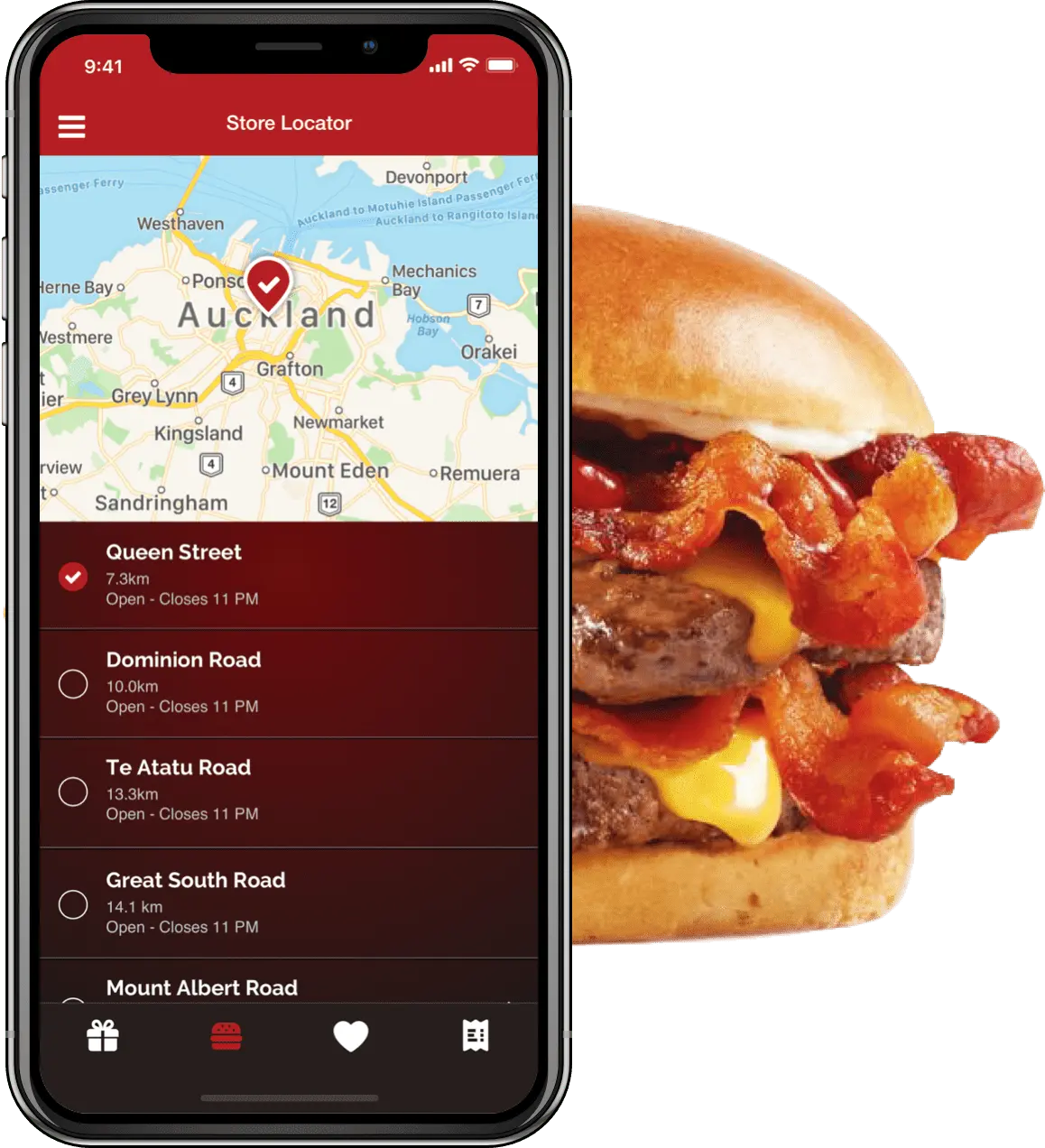 Find your favourite Wendy's location.
Wendy's are like the apps we make. Each product is amazing, but each has features that make them unique. With the Wendy's app you can find your favourite Wendy's locations anywhere, anytime.
Mobile Ordering
Hate waiting in lines? Having one of those days where you'd rather not talk to people? The Wendy's app has you sorted. Pick your Wendy's and order straight from the app. When you arrive they'll get started, and you'll have hot food in no time (unless it's a salad or a Frosty® – those are cold on purpose).