Hirepool
Next-Generation Customer Experience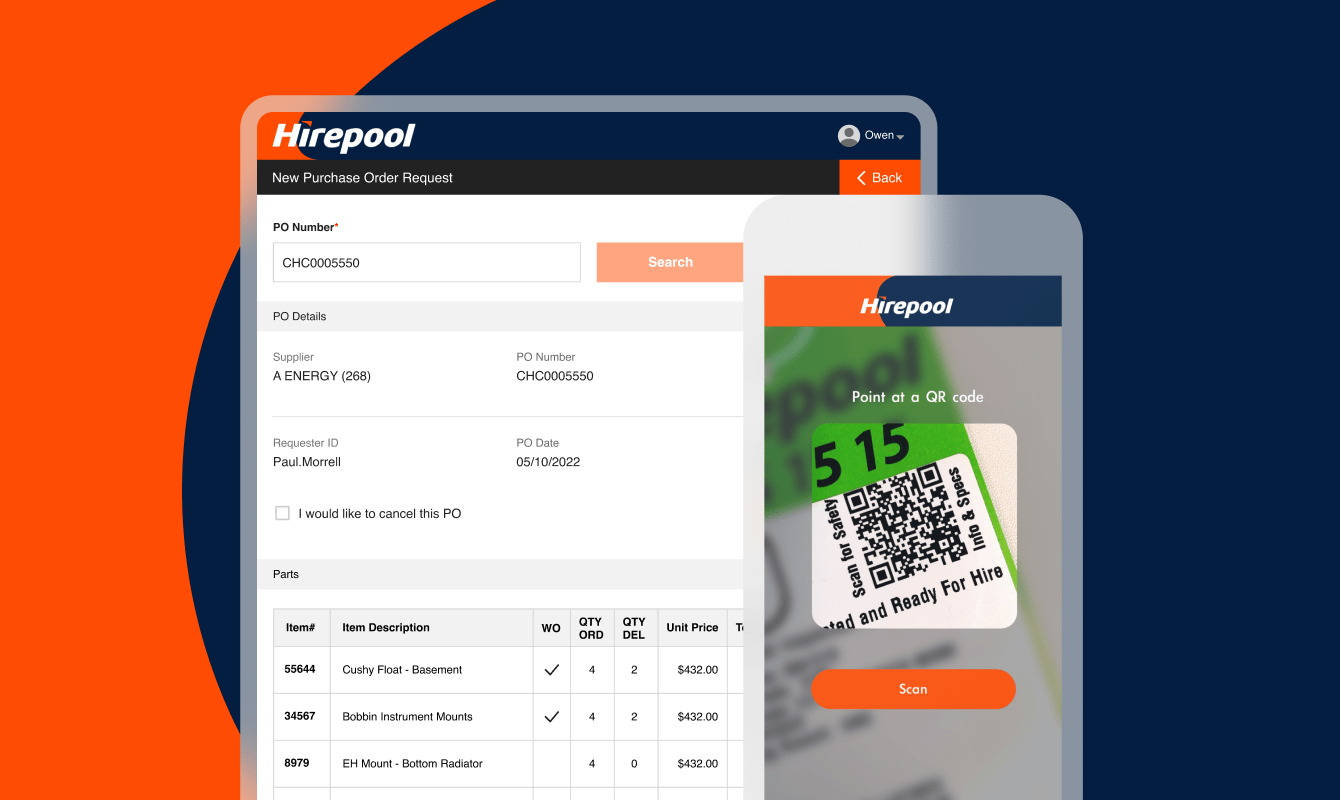 Although known for its traditional practices and resistance to change, the equipment hire industry is now witnessing its own remarkable digital revolution. Hirepool recognised the need to enhance customer satisfaction and elevate their business's worth.
With a determination to revolutionise their service approach, Hirepool initiated a request for proposal (RFP) in the middle of 2017. Their primary objective was to optimise the in-person customer experience by adopting a paperless system and shifting operations towards the yard—the crucial hub for Hirepool's main revenue stream: equipment.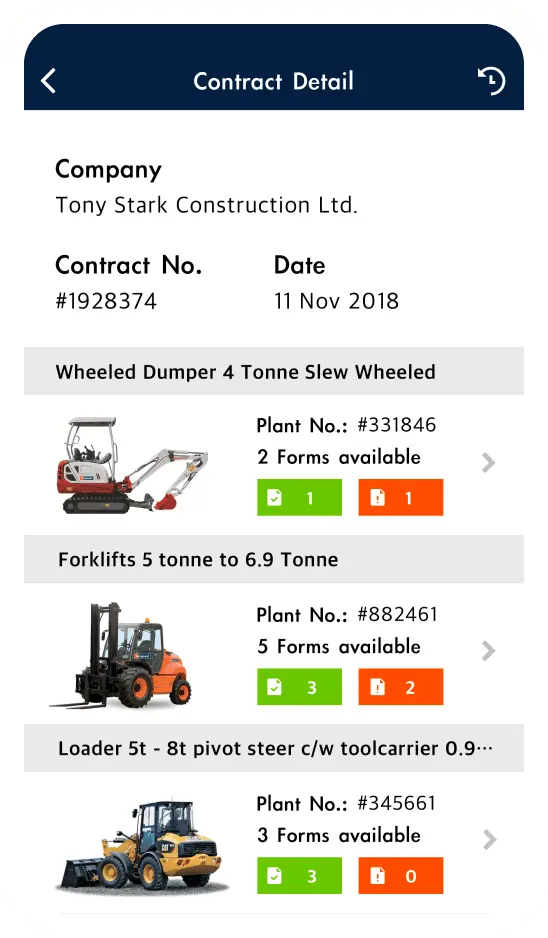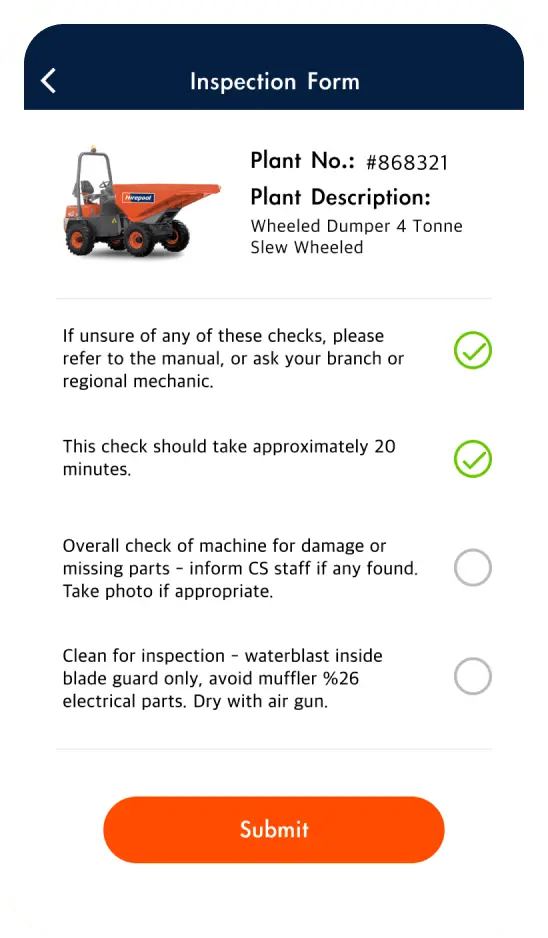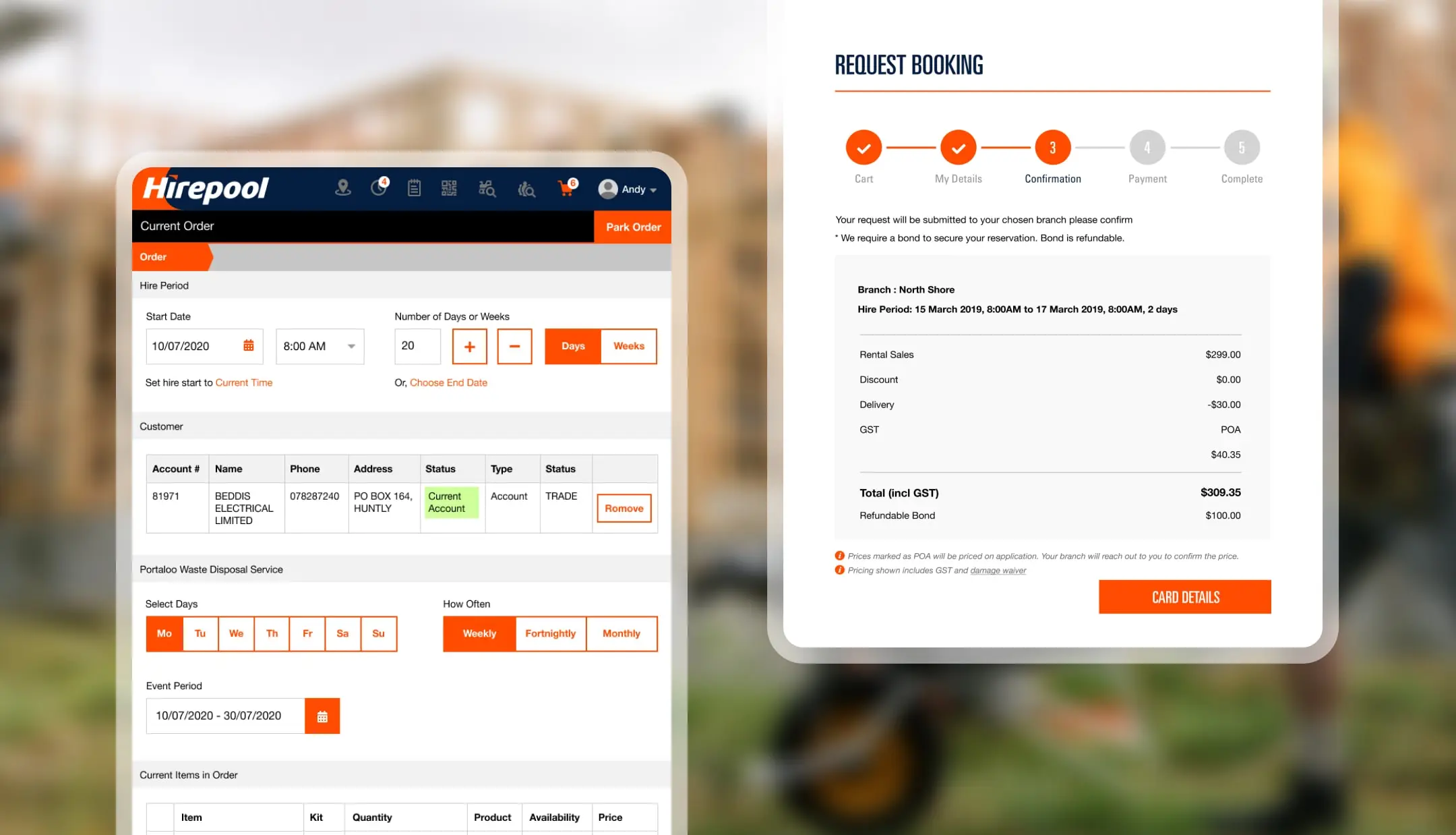 Simplified Quote and Contract Creation
Our web platform enables employees to create quotes on desktops and convert them into contracts in the yard effortlessly. Additionally, it provides the ability to scan equipment and generate instant quotes or swiftly add them to existing contracts. This streamlined process saves valuable time and eliminates the need for manual data entry
We have implemented a step-by-step workflow that optimises efficiency by capturing information only when necessary. Form fields are pre-populated as required, further reducing the time spent on repetitive tasks. With our platform, employees can navigate through the workflow seamlessly, ensuring smooth operations.
Enhanced Equipment Availability
With a simple tap or click, users can access a user-friendly heatmap displaying region-wide equipment availability. Previously, this involved complex queries and parameters. By future-proofing equipment availability and presenting it in an easily comprehensible format, our solution ensures that sales opportunities are never missed.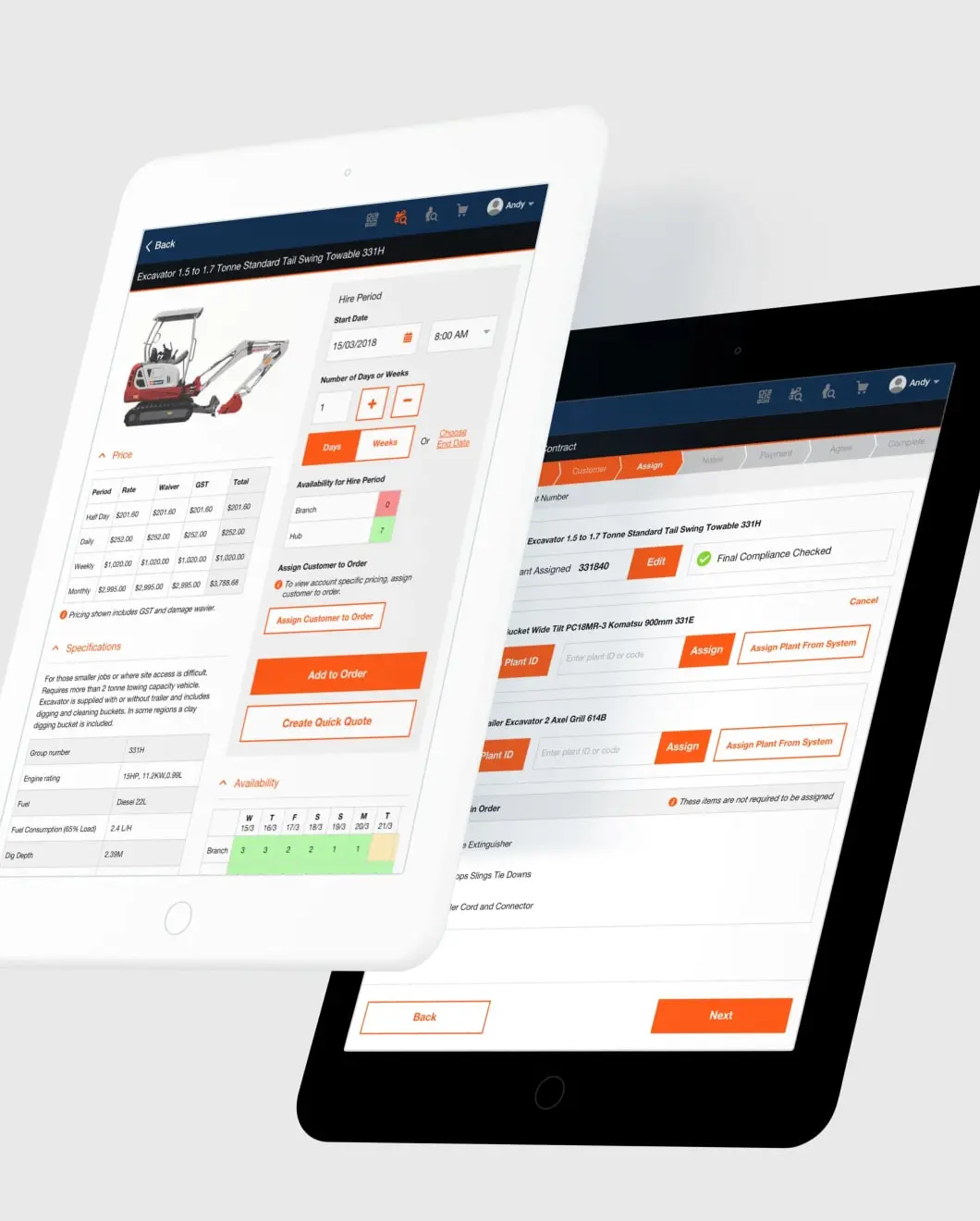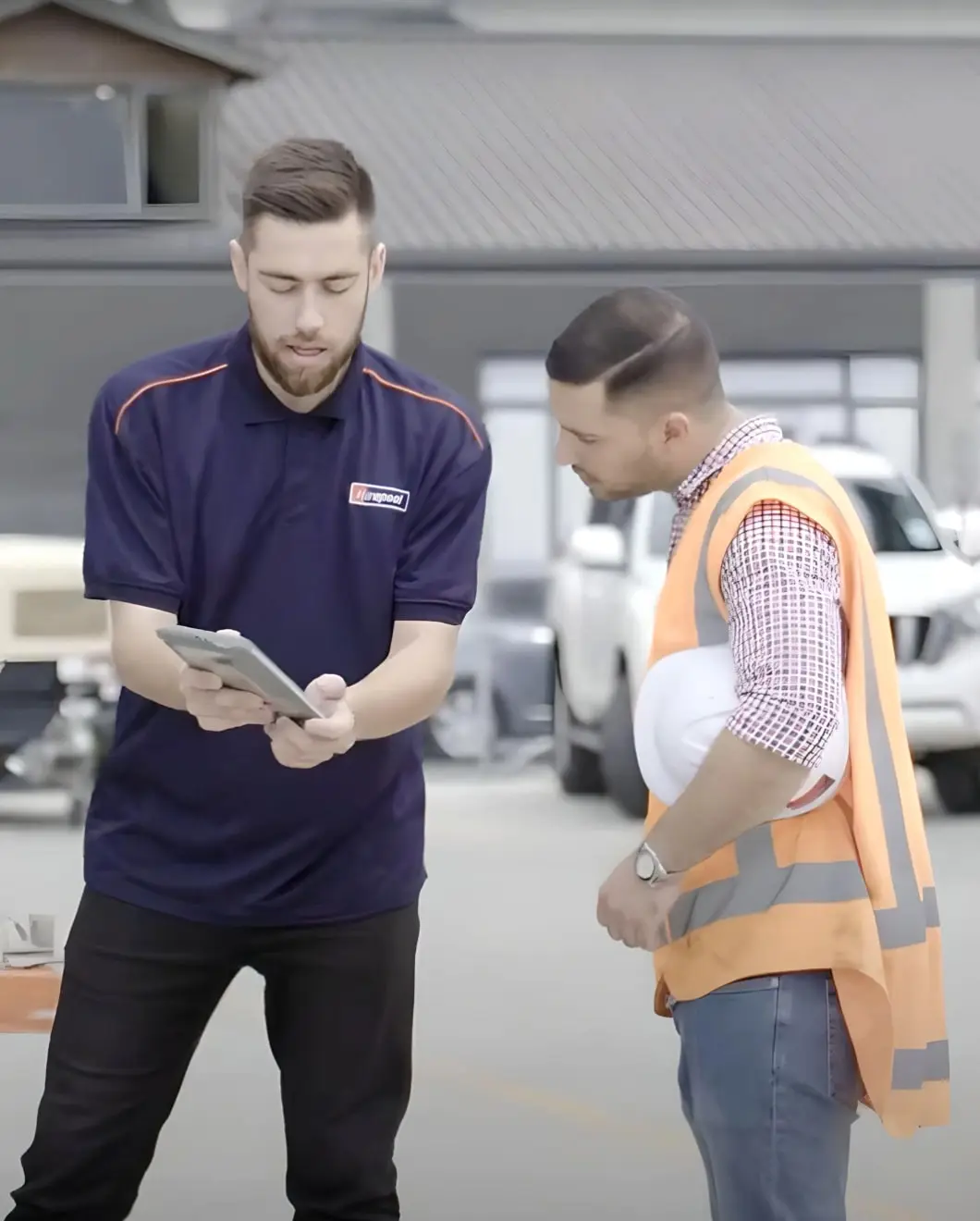 Delivering our solution involved integrating with several existing systems within Hirepool. These integrations include:
Enterprise Resource Planning (ERP) system: Provides equipment and customer information.
Active Directory: Manages user authentication and single sign-in.
Content Management System: Facilitates the addition of equipment and customer-related addenda such as photos and safety forms.
Printer Network: Ensures documents are printed at the branch where they are created.
Despite the challenges posed by the age disparity between these systems, ranging from dated 80's databases to newer systems like S3, we successfully orchestrated their harmonious functioning. Through a combination of APIs and clever middleware caching, we achieved seamless integration, meeting our objectives and enabling smooth operations.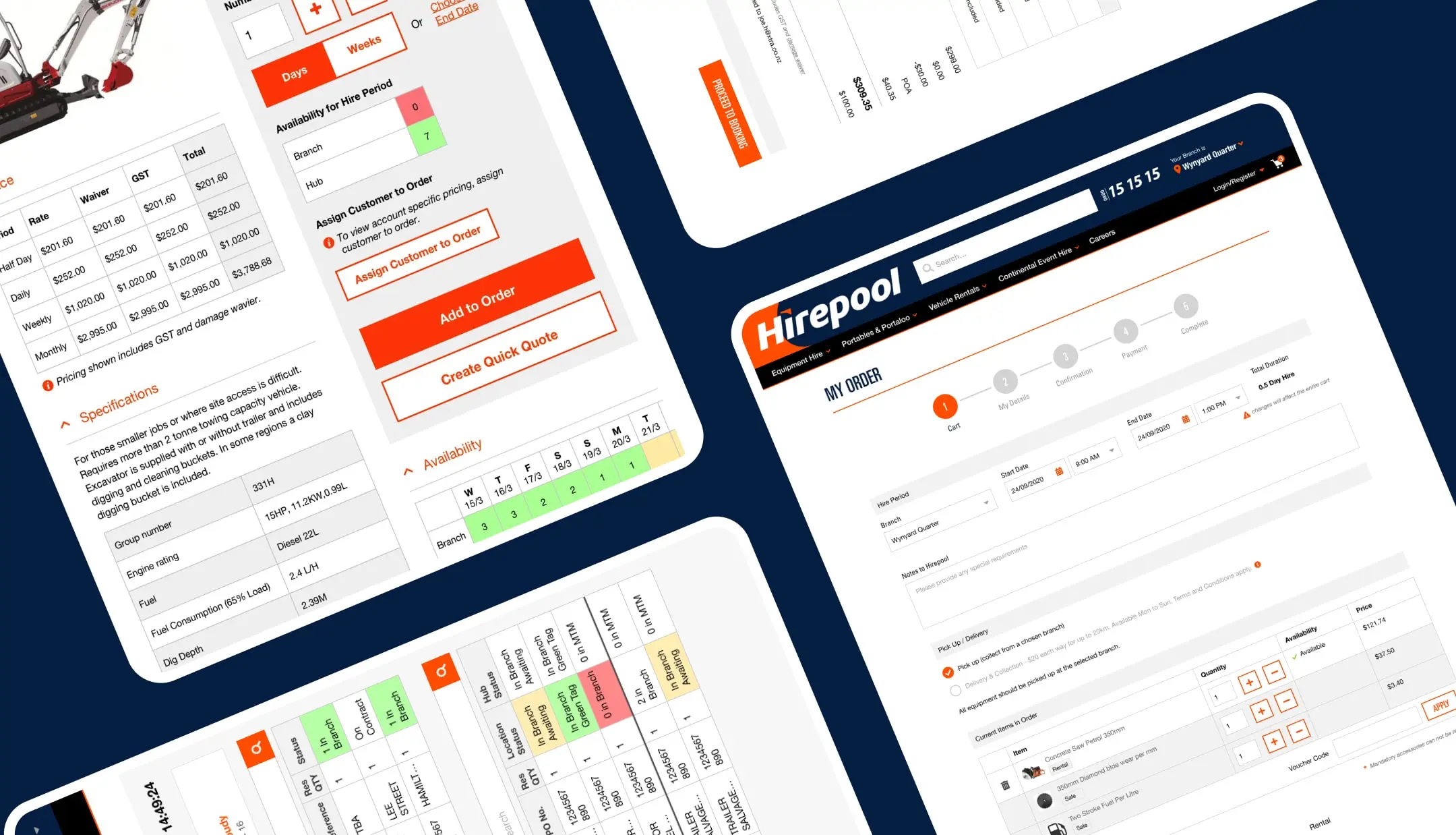 Tests conducted on our web platform have demonstrated its significant impact on efficiency. Experienced users of the old system can now create contracts 40-60% faster with our new solution. The efficiency gains are even more substantial for less experienced users, reaching 60-80%. Furthermore, even new employees unfamiliar with the old system achieved record-breaking contract completion times, showcasing the platform's user-friendliness and intuitiveness.
Our custom web platform has transformed work continuity for businesses, offering a powerful suite of features that enhance productivity and streamline operations. With simplified quote and contract creation, a streamlined workflow, comprehensive equipment availability, seamless integrations, and impressive efficiency gains, our solution sets a new standard for productivity and user satisfaction.
Faster in creating contracts