Kitset Assembly Service Toolkit
Internal scheduling solution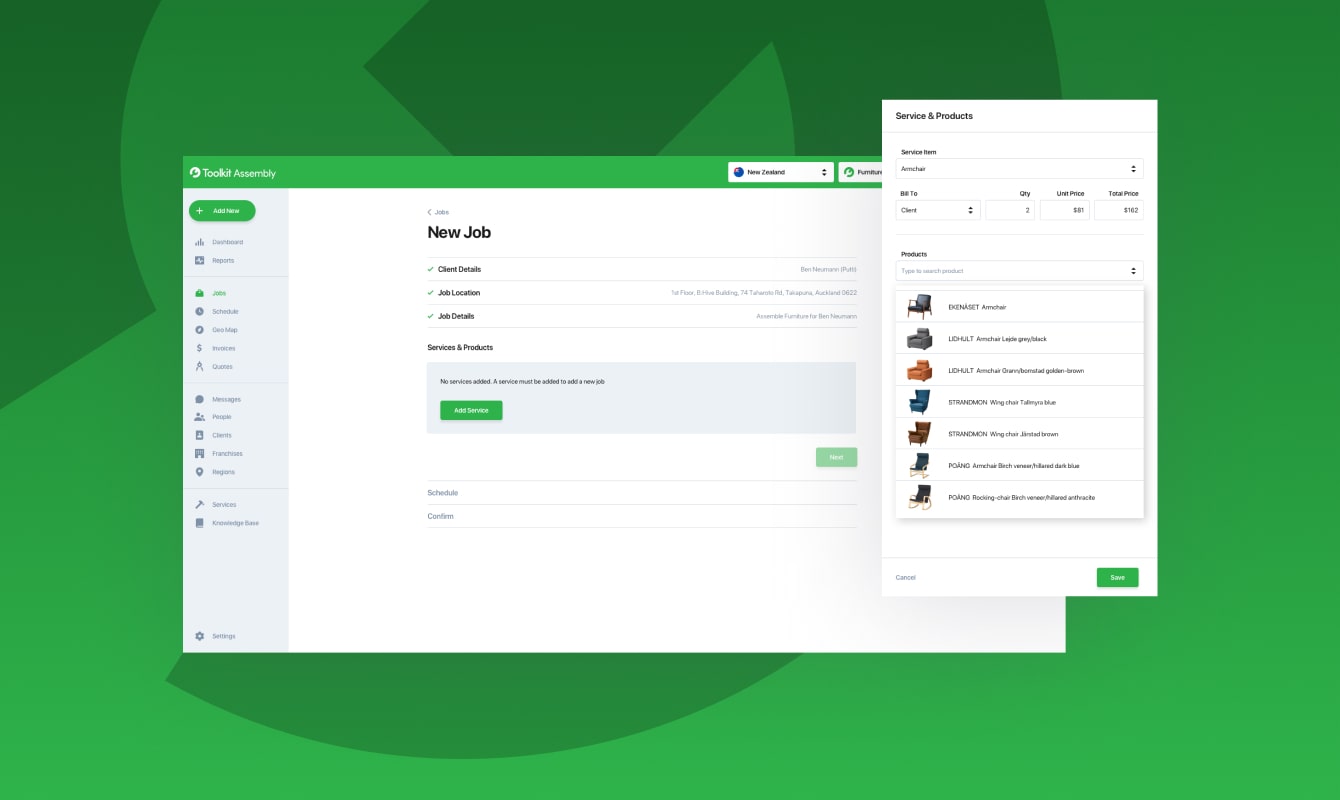 Founded in 2014 in Christchurch, Flatpack Global has revolutionised the way people think about flatpack products. While originating in furniture assembly, Flatpack has since expanded, providing services for kitchen  installations. Operating out of five countries, the demand for their assembly service has never been greater.
The Opportunity
Flatpack needed a comprehensive solution where their franchises and technicians could efficiently manage everything. This included scheduling, invoices, quotes, messaging, client management, product information and more.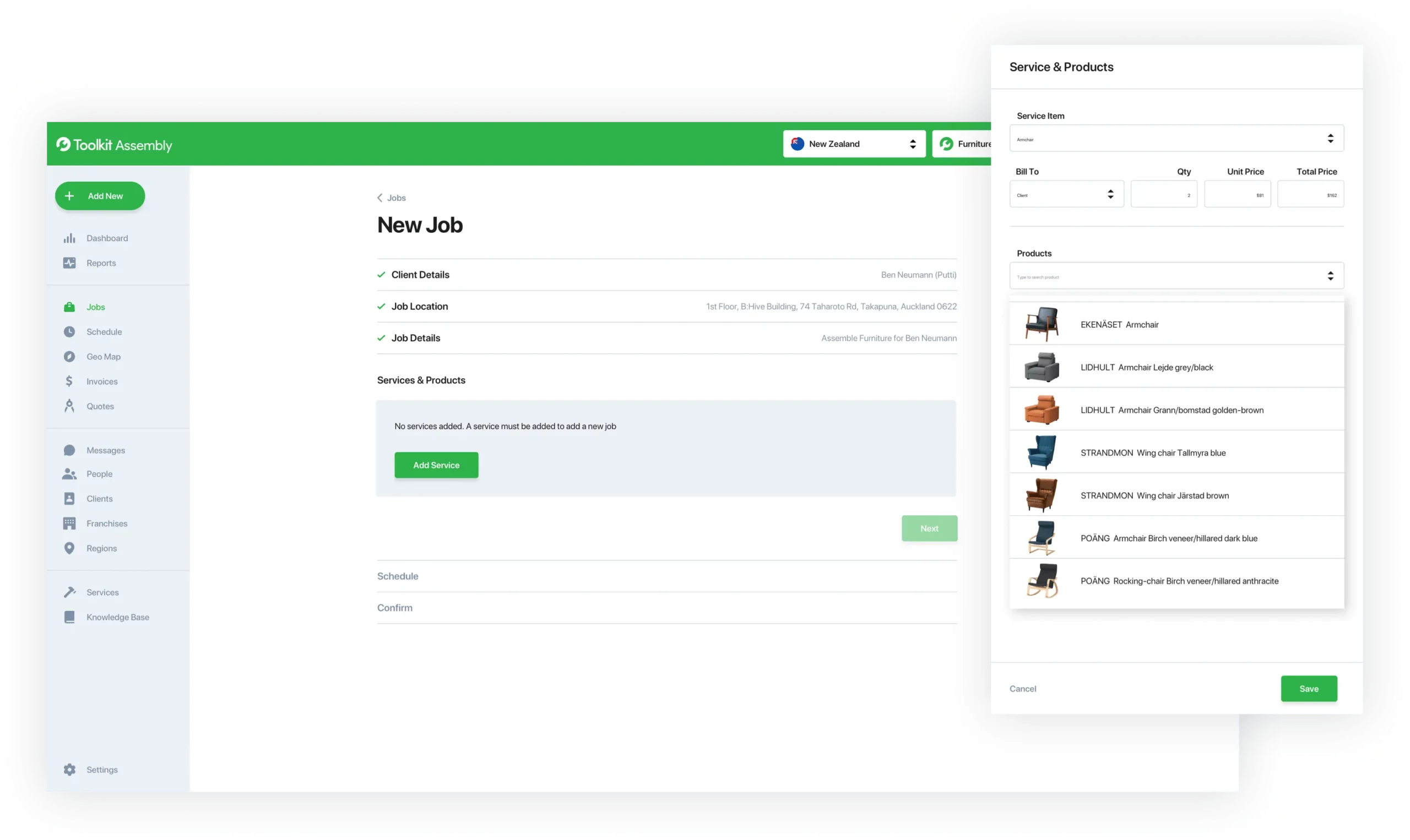 Schedule System
With a plethora of franchises operating out of five countries, Flatpack needed a system where they could effectively manage their team across all levels. We therefore designed and built an intuitive scheduling system that made it easy for staff to view, edit, organise and create new jobs.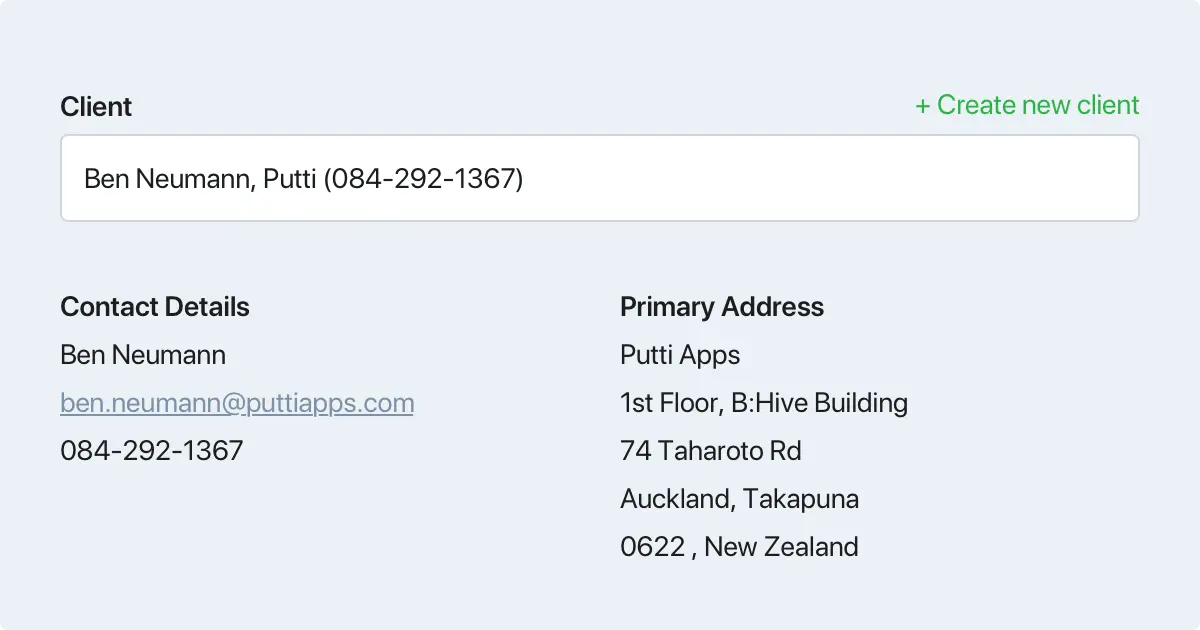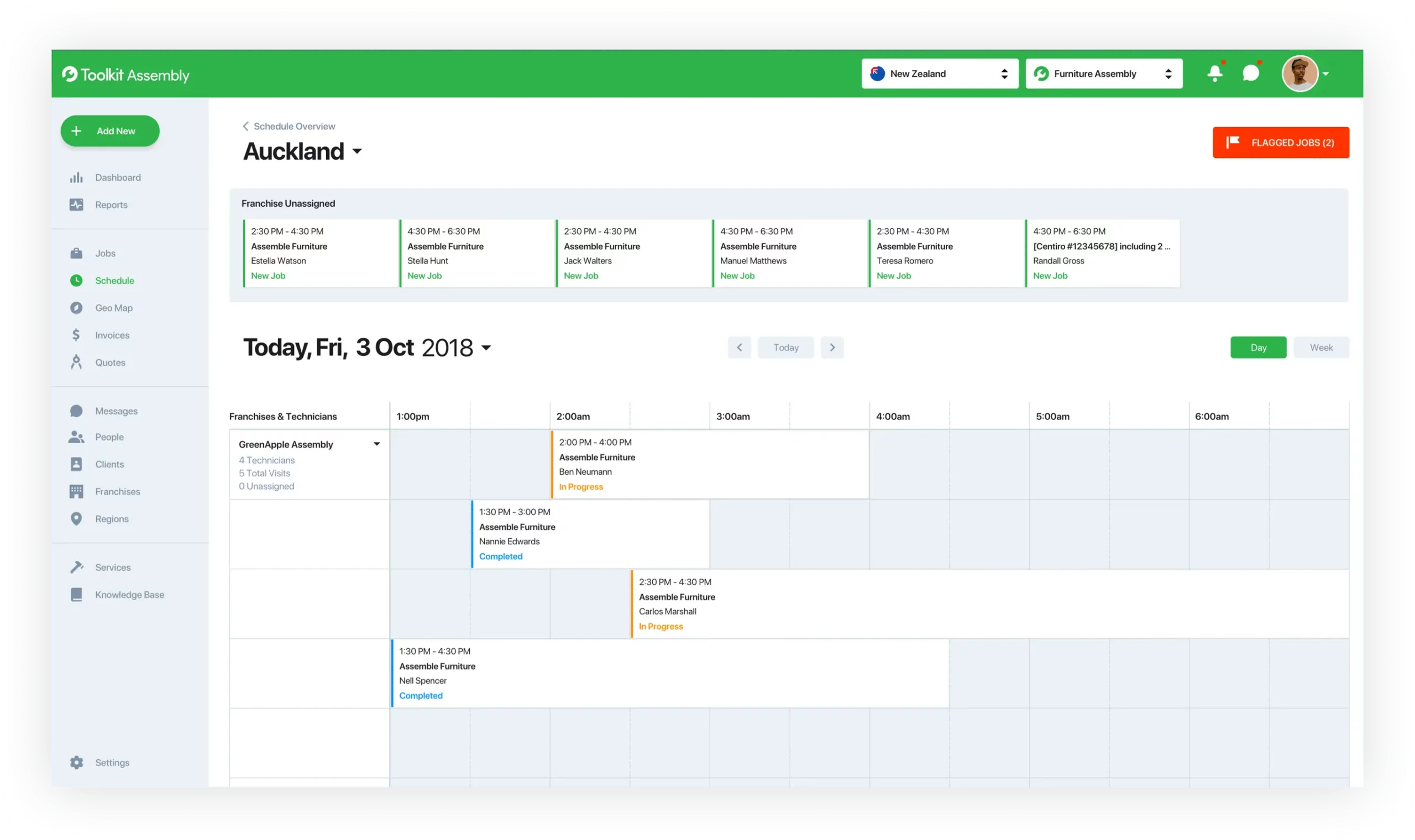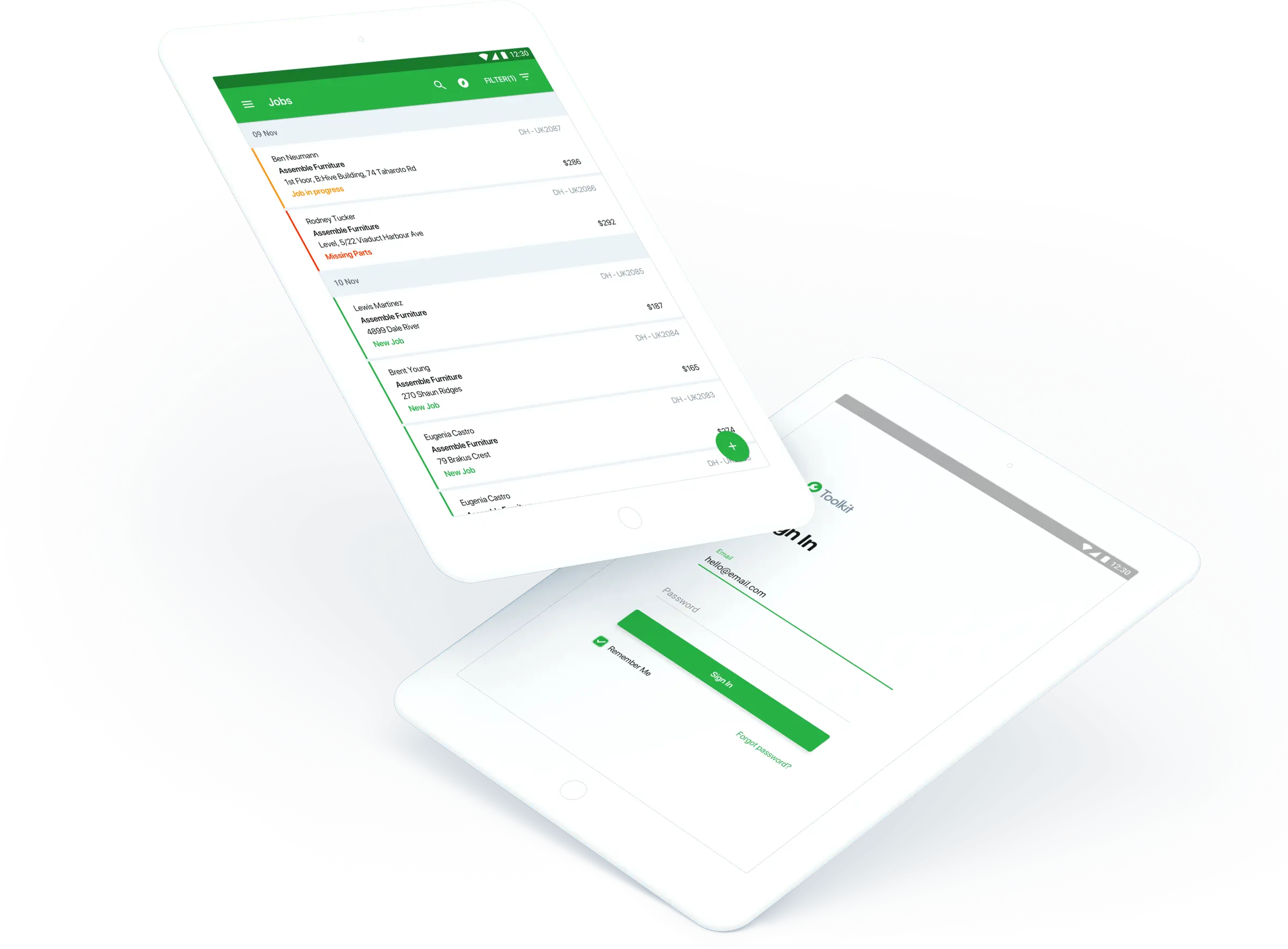 Messaging System
We built a complete messaging system which enabled communication from every level of user. Franchises can now quickly message anyone in their team. With the introduction of the client portal, they can also contact customers directly.