ampm
Driving Customer Loyalty and In-Store Traffic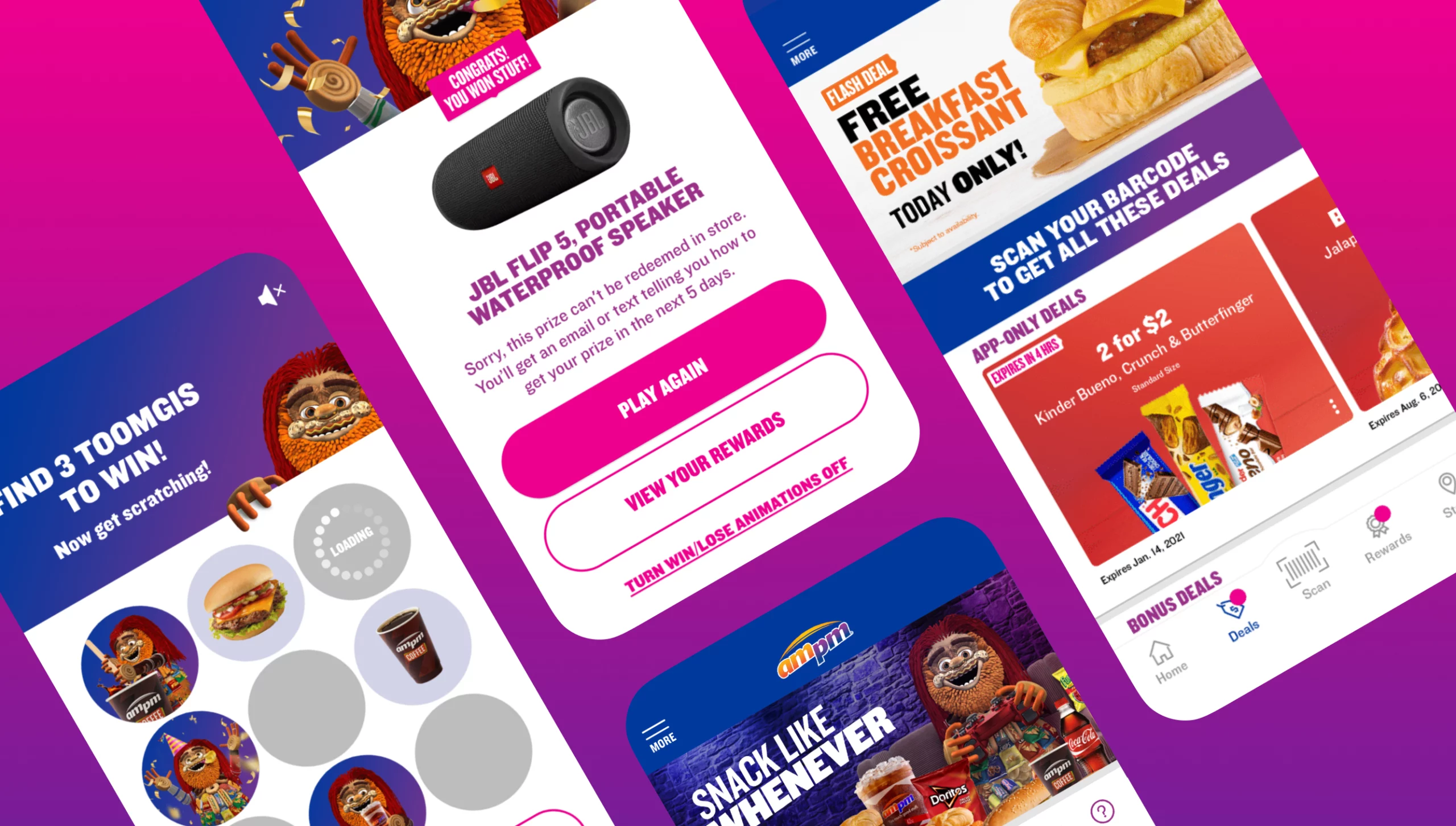 AMPM is a chain of convenience stores and gas stations, originally founded in Southern California in 1978. It has since expanded across the United States and internationally, becoming a well-known brand for quick, convenient and wide range of products, including snacks, beverages, and grocery items, as well as their competitive fuel prices.
In the competitive convenience store and gas station industry, customer loyalty is crucial for maintaining and growing market share. With numerous competitors vying for the same consumer base, it is essential for brands like AMPM to differentiate themselves by creating a unique and rewarding customer experience. Increasing customer loyalty results in repeat business, higher revenue, and ultimately, a stronger market presence.
Scratcher Game: A fun, interactive game where users can win rewards by participating in daily scratcher challenges.
Offers/Deals: Exclusive offers and deals available only to app users, incentivizing customers to visit AMPM stores and make purchases.
Rewards: Users can earn rewards through winning scratcher games or redeeming offers/deals. These rewards can be used for future purchases at AMPM stores.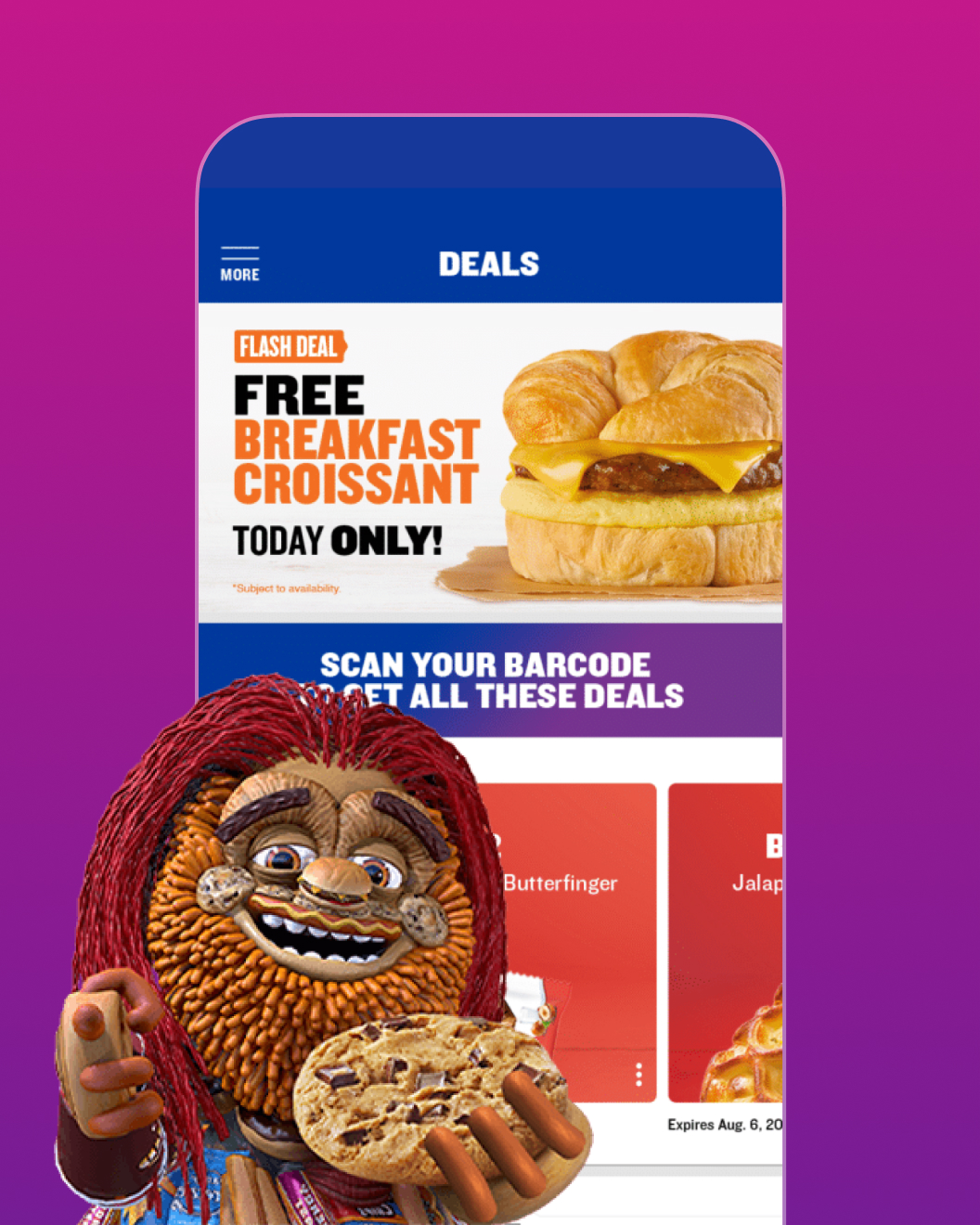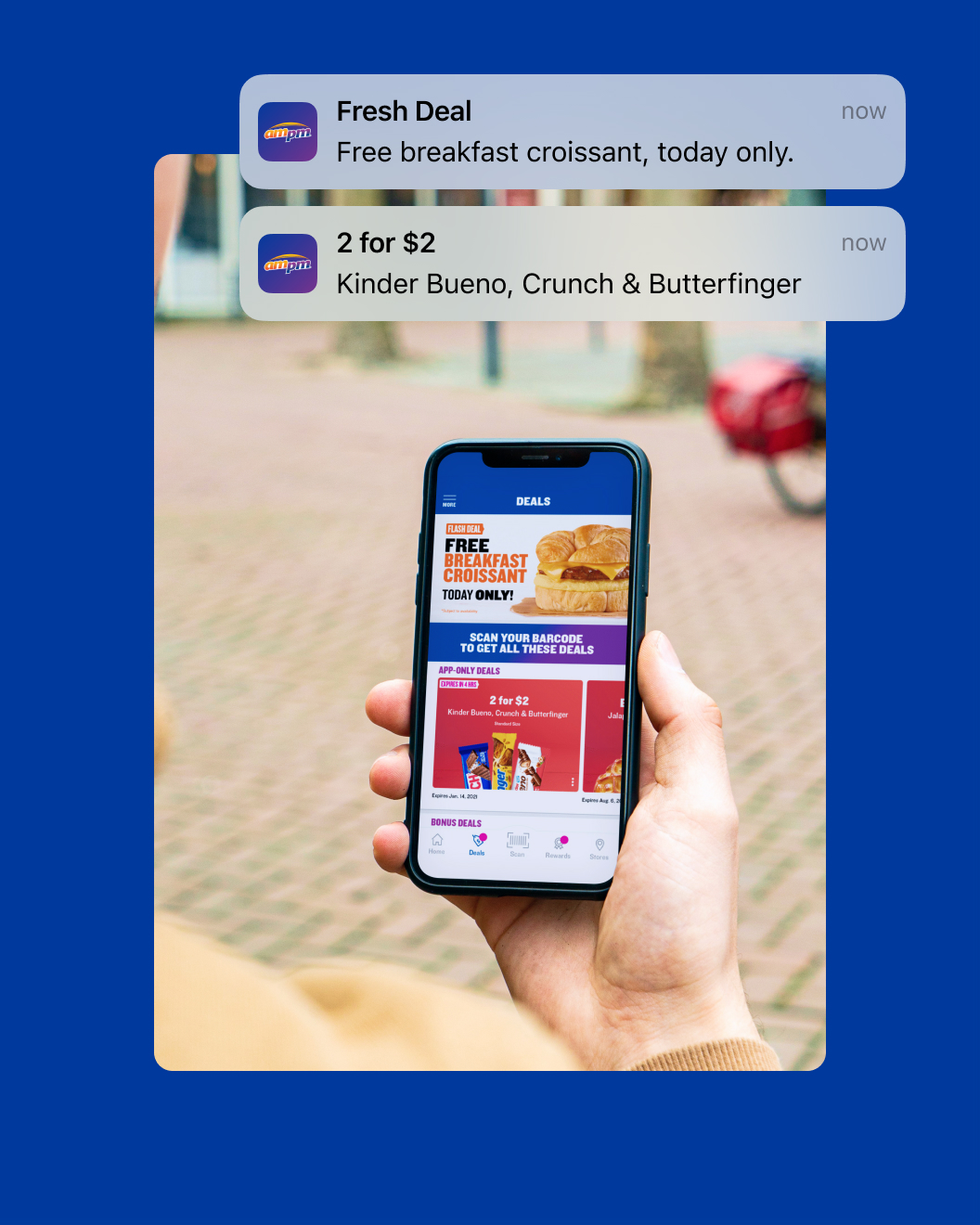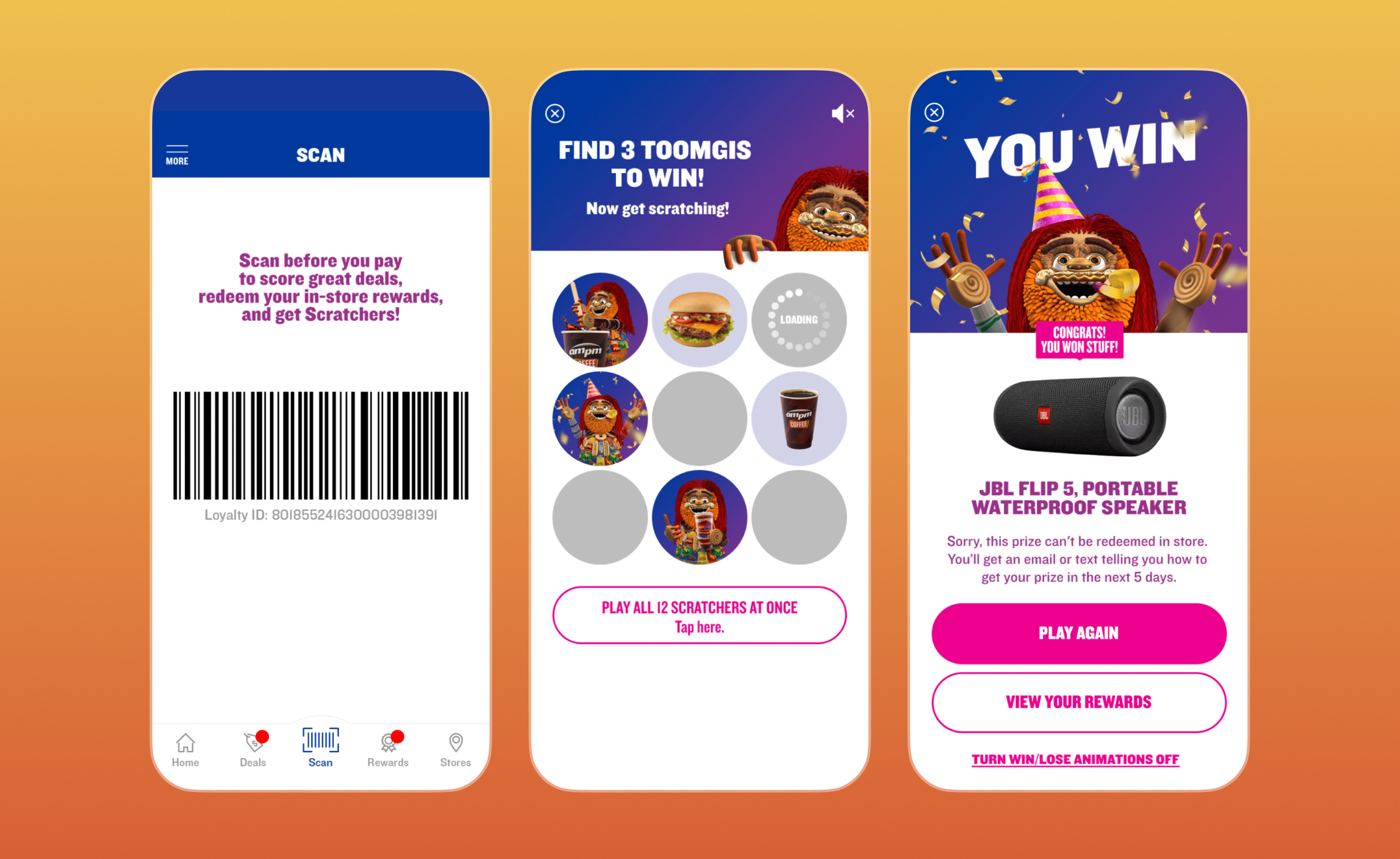 The AMPM app was designed to increase customer loyalty and drive foot traffic to AMPM's physical stores. By integrating a scratcher game, offers/deals, and rewards systems within the app, AMPM aimed to provide a unique, engaging, and rewarding experience for its users.
The primary objectives of the AMPM app were to enhance customer loyalty by providing an engaging and rewarding mobile experience and drive customers to AMPM's physical stores through incentives and exclusive offers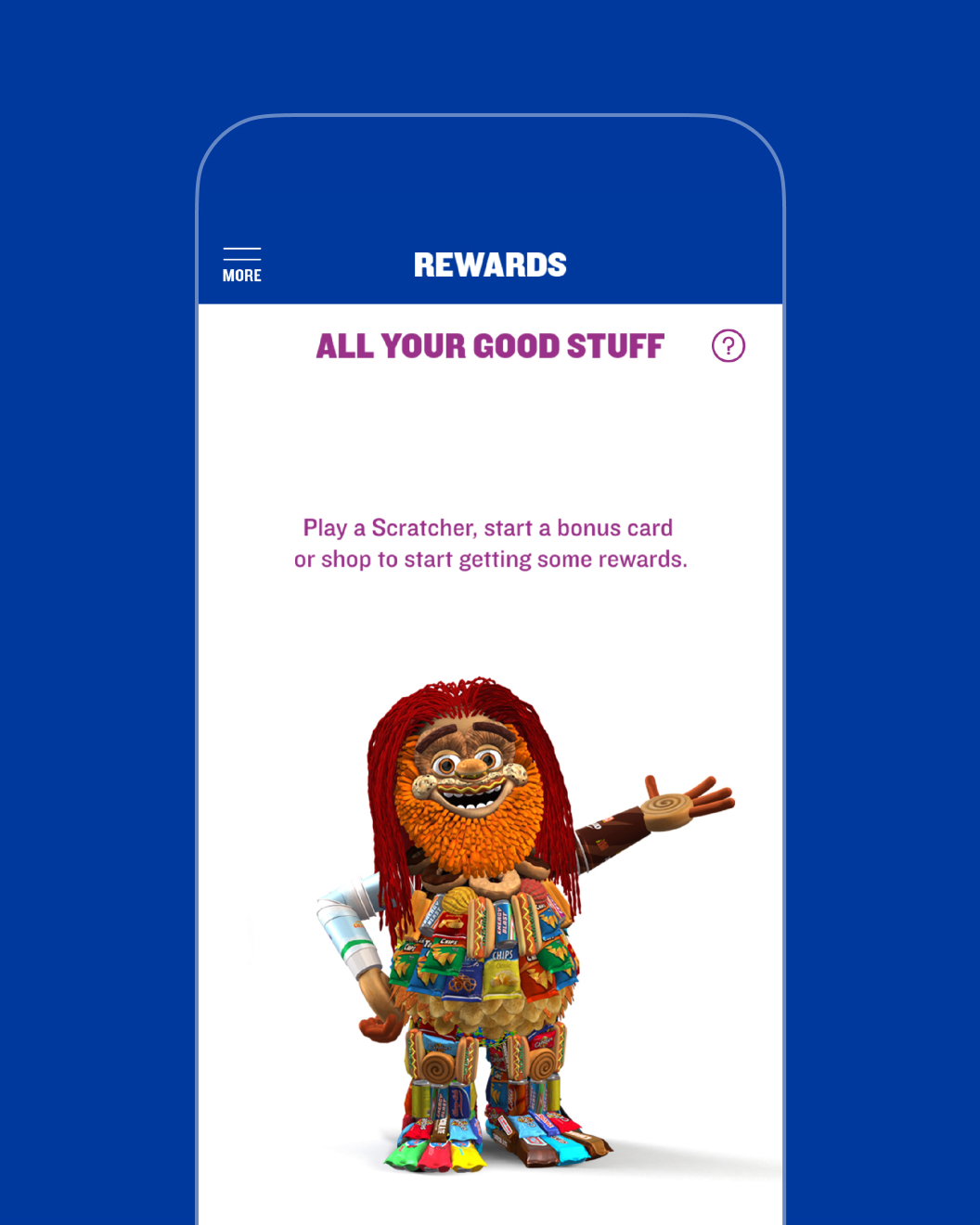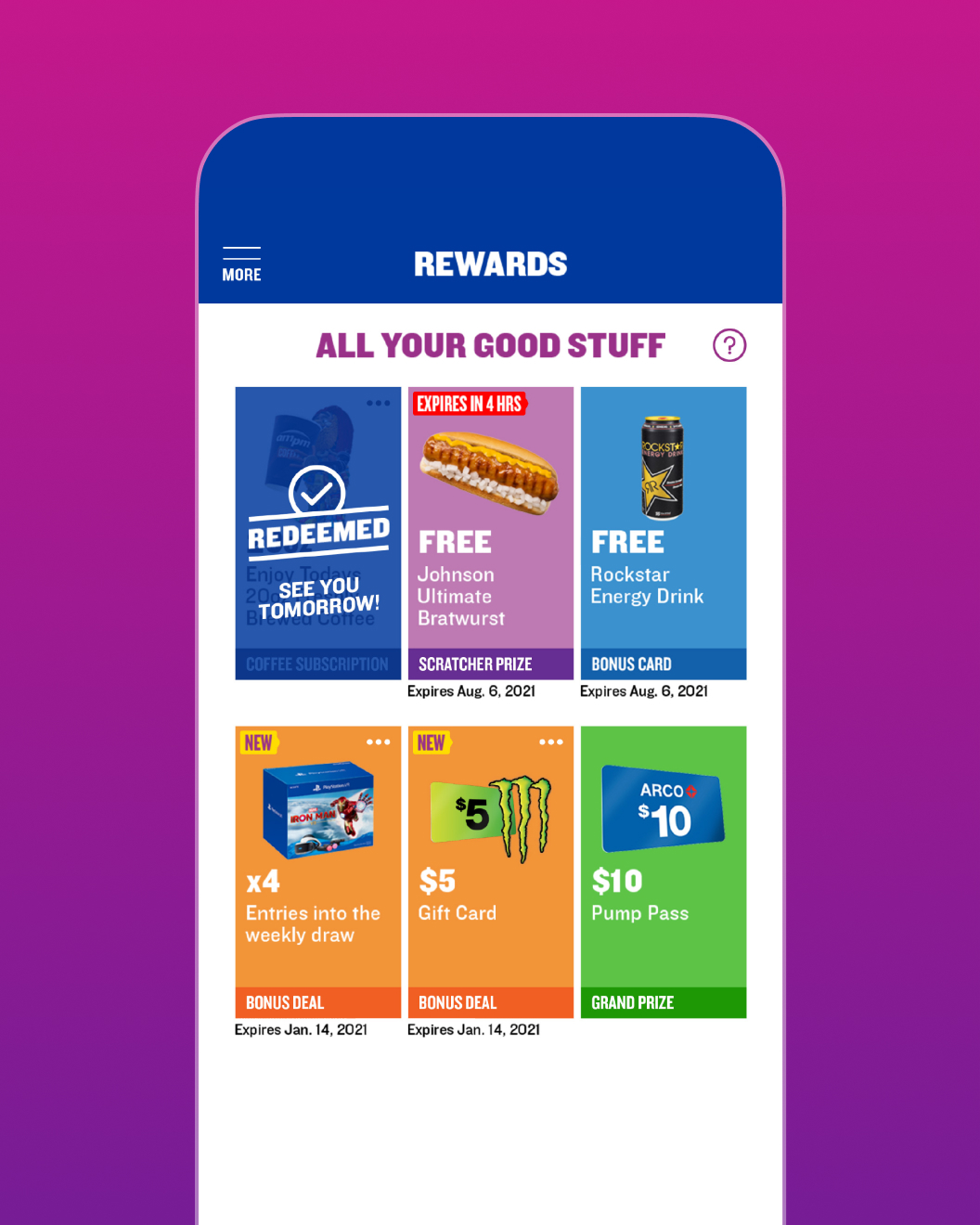 The AMPM app was developed as a fully native application to ensure optimal performance and seamless user experience. The development tools and languages used were:
iOS: Swift programming language for a fast and efficient app on Apple devices.

Android: Kotlin and Java programming languages for a smooth and reliable app on Android devices.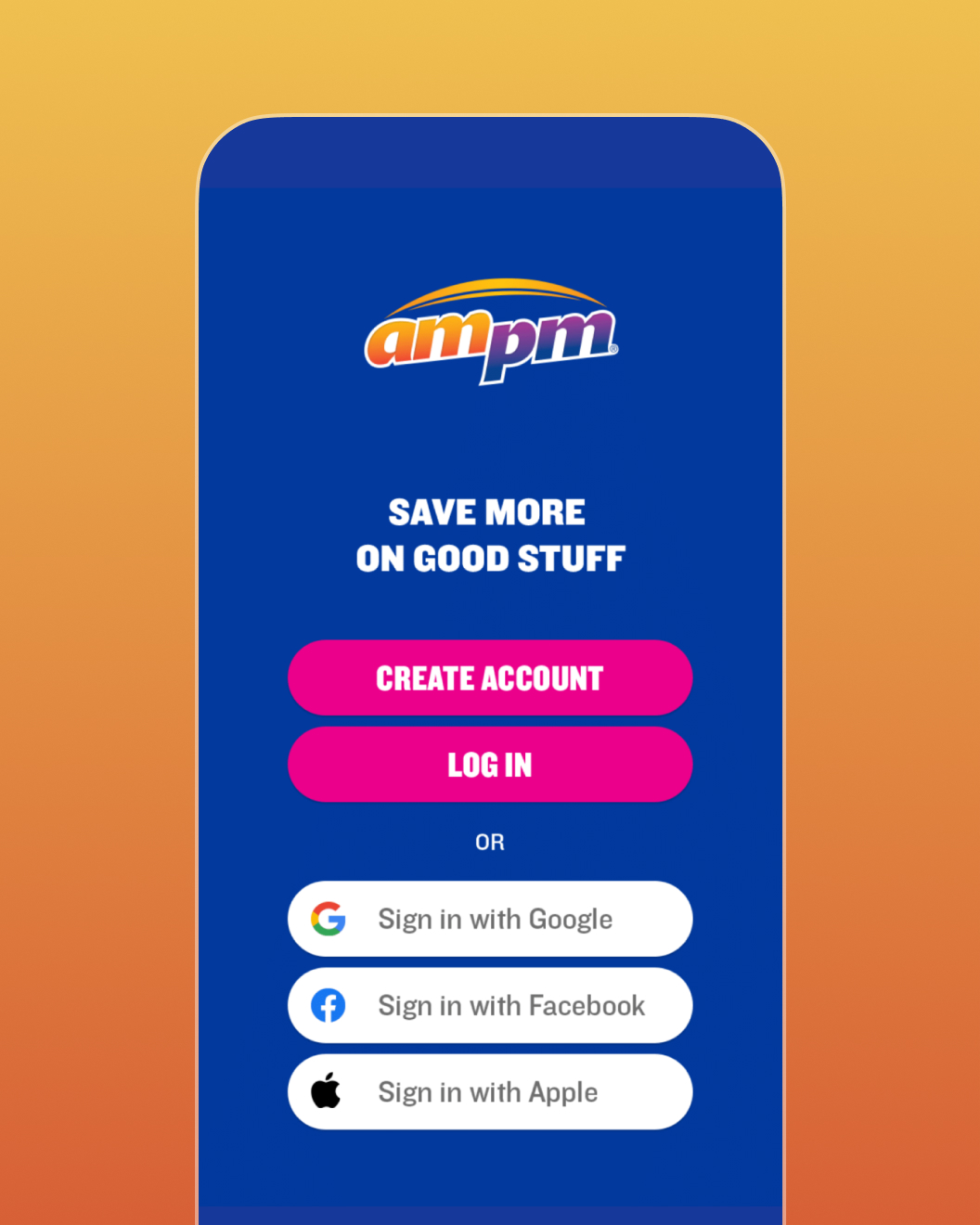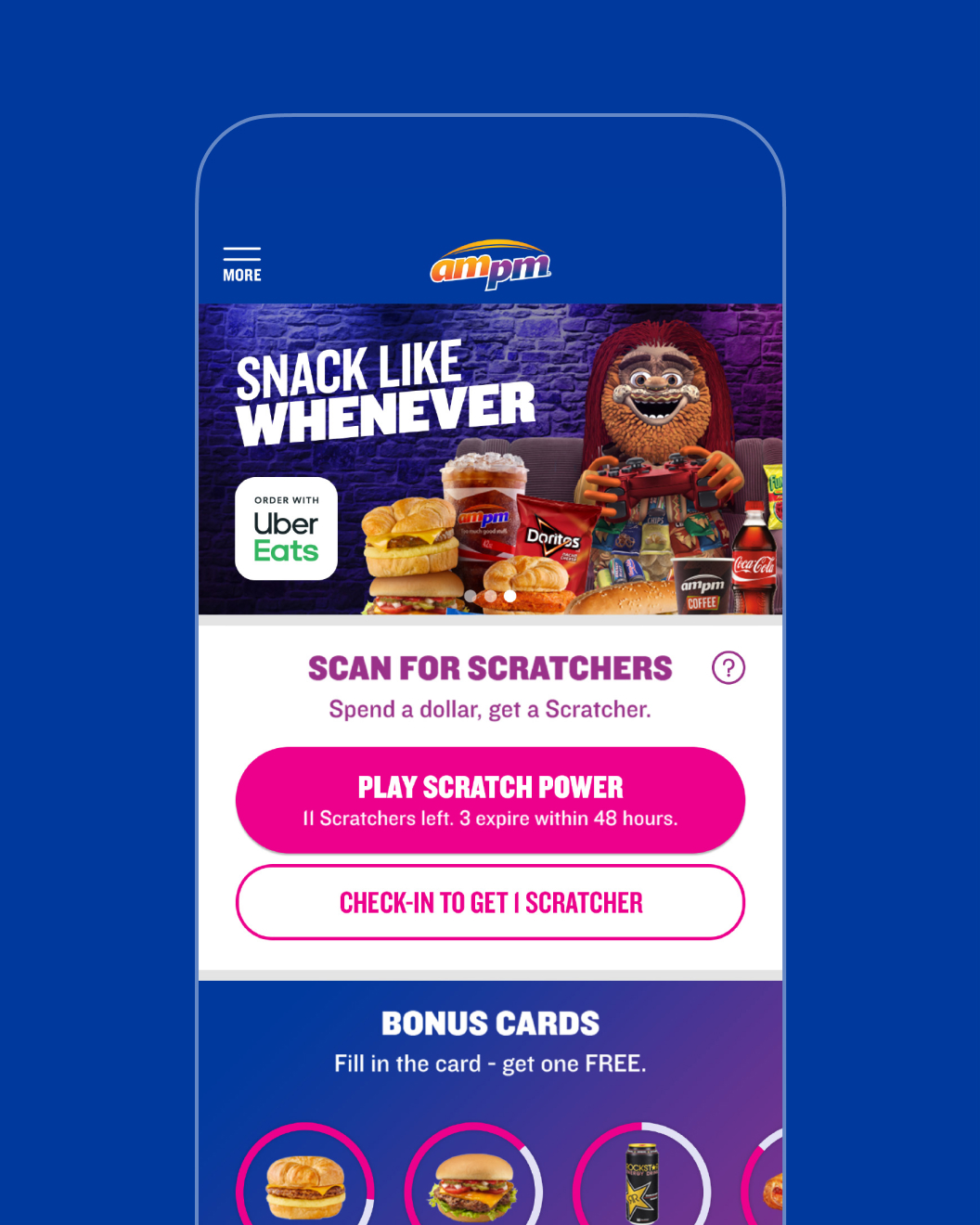 The app has gained significant traction, amassing over 1.8 million users by March, 2023, in the US market alone.
The app has maintained a high average rating of 4.8 out of 5 stars, indicating strong user satisfaction and positive feedback.
Number of ampm locations in United States