Brew Run
Fresh and premium coffee beans, hand-roasted and delivered right to your doorstep.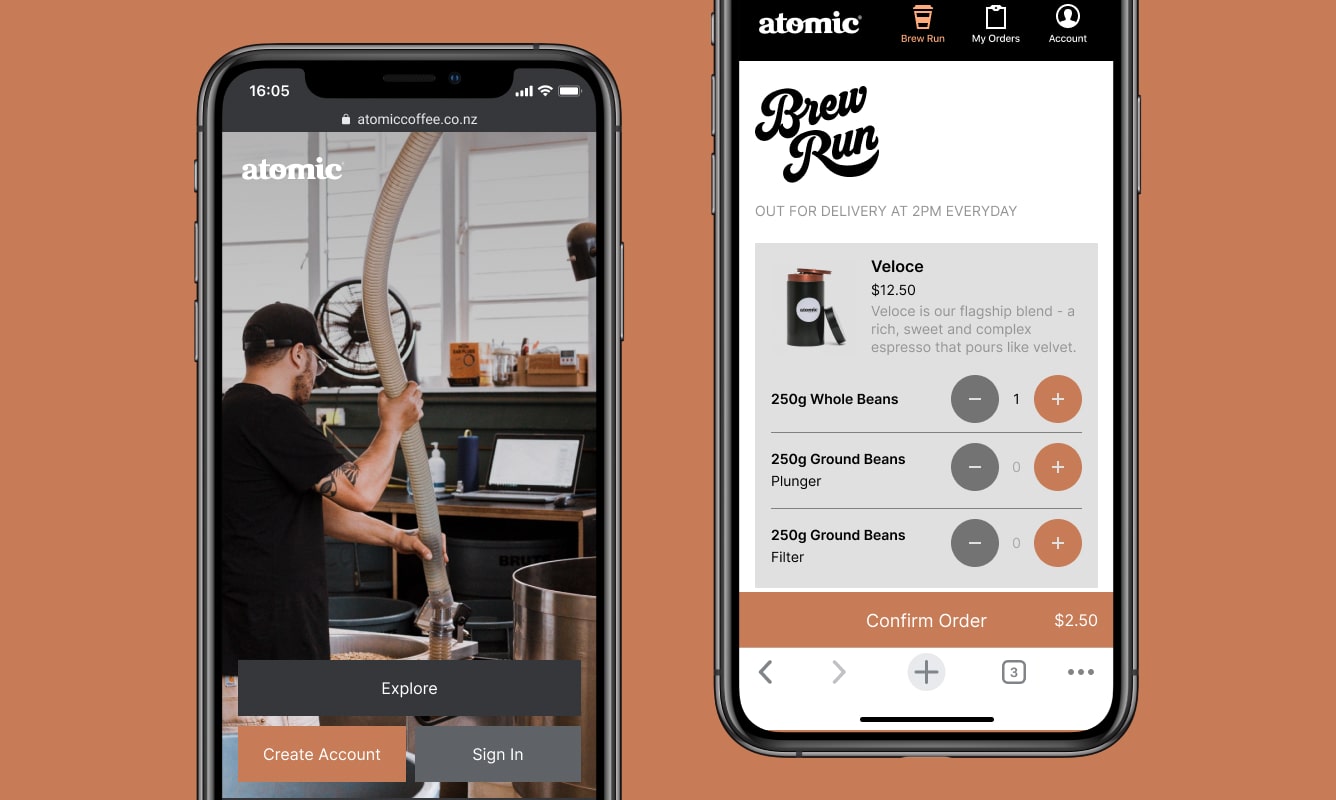 Brew Run is a delivery service by Atomic, New Zealand's leading Specialty Coffee Roasters in Auckland. They describe the service as similar to a milk run but with fresh coffee.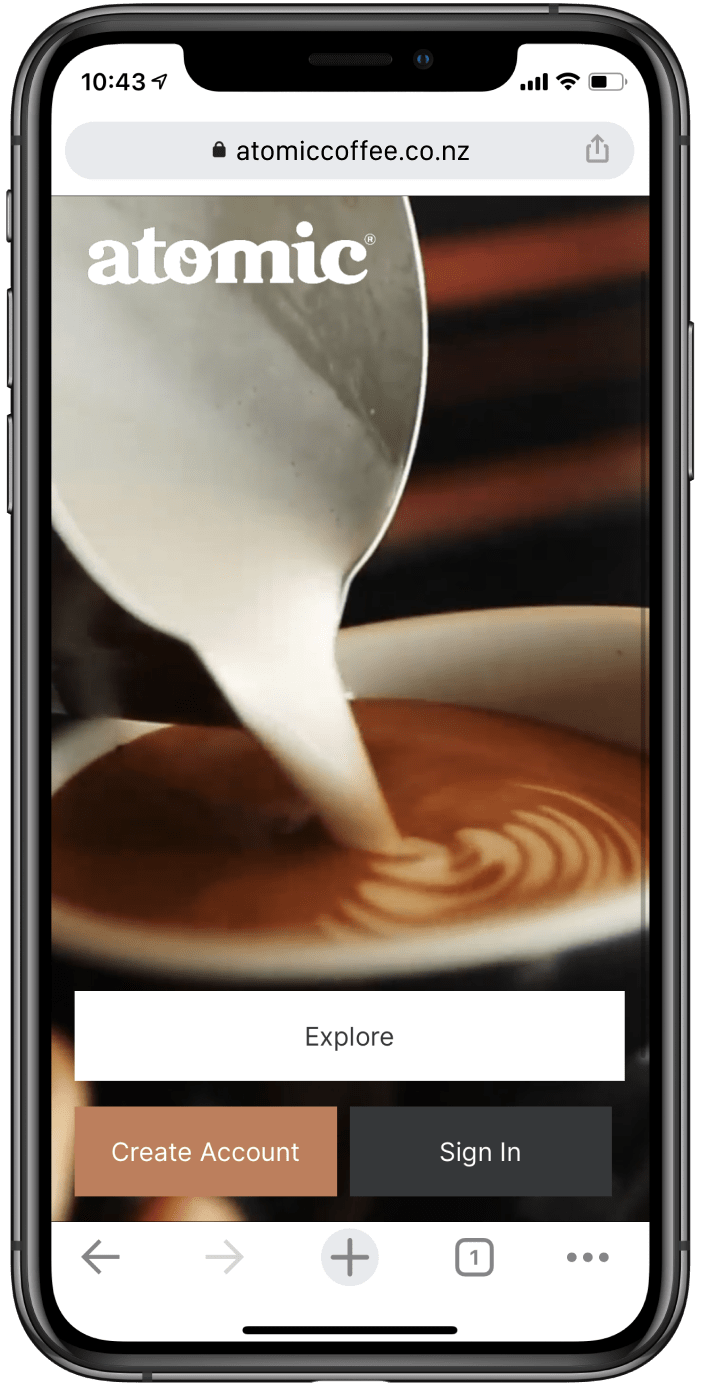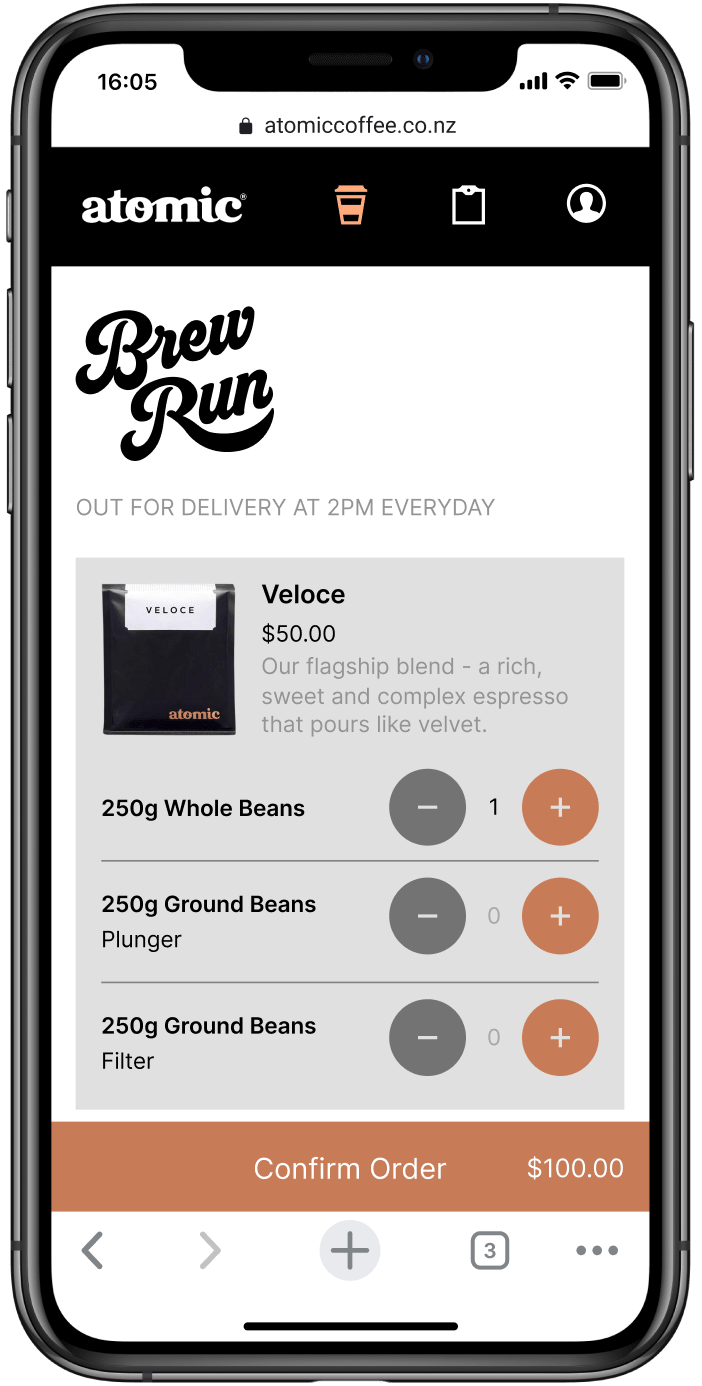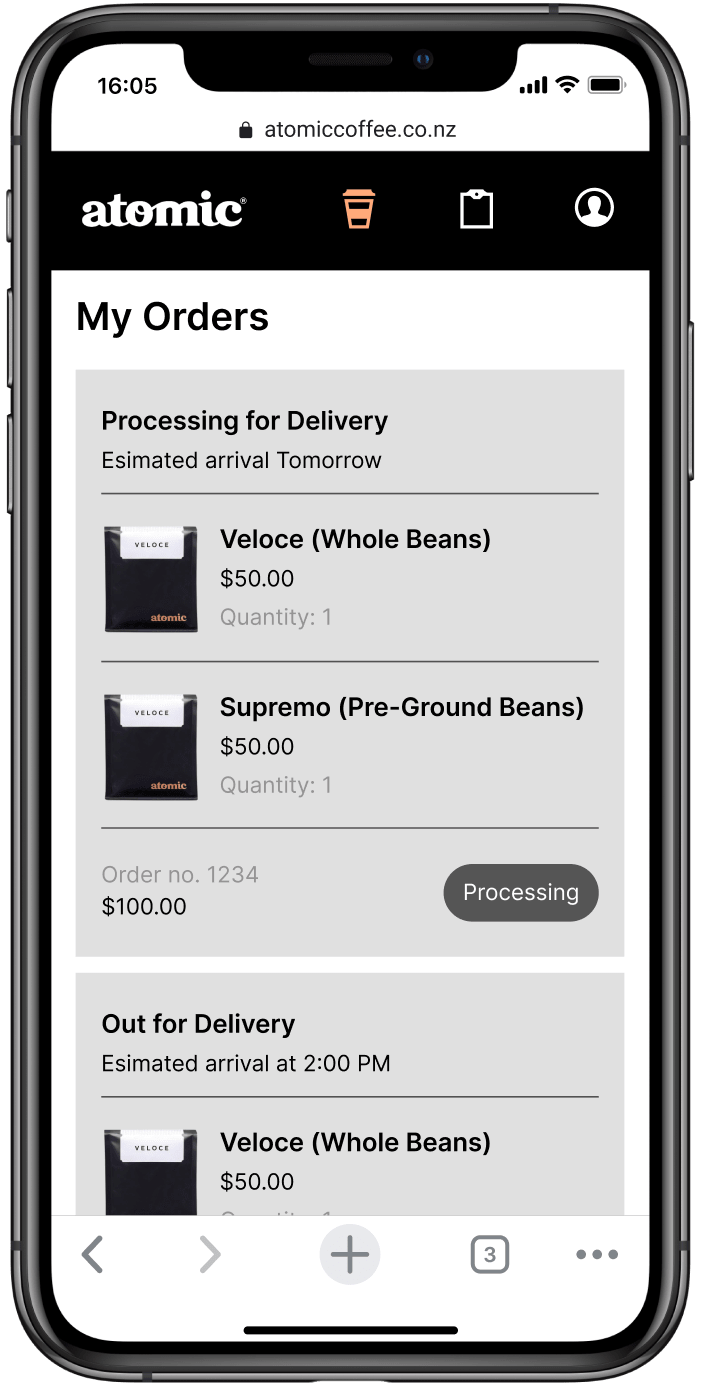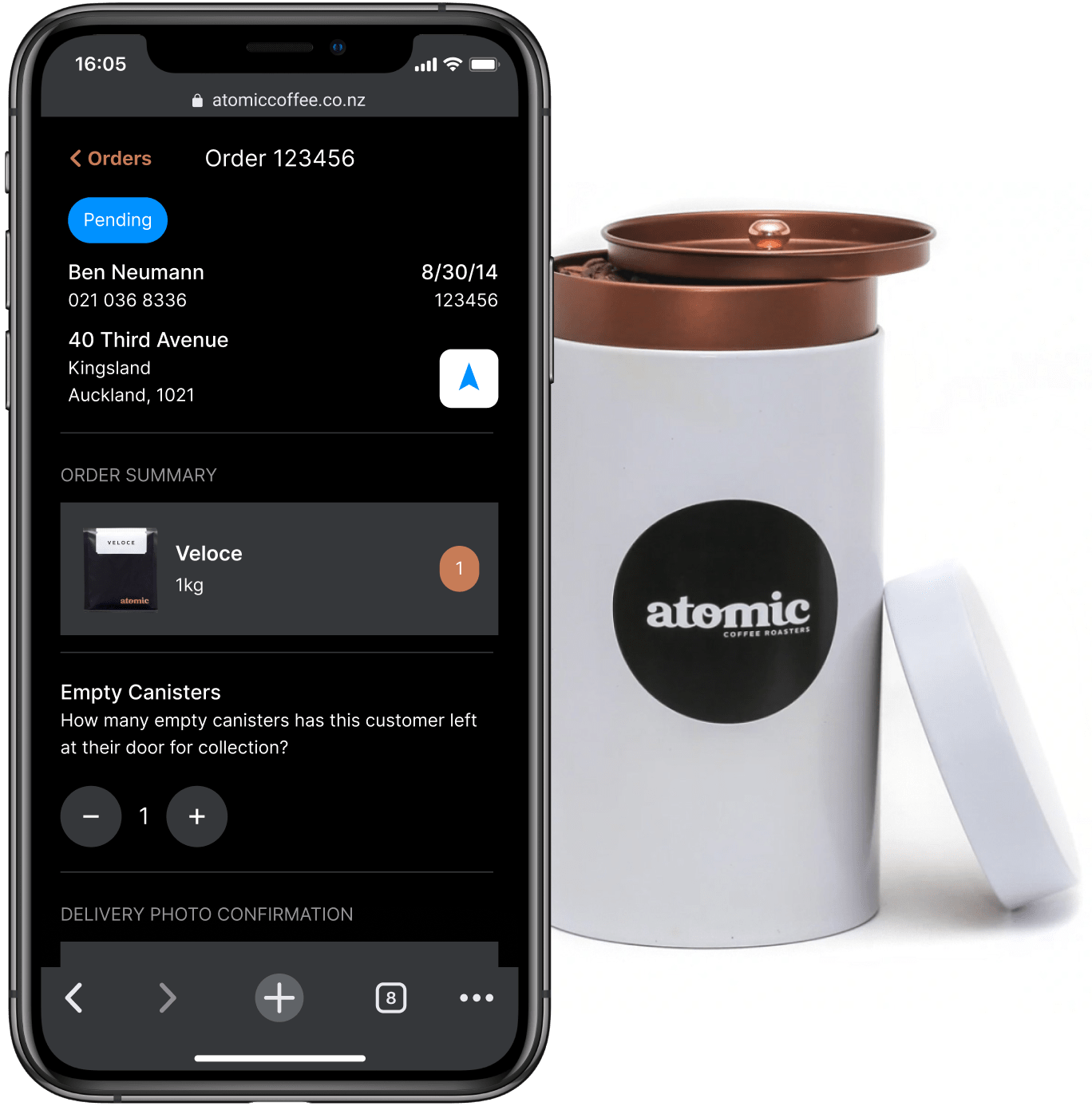 The Opportunity
Atomic Coffee Roasters has been handcrafting premium quality coffee since 1992. They were highly involved in sourcing, roasting, and blending their beans – building a reputation on rich, robust coffee flavours grounded in expertise.
As a successful and growing coffee brand, they have set the highest standards for every cup of coffee that they want to reach their customers – whether brewed in a café or prepared at home. They want to ensure everything is handcrafted to get the best Atomic coffee experience while supporting sustainable practices that impact the environment.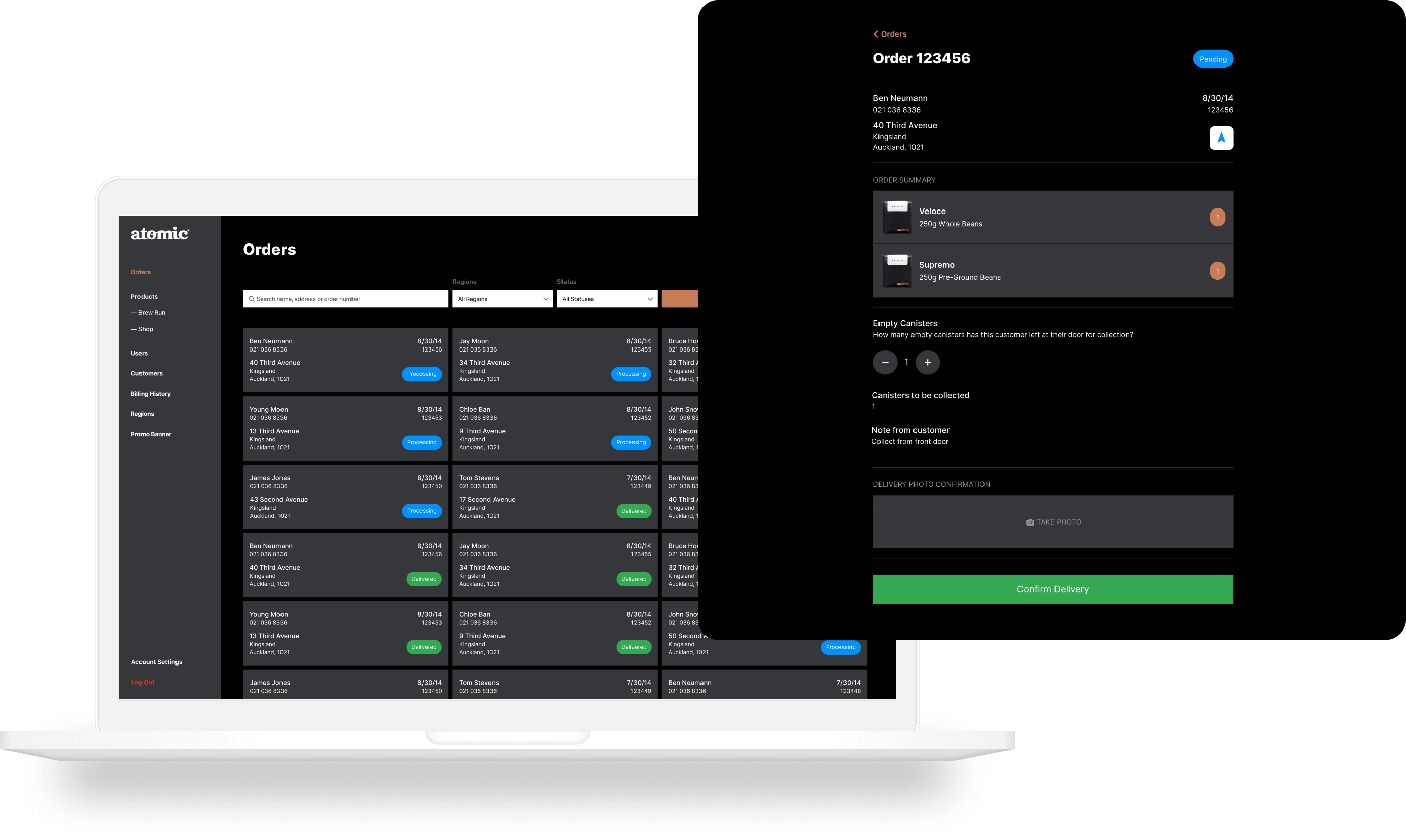 The Result
Brew Run is a full-service coffee delivery app managed by Atomic Coffee Roasters themselves – they handle their customer's favourite blends of coffee from roasting right through delivery.
We made sure that the interface we designed for Brew Run is easy to use front-end and back-end – emphasizing the reusable canister system for lesser packaging waste. First-time customers who placed an order via the app will only be charged $3 for the reusable canister and will not be charged again if they return the canister for a refill.
Through the app, customers within the Kingsland area can enjoy freshly made hand-roasted at the comfort of their homes.