Bucket
Helping to fund New Zealand led conservation efforts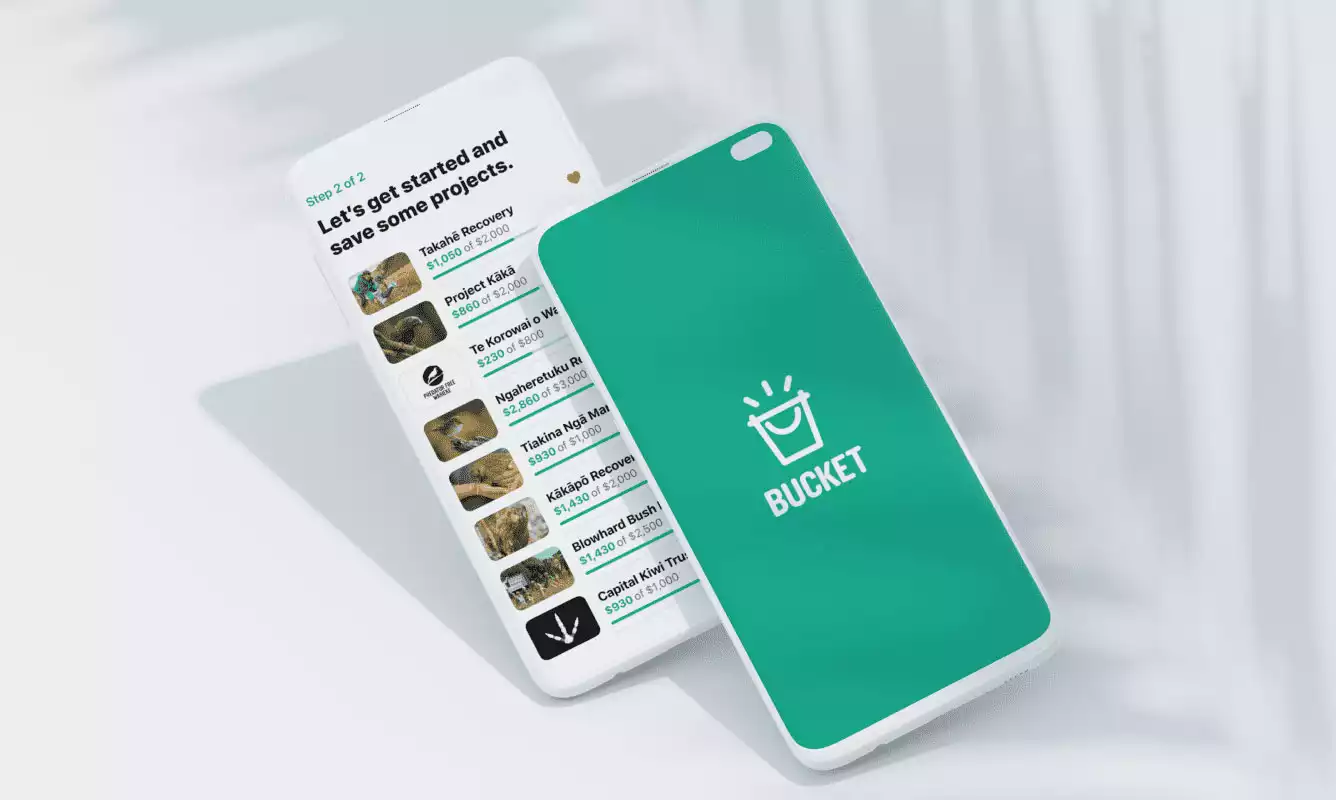 The Bucket app is one of Fairground Foundations projects that is being carried out to create a better world.
After years of working in the not-for-profit sector, Ecostore founder Malcolm Rands noticed a crucial issue that not-for-profits were facing – the huge amount of time being sunk into fundraising.
This app aims to solve that issue by acting as a crowdfunding platform for Kiwi conservation efforts with a focus on flora and fauna projects. 
The Opportunity
Fairground Foundation, led by Malcolm and Melanie Rands, approached us to help turn one of their dreams into reality – an app that connected local conservation groups with Kiwis and friends around the world in order to preserve and nurture our wonderful environments.
With little to no technical experience, Fairground Foundation looked to us for guidance as to what would be the best digital strategy overall, but also with the specific app components.
The goal was to make a simple yet comprehensive app that would really improve our backyard.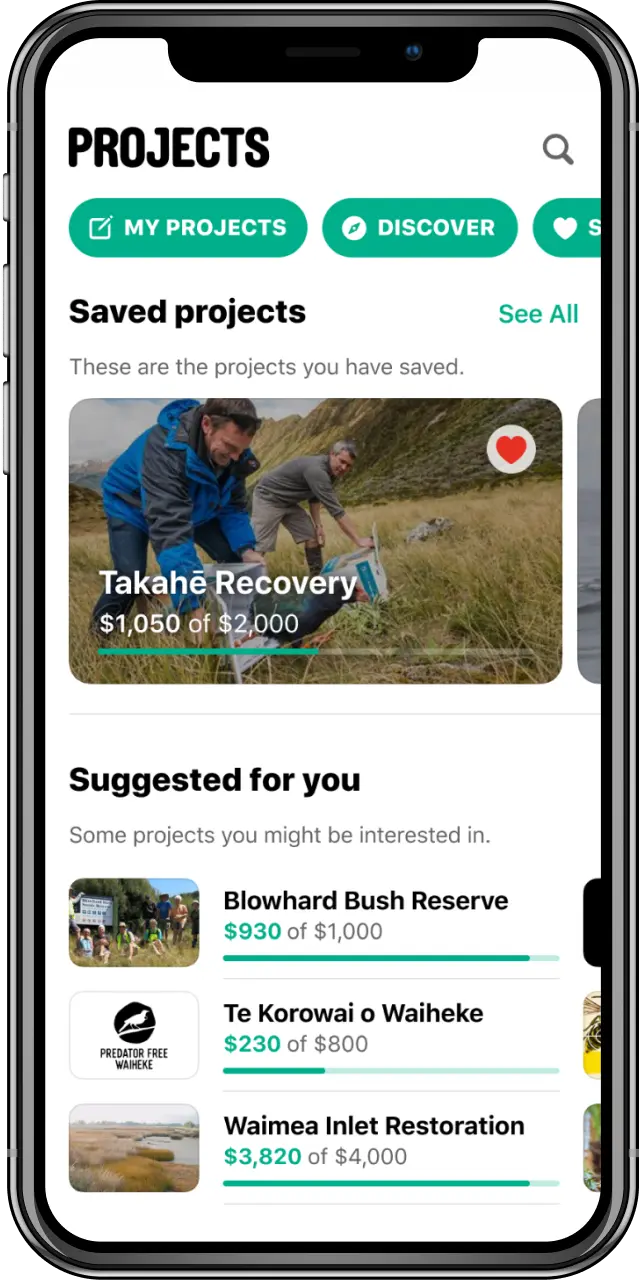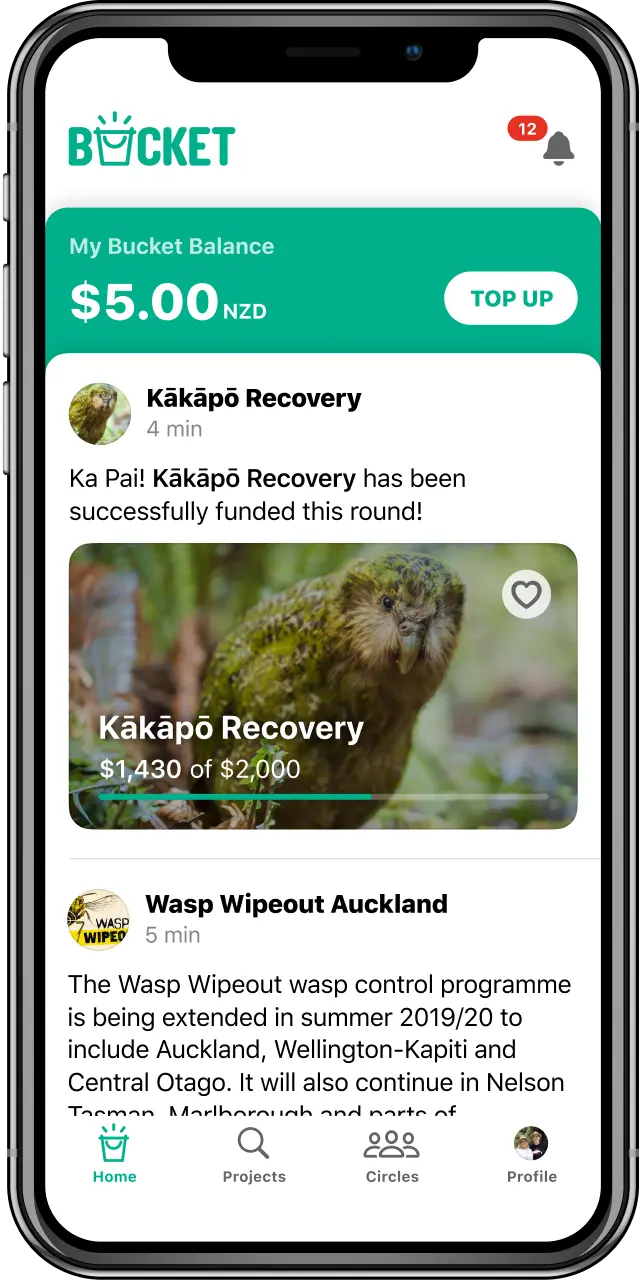 The Process
The beginning always encompasses the alignment of all involved parties.
After many discussions surrounding the purpose and intent, the Putti team was able to create a rough idea of how the roadmap for this project would look.
Once aligned and excited to begin this journey, we started with the design phase – wireframes and mockups. The strategy was to complete these so that Fairground Foundation had an interactive prototype which they could take around to raise awareness and tap into some funding to see it really come to life.
The Result
After weeks of creating, analysing, and tweaking, we complete the interactive prototype for the Bucket app.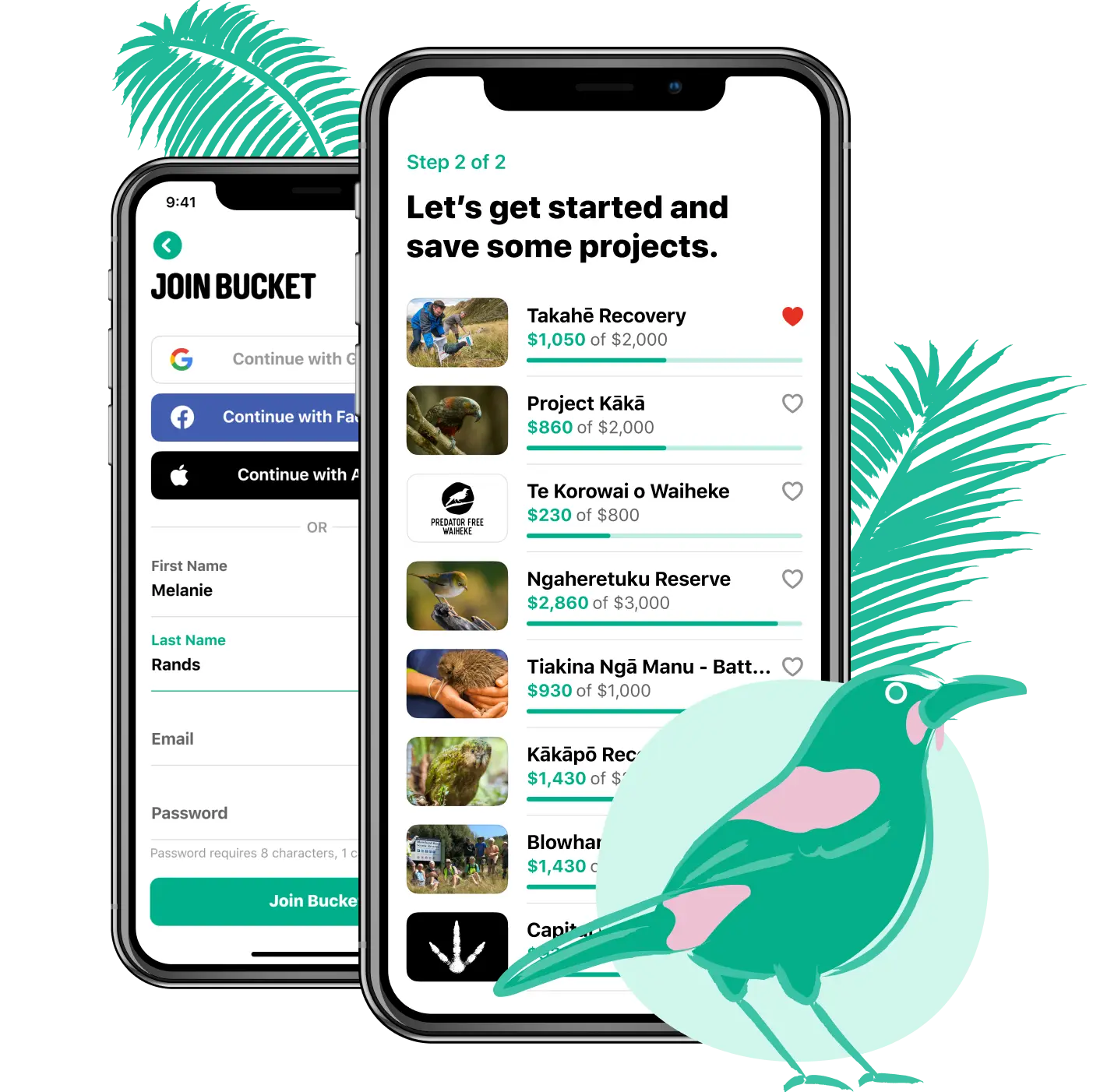 The onboarding process is super easy and helps you get stuck in within a matter of seconds!
These detailed project pages allow doers the ability to raise funds for their conservation efforts and provide information and updates for the donors who are supporting the cause.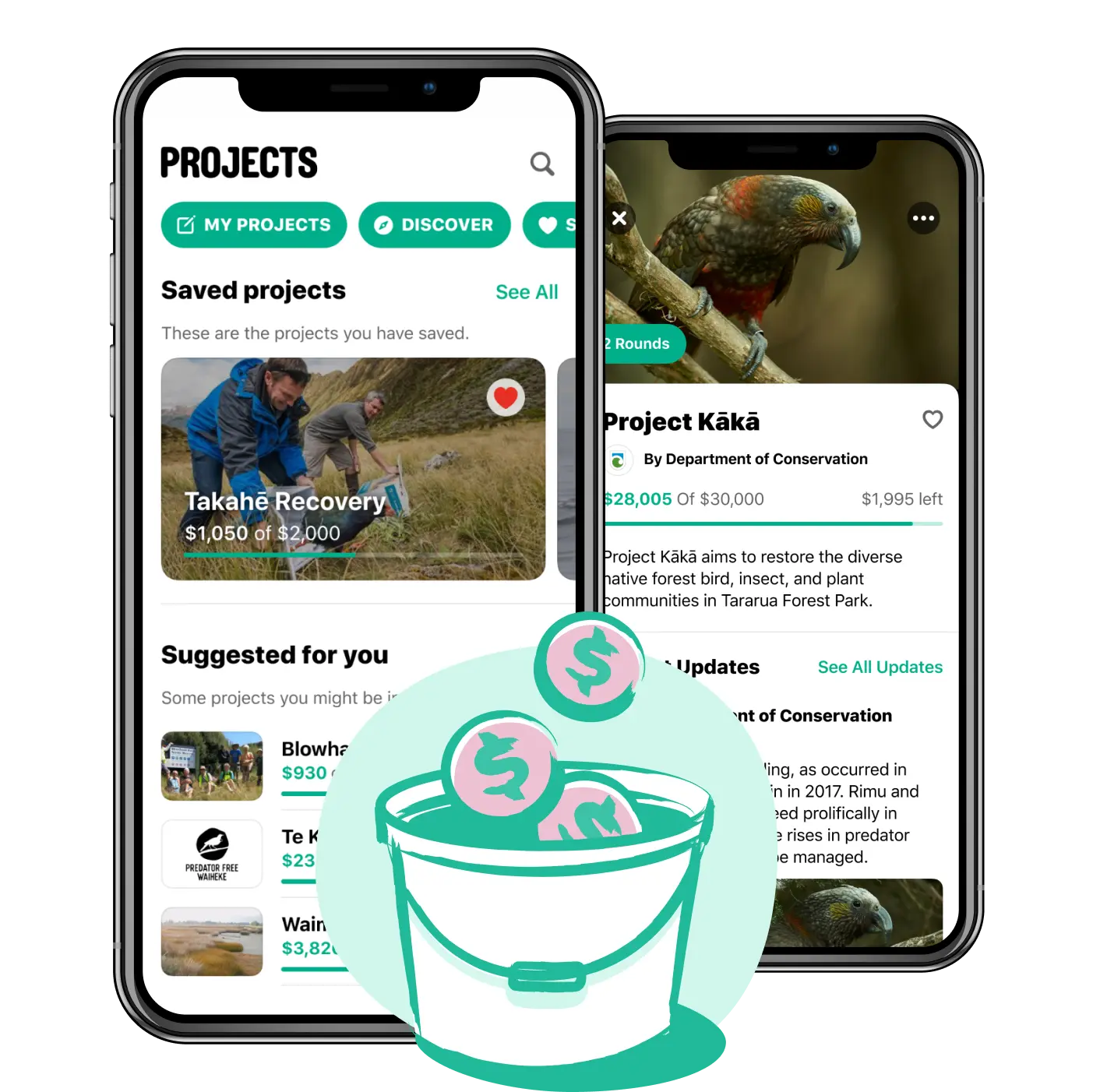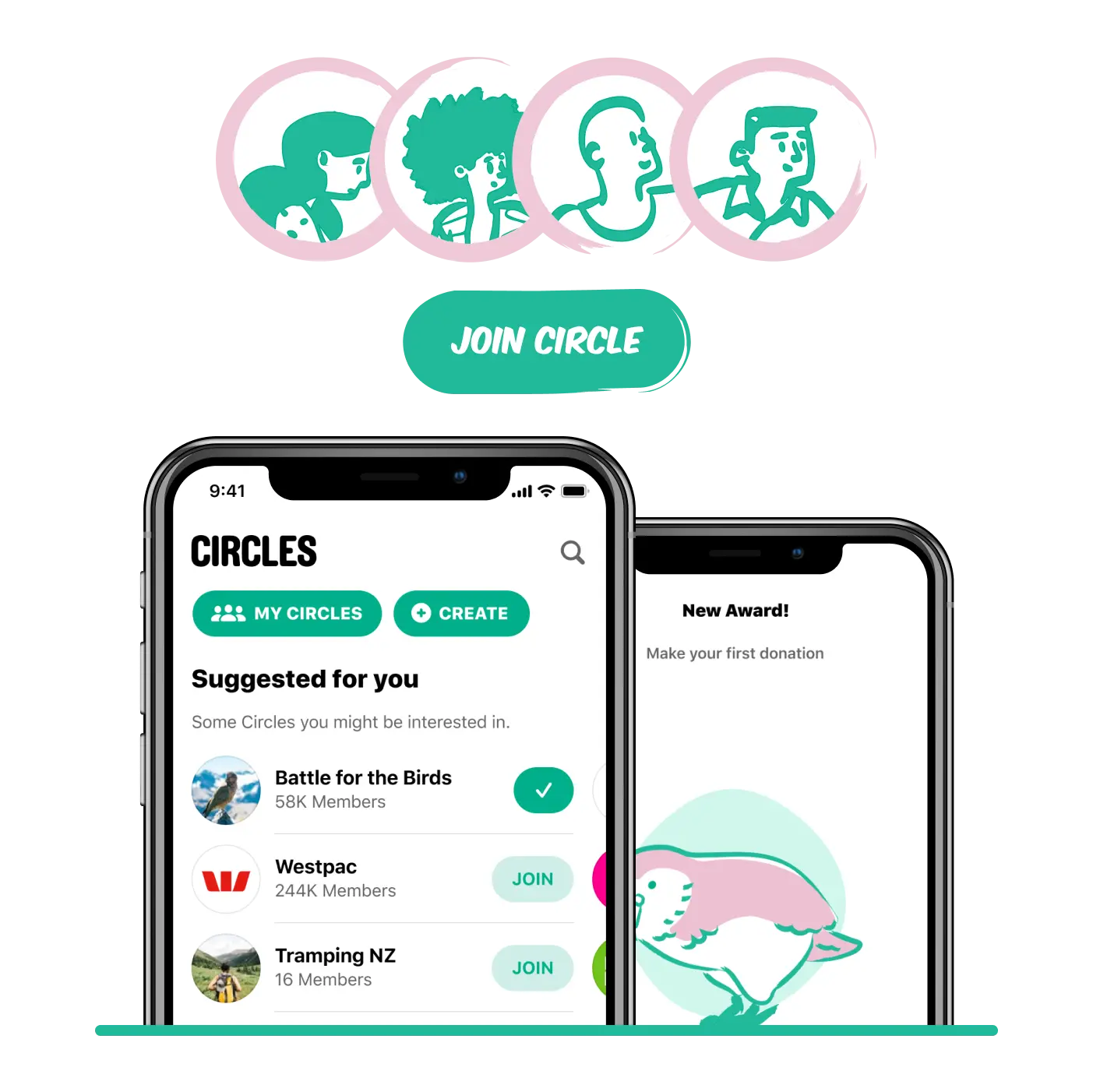 Circles help to spread the love – it highlights what you and other members of your circle are donating to so that you can find similar projects through like-minded people.