Marks & Spencer
Marks & Spencer App Solutions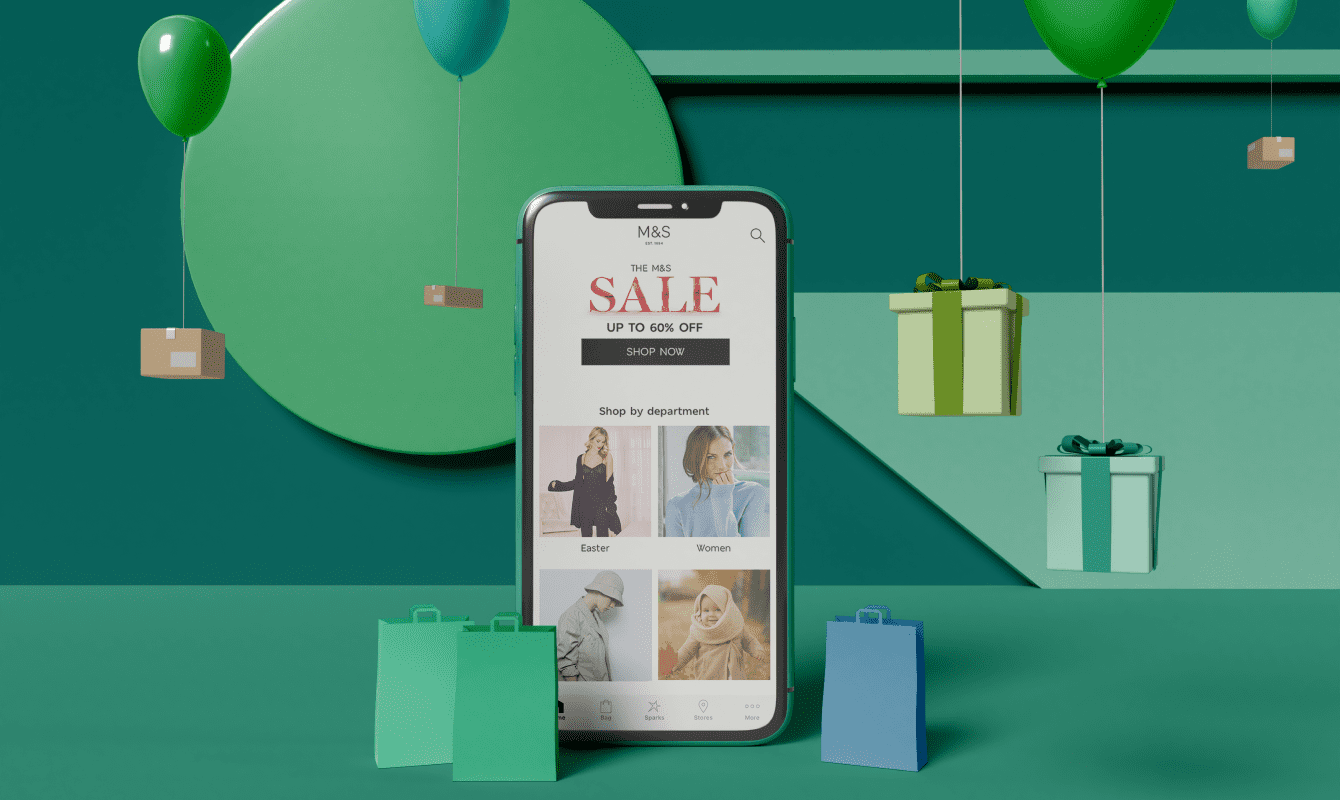 The Marks & Spencer app offers a premium shopping experience, allowing customers to browse and purchase clothing, homeware, and food items from the palm of their hand.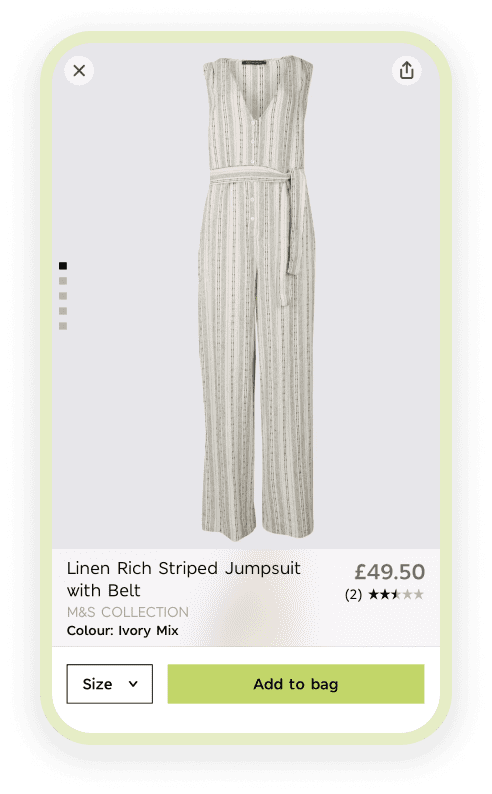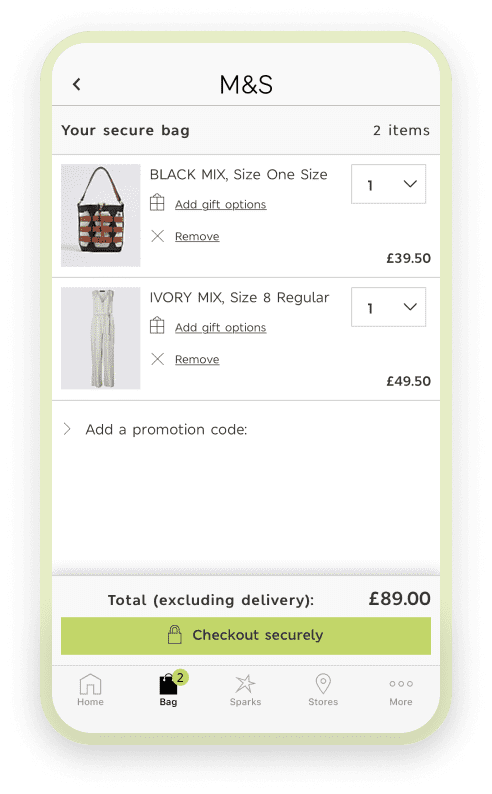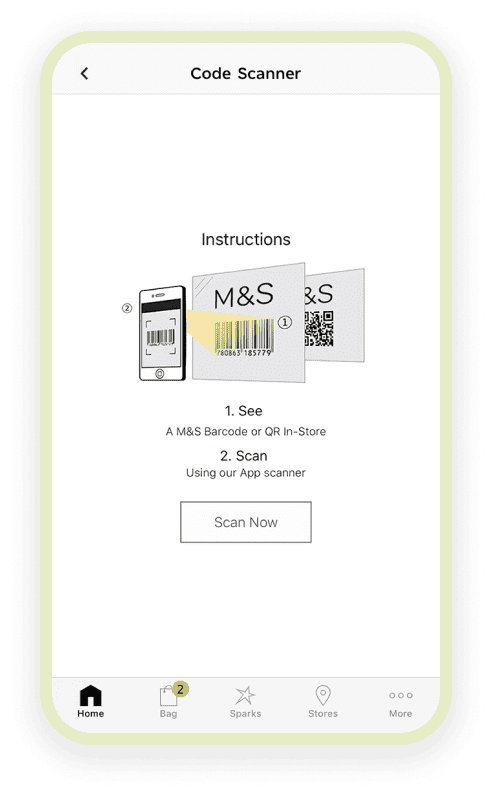 The Opportunity
Marks & Spencer saw the need for a shopping app that seamlessly combined the in-store experience with a rich mobile platform. They wanted to move to a digital shopping experience that increased accessibility for all shoppers.
The Result
We created a custom solution using an in-house e-commerce system that made shopping accessible to people of all demographics. With an integrated barcode scanner, the M&S app allows you to shop from anywhere. Whether in-store or online, customers receive personalized offers based on their purchase history. Importantly, we created a shopping experience that did not alienate M&S's older, loyal customer base.