New Shoots
Where children and families thrive together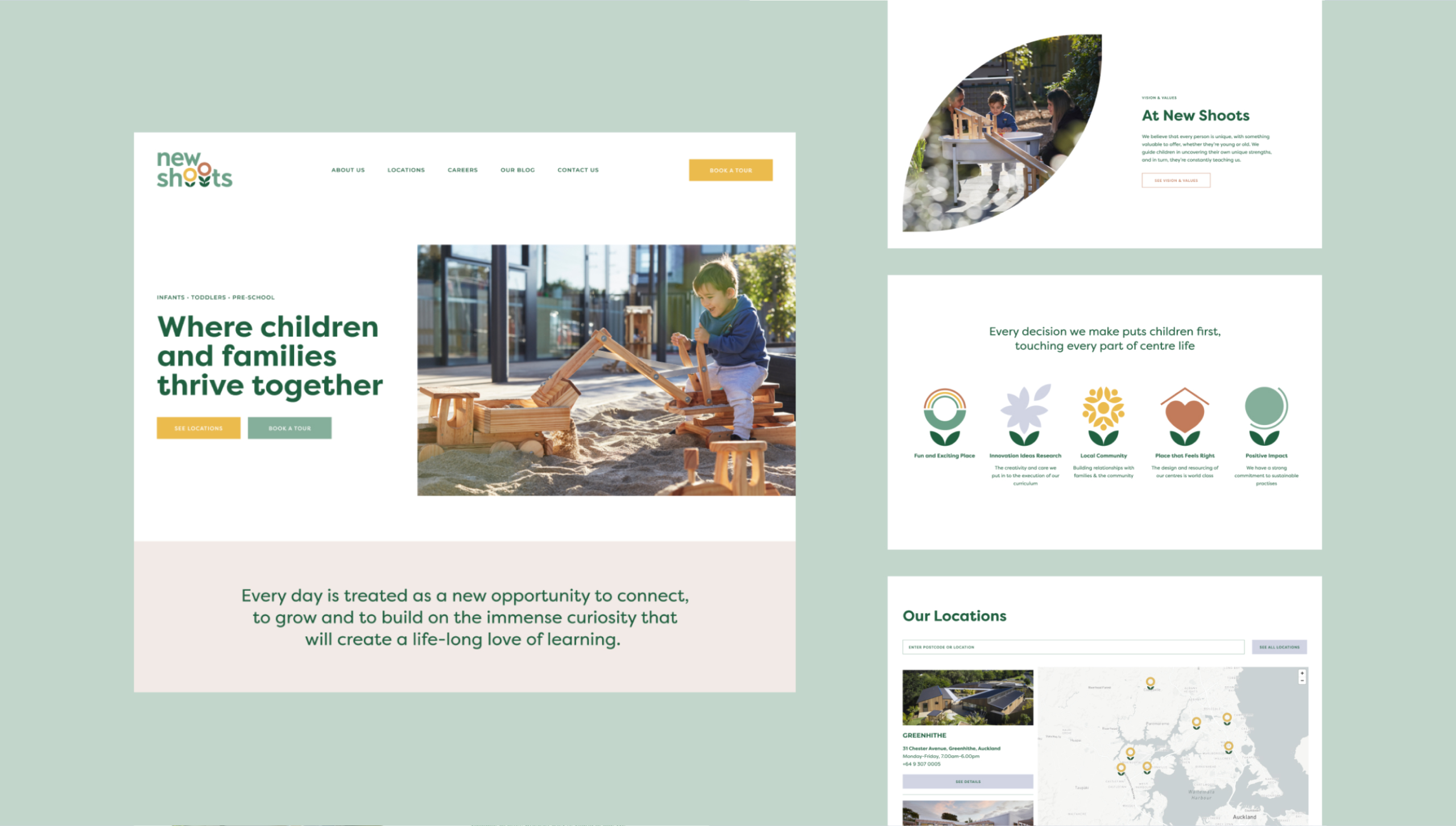 New Shoots sought to enhance their online presence in order to generate more leads and enrolments. To achieve this, they embarked on a website overhaul, complete with refreshed branding that better reflected its core values, vision, and unique offerings. The transformation addressed several challenges, including an outdated design, poor user experience, and limited content on the original site.
The new website features a modern, clean design that aligns with the company's branding and appeals to its target audience of young families. An interactive map was created to display all New Shoots Daycare locations, allowing users to easily find the nearest center. Detailed information on the benefits, features, and unique offerings of each daycare center were added, along with pages highlighting the company's vision, values, curriculum, environments, focus on sustainability, and emphasis on nutrition. In addition, a careers page was developed to help New Shoots list available positions and attract qualified candidates.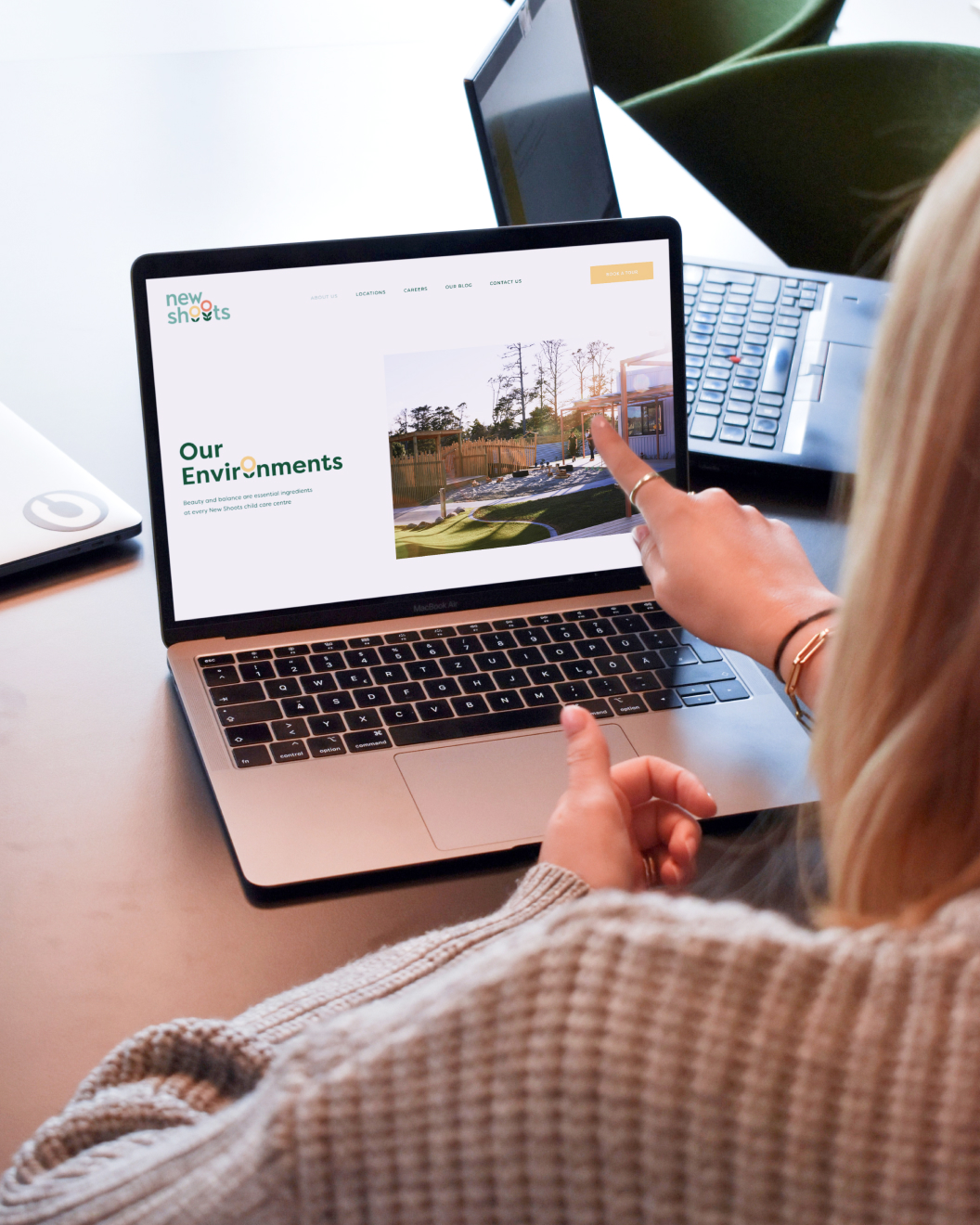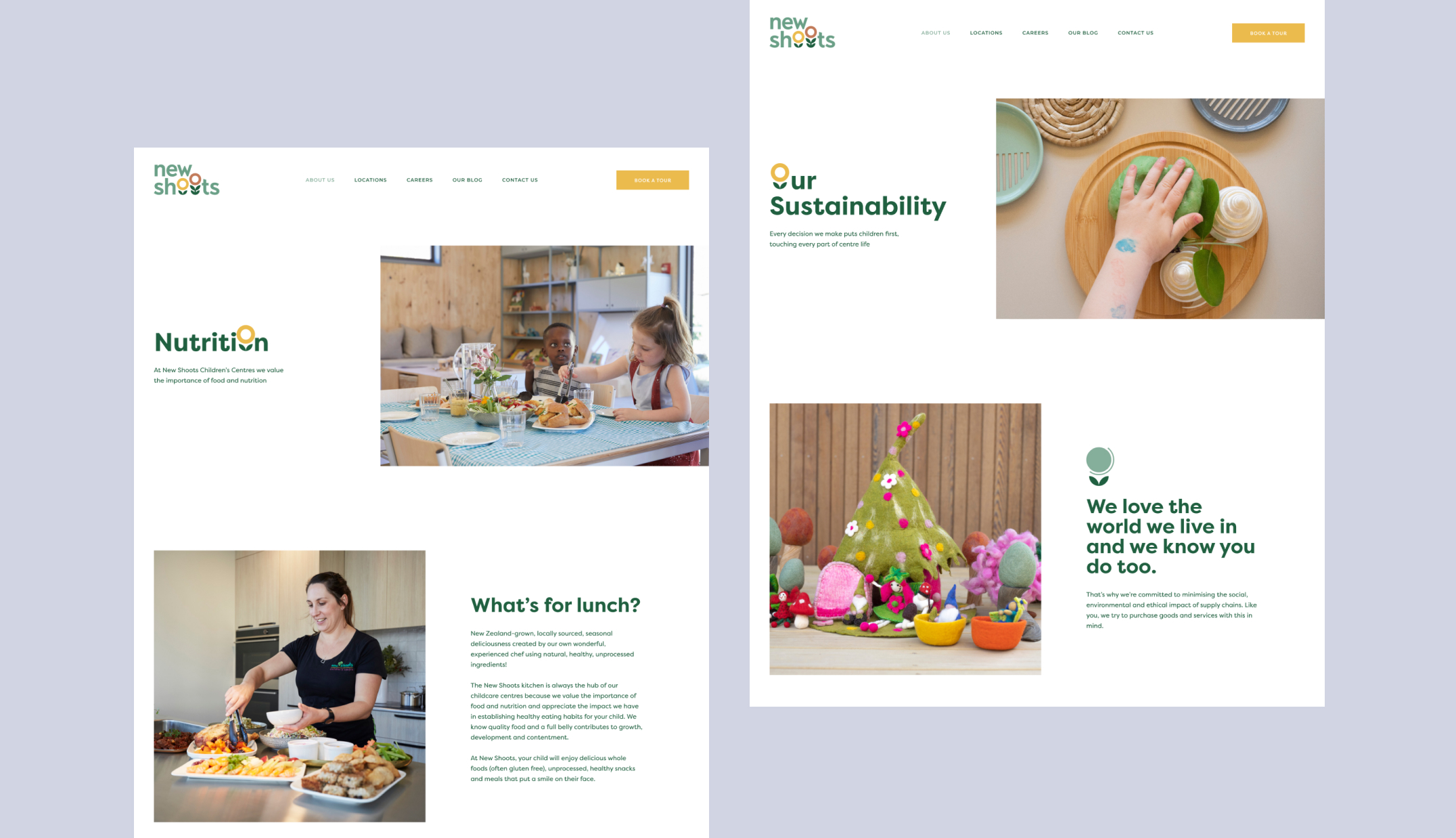 By implementing on-page and off-page SEO strategies, the website's search engine ranking and organic traffic have significantly improved. The updated website has led to a better user experience, increased leads, and higher enrollment rates. The addition of the careers page has also boosted the company's employer branding, positioning New Shoots Daycare as an employer of choice in the childcare industry. Overall, the website transformation has proven highly successful, contributing to increased business growth and helping New Shoots Daycare stand out in a competitive market.
Helping Parents Find Their Way
For busy parents who need reliable childcare, finding a daycare that's conveniently located can be a crucial factor in their decision-making process. One of the biggest challenges we faced was creating a map that was both accurate and easy to understand. We needed to ensure that parents could easily locate the daycare centre and get directions, without any confusion or frustration.
We developed a customised location map that integrated seamlessly into the daycare centre's website. We used Google Maps API to provide accurate and up-to-date location information, and we designed the map to be user-friendly and intuitive. New Shoots itself also reported that they received more inquiries and visits from potential new enrolments after the location map was implemented on their website.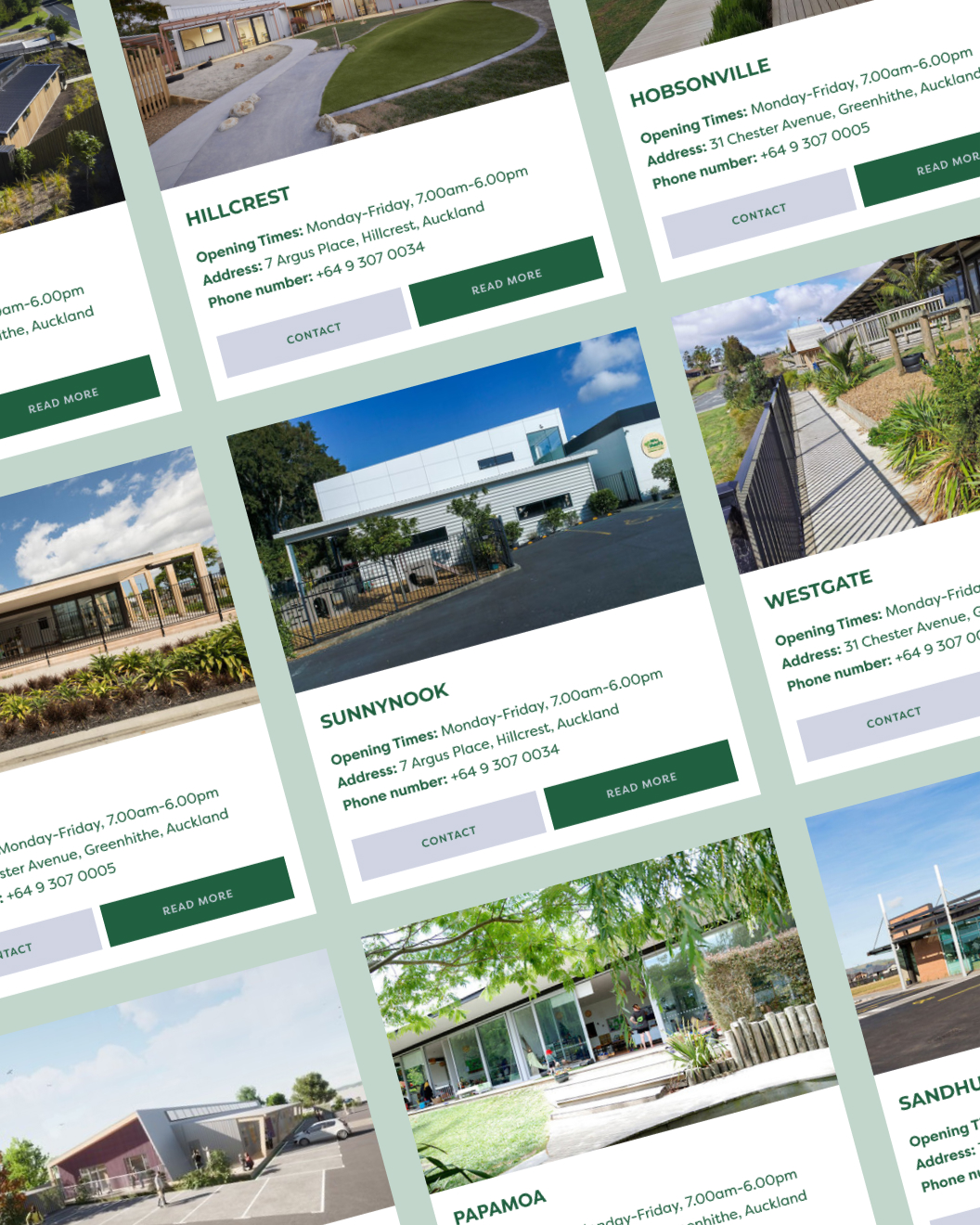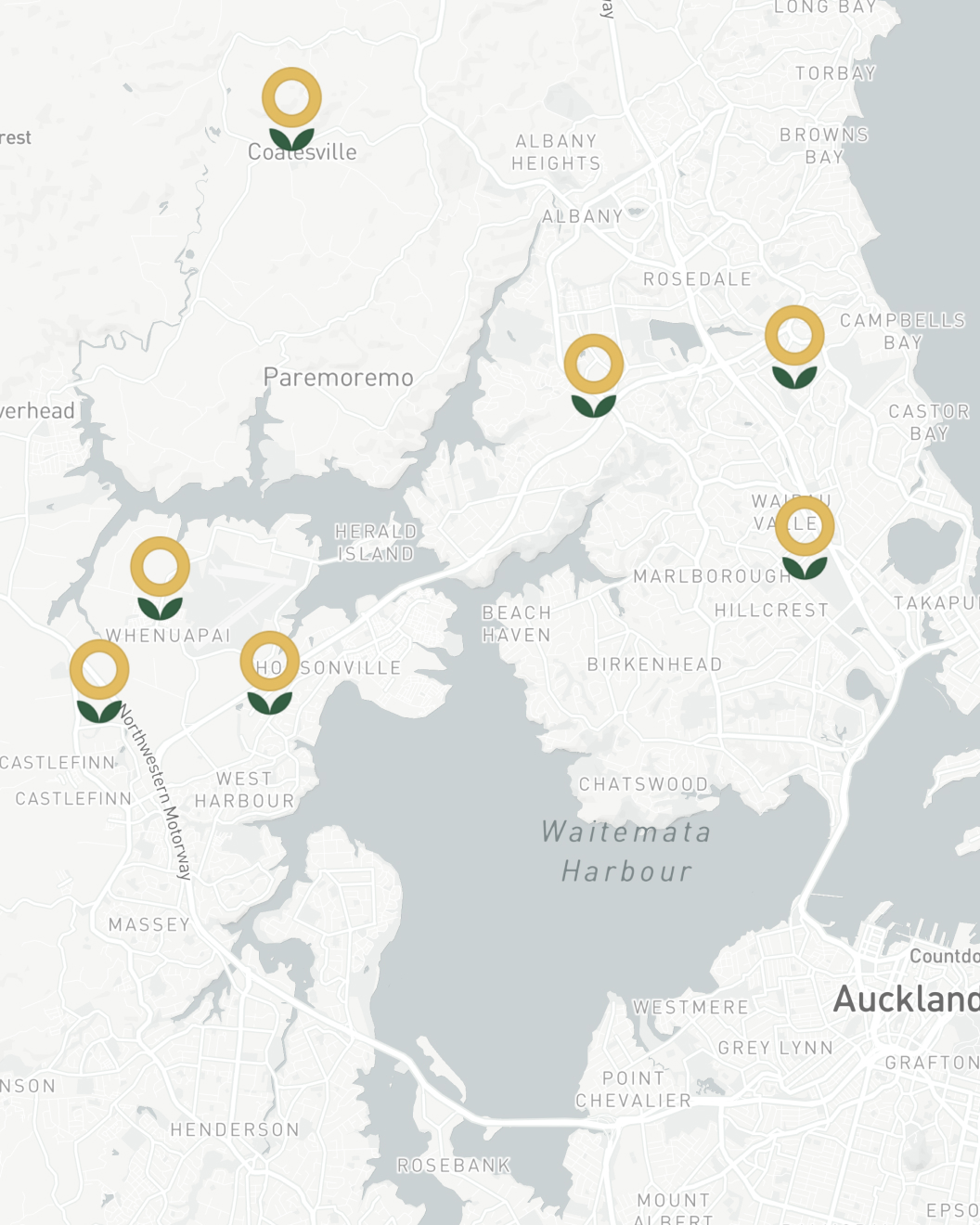 A Future-Proof
Design System
We were entrusted with the crucial task of translating New Shoots refreshed brand identity into a compelling and cohesive website experience. Recognising the importance of staying true to their core values and visual language, our team meticulously crafted a design system that would seamlessly integrate the new branding elements. By incorporating the company's unique colour palette, typography, and iconography into a well-structured, modular framework, we not only provided a consistent and engaging user experience but also ensured that the website effectively conveyed the essence of the New Shoots brand. This design system proved vital in streamlining the website development process and establishing a strong digital presence that accurately represents the company's vision and ambitions.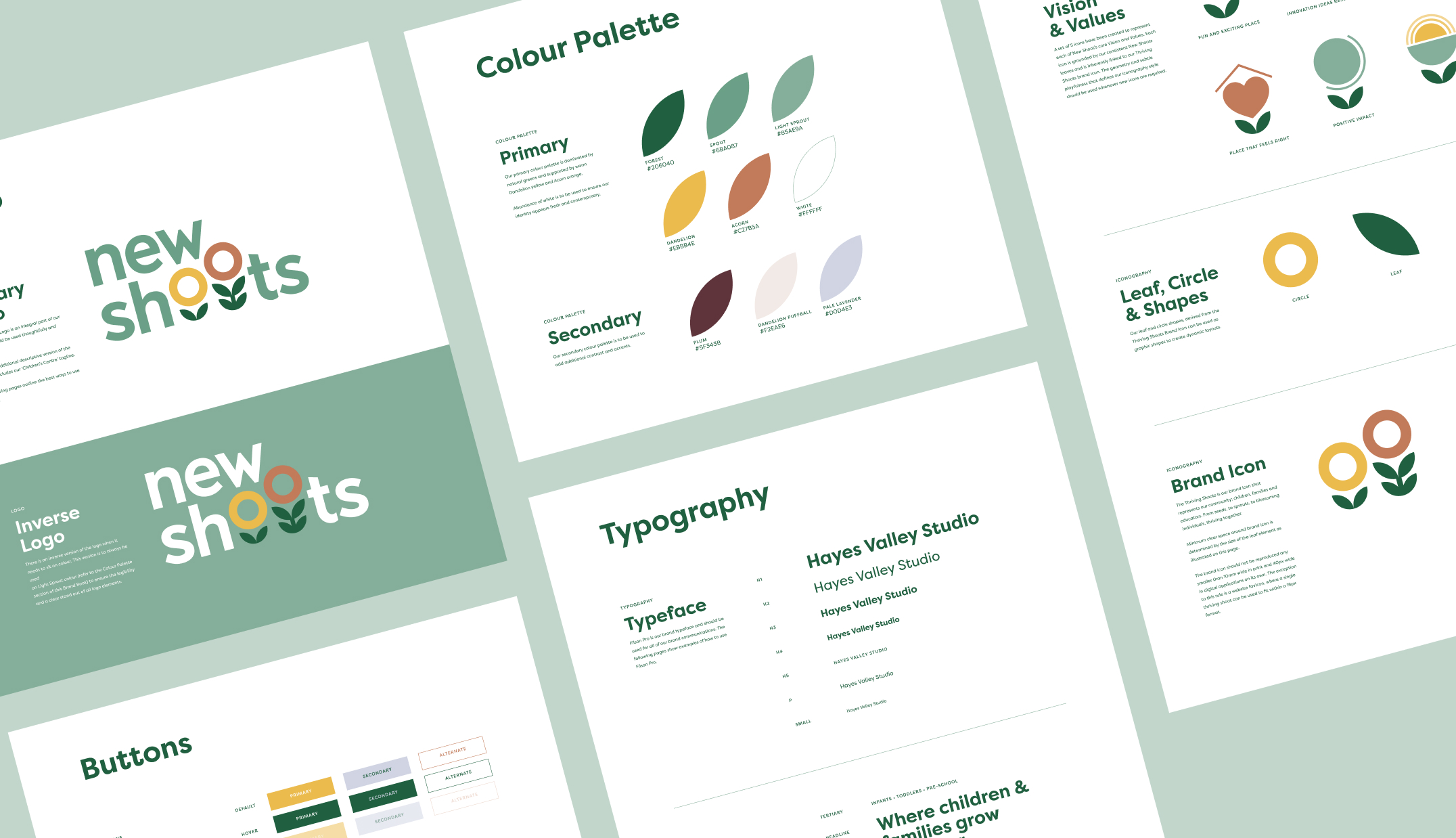 "What sets Putti apart is their genuine dedication to your business's success, just as if it were their own."
Evette Chauvineau, Digital Marketing Manager at New Shoots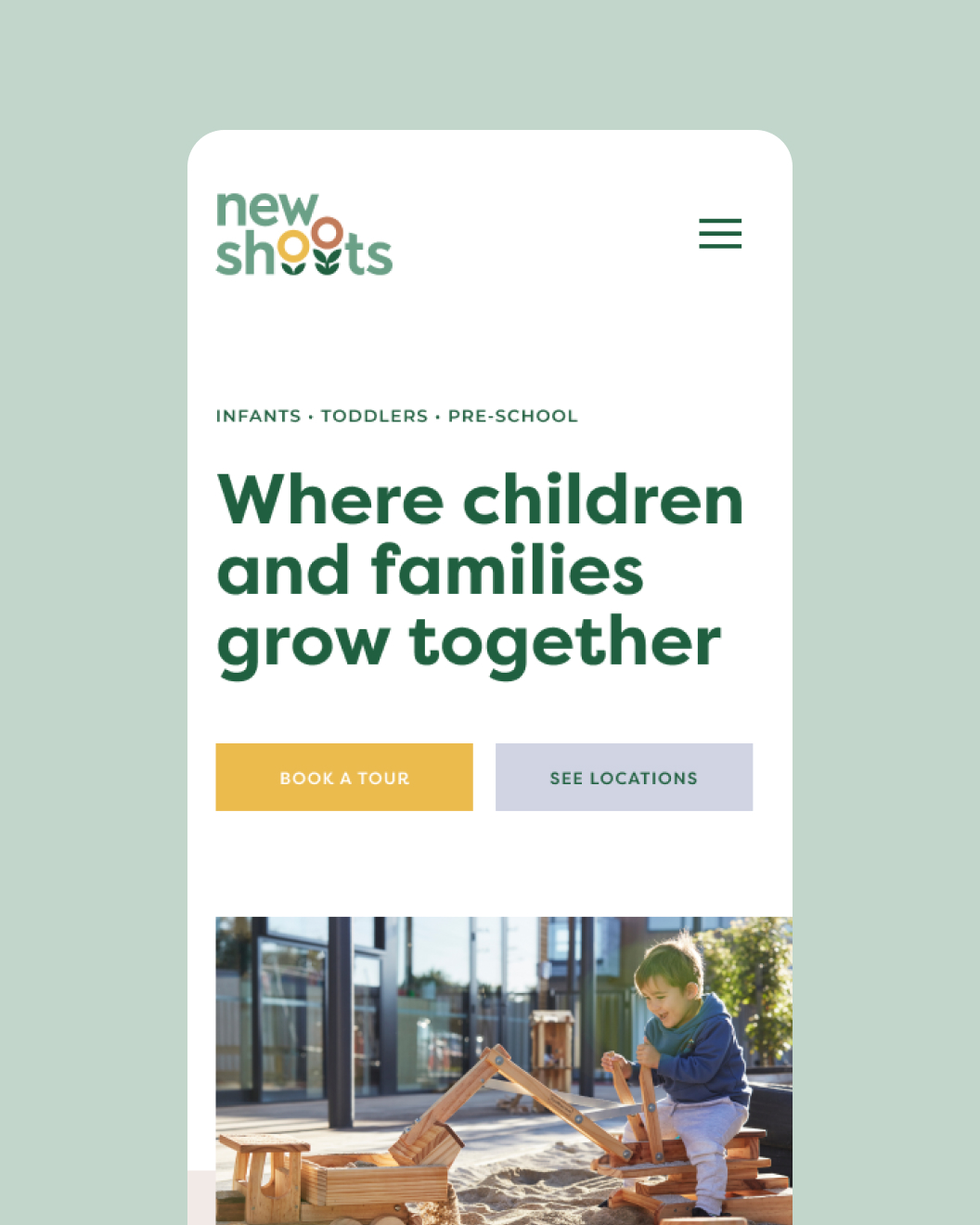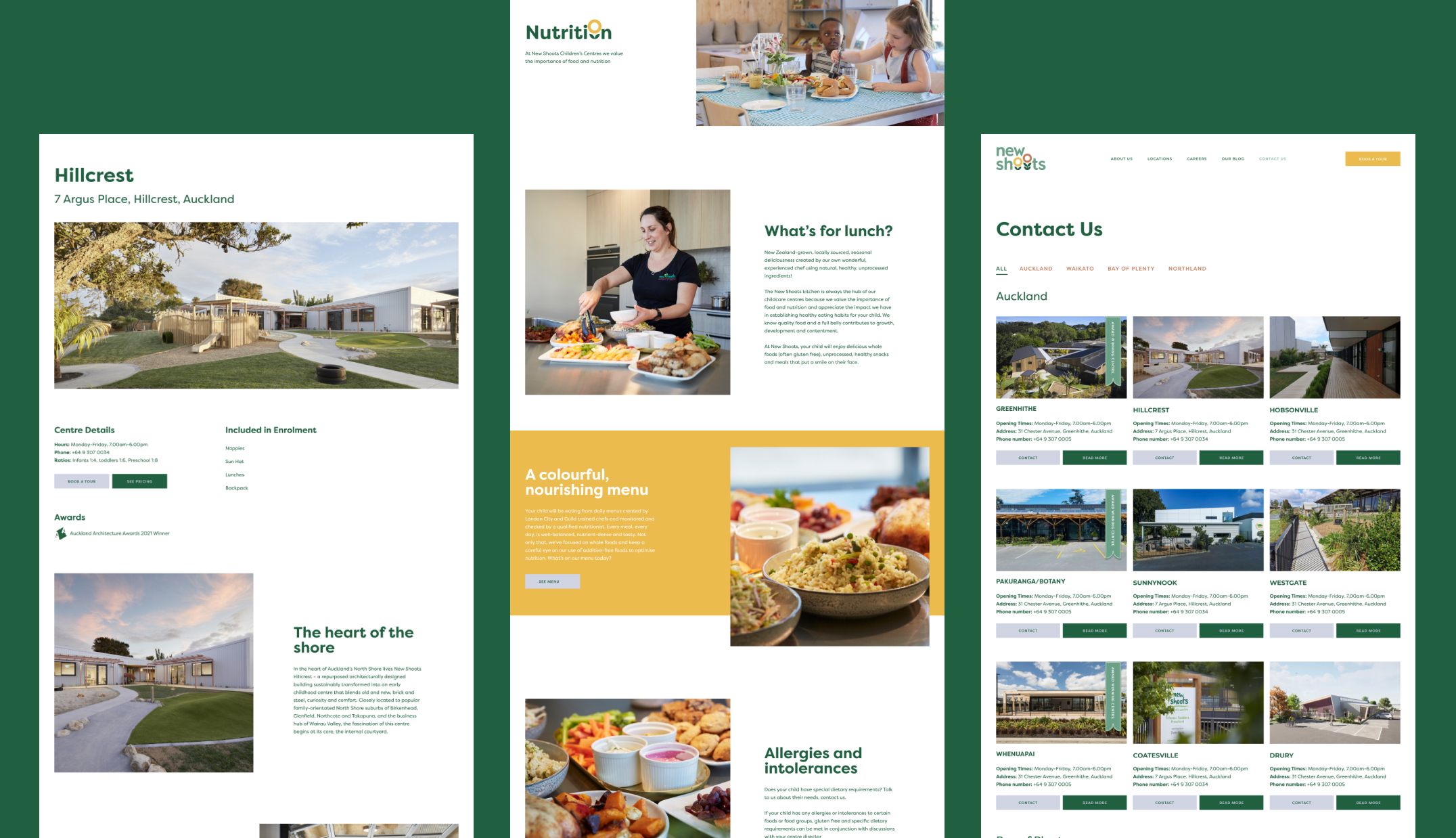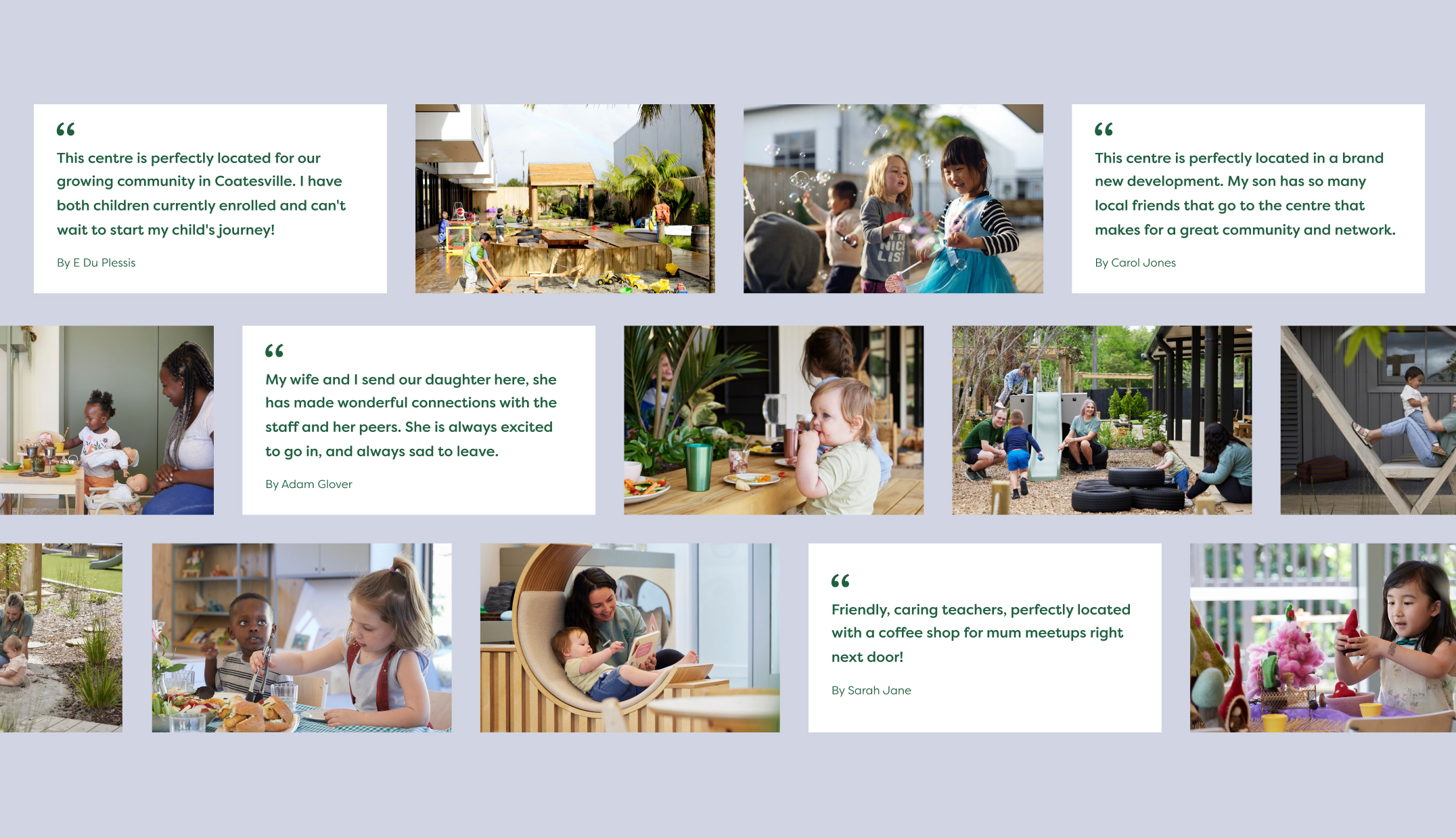 The website transformation for New Shoots Daycare has been a resounding success, leading to increased leads, enrolments, and overall business growth. By focusing on user experience, refreshed branding, and optimised content, the new website effectively showcases the unique offerings of New Shoots Daycare and helps the company stand out in the competitive childcare market.
There was 12.77% increase in average position since we launched.
The bounce rate of users visiting the new site improved by 2.56%.
The click through rate was increased by 3.27%.