RespiTrak
Streamlined asthma management in an app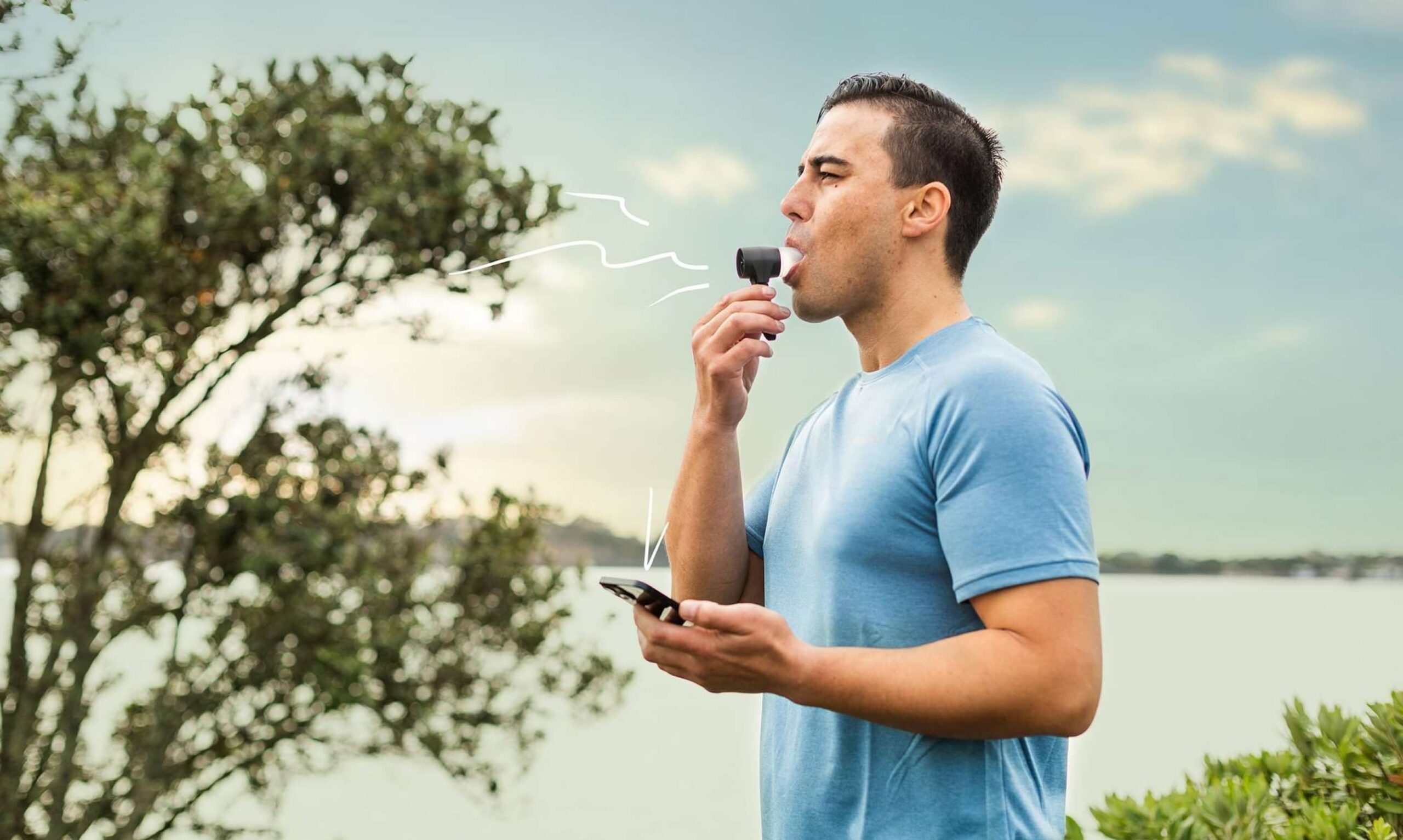 RespiTrak is a comprehensive asthma support system designed to simplify asthma management and provide valuable insight into asthma patterns. This innovative system was designed and constructed in New Zealand, a nation with a significant asthma problem. Using Respitrak's user-friendly interface, you can gain control of your asthma by tracking your symptoms, medications, and other pertinent information. By monitoring the changes in your asthma over time, you can better understand how different factors affect your condition and take proactive measures to manage your symptoms. RespiTrak is an excellent tool for those who want to improve their asthma management and live a healthier lifestyle.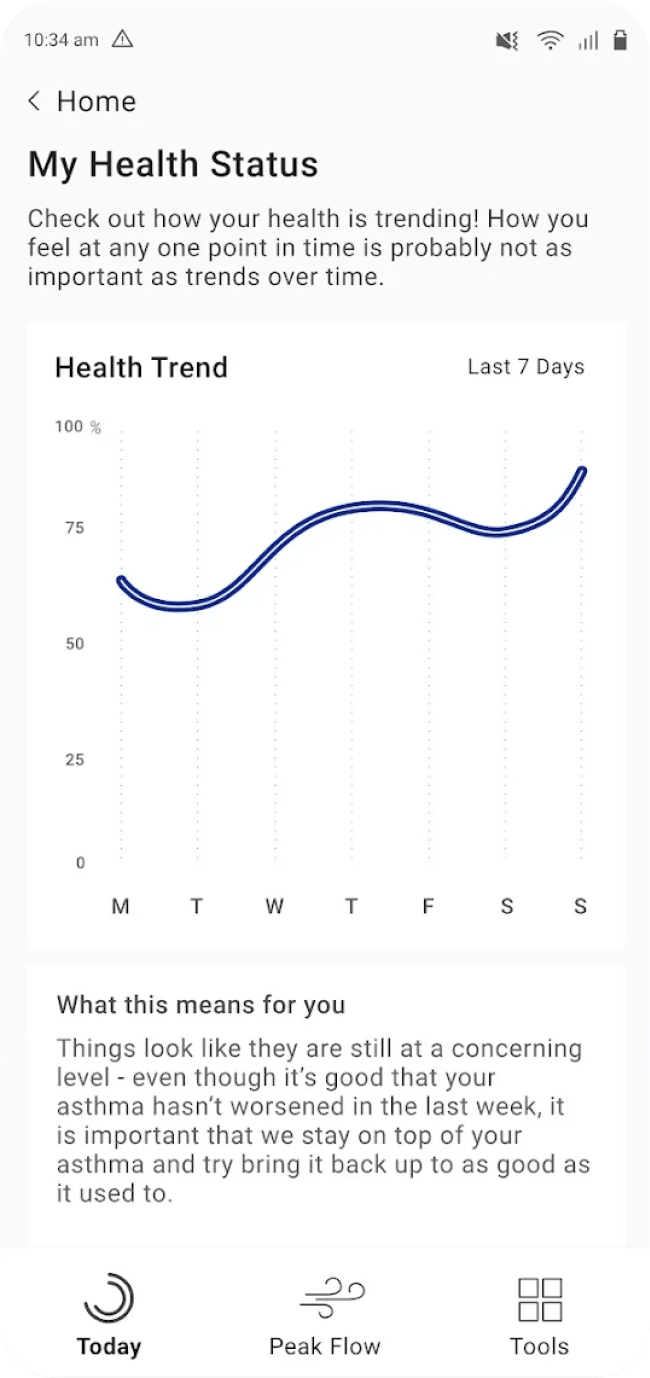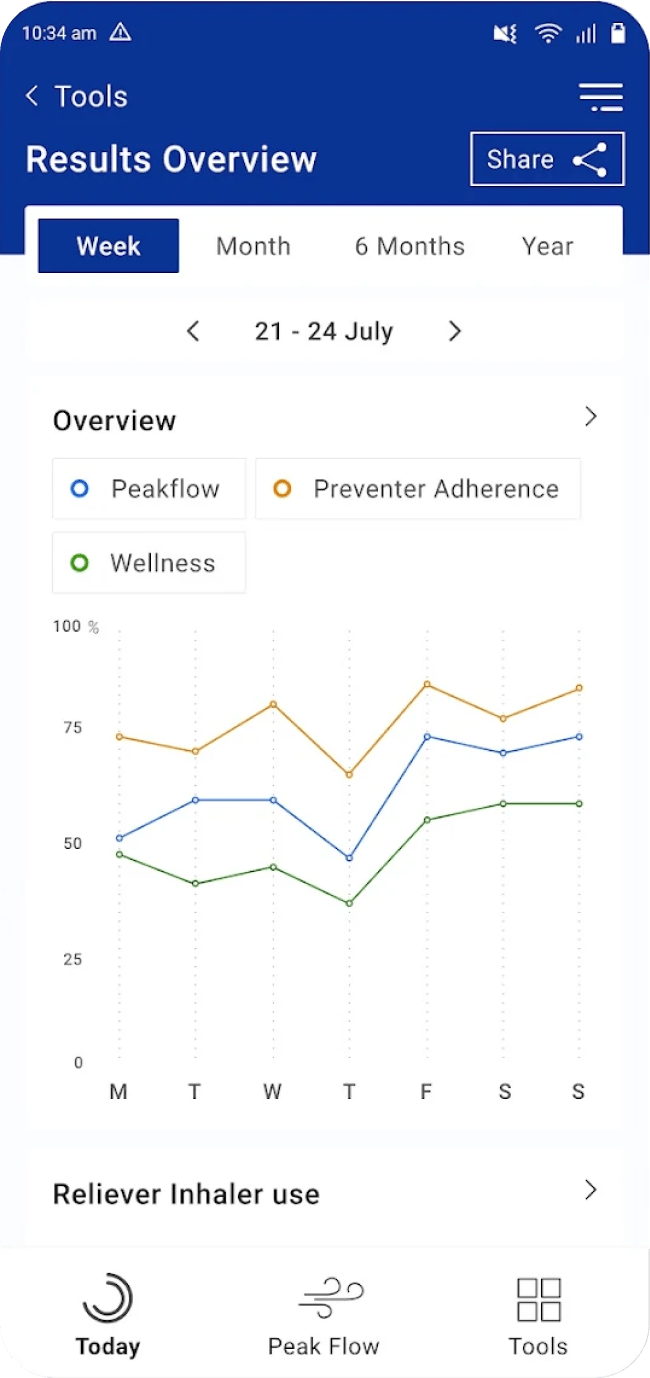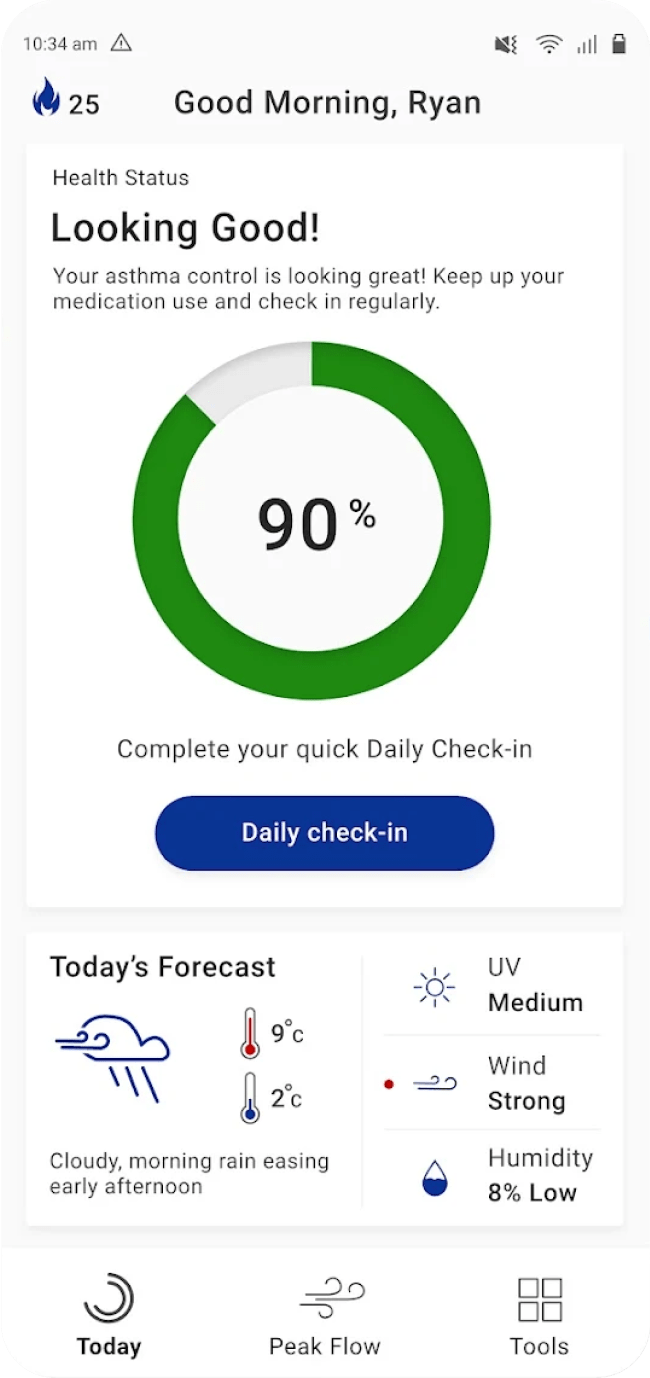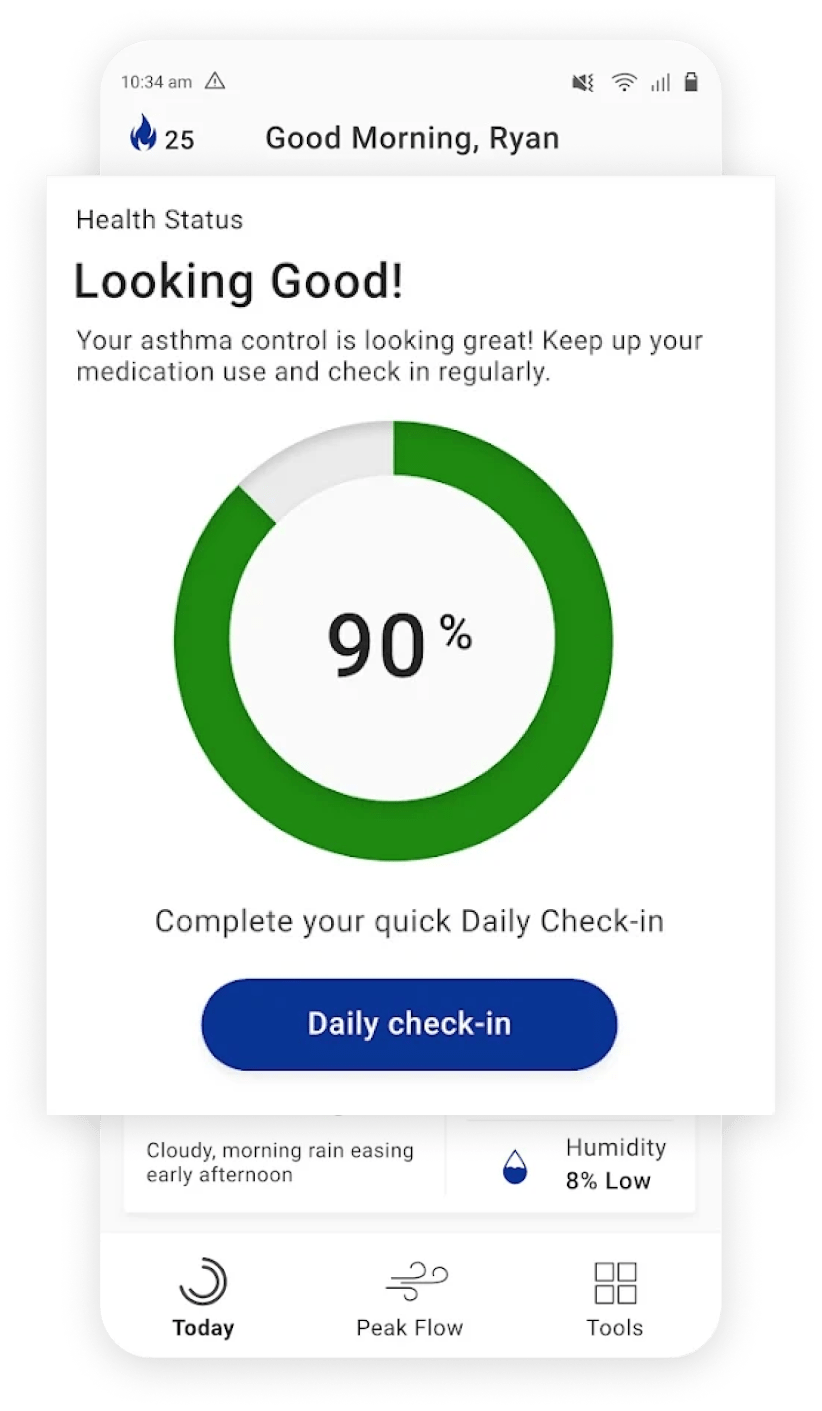 The Opportunity
Active Healthcare found itself in a challenging situation while developing its RespiTrak app. They had partnered with a build team that needed help completing tasks and communicating effectively, and they needed help to launch the mobile app successfully. Frustrated with their current situation, Active Healthcare contacted Putti for help and quickly salvaged the app.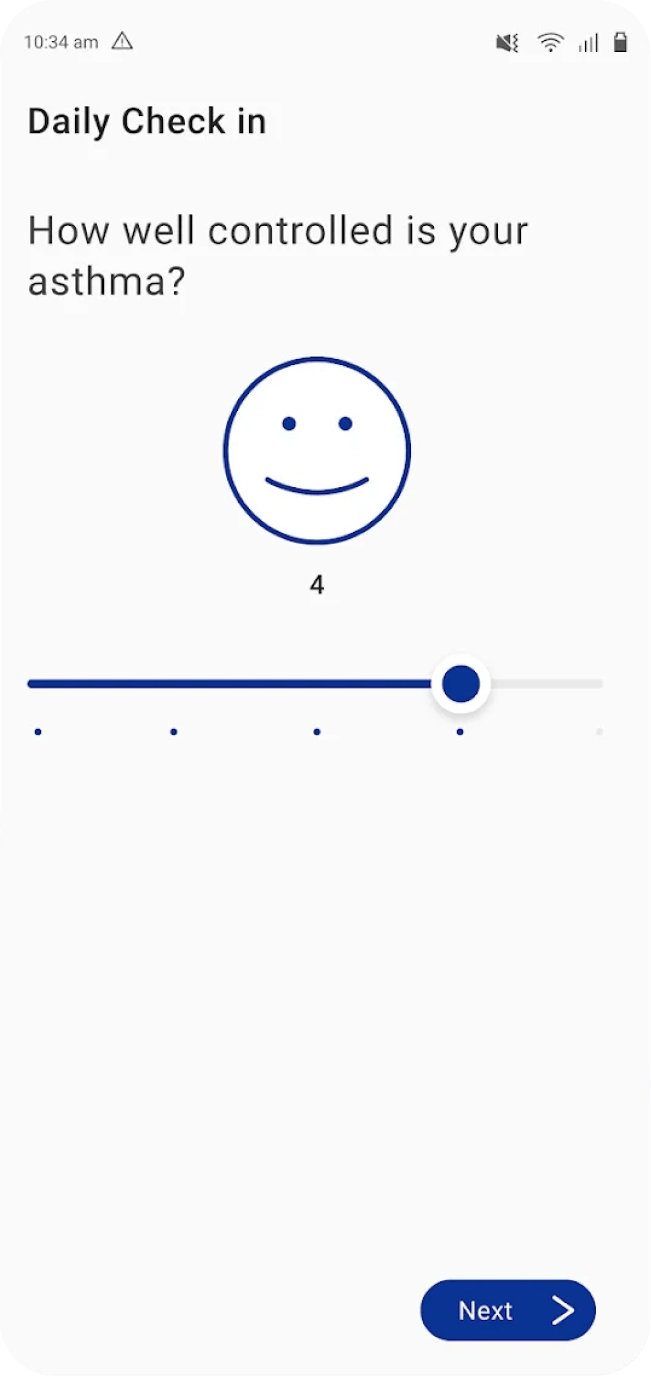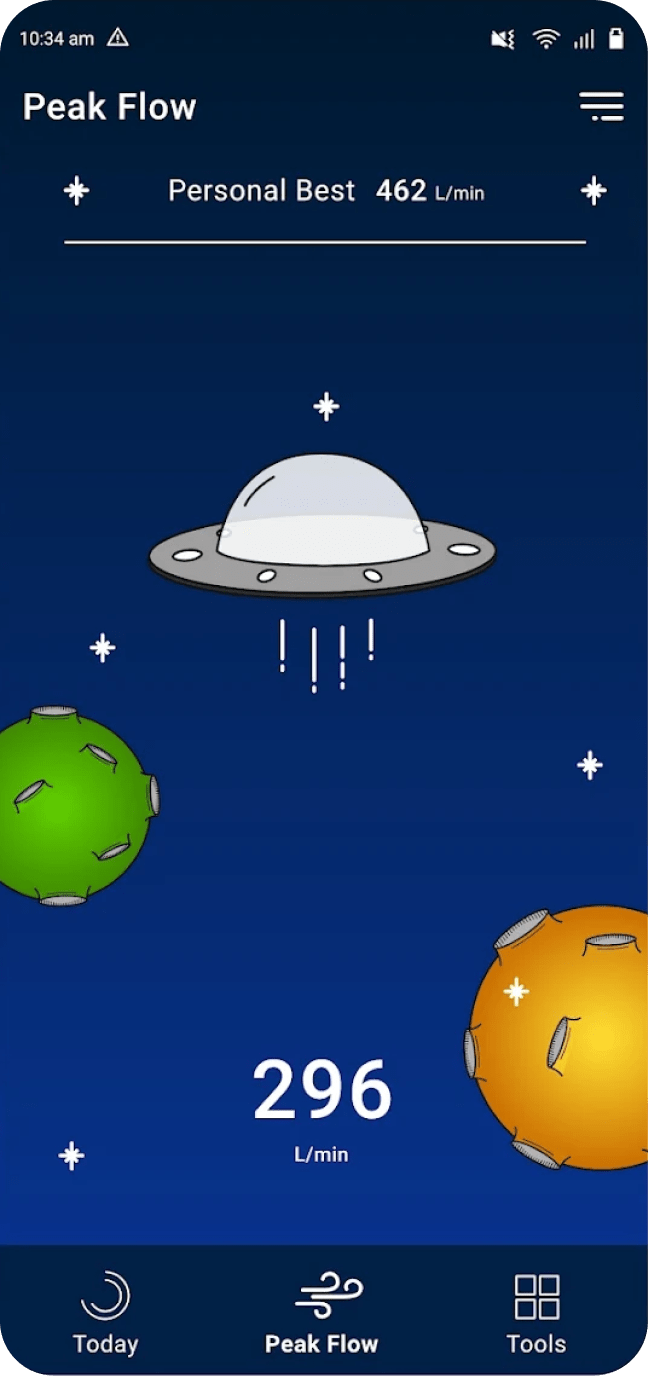 The Process
We supported the development of a unique new proposition to support asthma care with Active Healthcare. This initiative entails the integration of specialised sensor hardware through the utilisation of Bluetooth technology and microphone audio waves. The objective is to facilitate the monitoring and managing asthma symptoms through a technologically advanced approach.
To achieve this, our team of experts began by carefully reviewing the existing app, identifying any issues that needed to be addressed to ensure long-term development and update support. Our thorough review process allowed us to gain a deep understanding of the existing app's architecture, features, and functionality.
With this knowledge, we worked closely with the Active Healthcare team to develop a roadmap for improving the app's performance, stability, and overall user experience. Our team focused on addressing critical issues, including bug fixes, improving the app's speed and responsiveness, and enhancing the app's visual design.
We kept Active Healthcare informed of our progress throughout the process, providing regular updates and seeking their input and feedback. By collaborating closely with the client, we ensured that our work aligned with their vision and requirements for the app.
The Result
At Putti, we pride ourselves on delivering exceptional results for our clients, and our work with Active Healthcare on the RespiTrak App was no exception. We knew the project's success depended on our ability to work collaboratively with the client, communicate effectively, and pay close attention to every detail.
Thanks to our dedicated team of experts and our commitment to excellence, we delivered the app on time and to the highest standards. We worked tirelessly to ensure the app was thoroughly tested and all issues identified and resolved. We also prioritised clear communication with the client throughout the project, providing regular updates and seeking feedback to ensure our work aligned with their vision and requirements.
Our efforts resulted in an innovative and user-friendly app that provides powerful support for people with asthma. We are proud to have been part of this project and played a role in improving the lives of those with this condition. We look forward to continuing to work with Active Healthcare and other clients to develop innovative solutions that help people live healthier and more fulfilling lives.