Darby Dental
Finding solutions to keep dental supply costs down.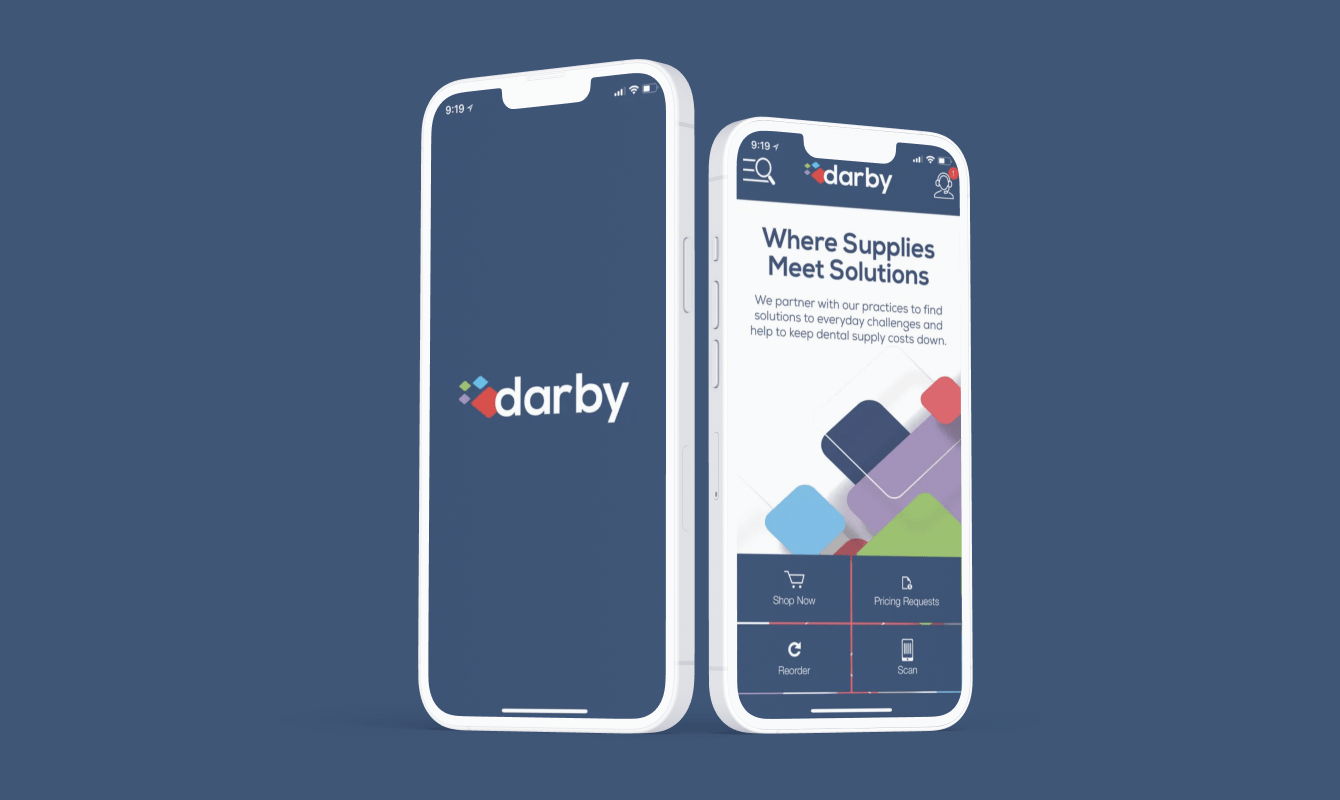 Darby is one of America's most reliable suppliers of dental supplies and solutions. With more than 50,000 products available and an extensive array of capital equipment, software, technology, and repair services offered, Darby has become widely recognized for excellence in customer service, highly competitive prices, and innovative value-added solutions.
The Opportunity
Darby Dental knew that in order to stay ahead of the curve, they needed to upgrade their mobile app. The app is a key component of their business model and by improving it, they can guarantee that their customers have the best possible experience.
The Result
The Darby Dental mobile app has been enhanced to include features from Darby.com and a personal account manager, all accessible from your mobile device. You can shop for any of Darby's products easily from your phone or tablet, and even reorder items you frequently purchase with just a few clicks. The app is available for free on iOS and Android devices.