The world of AI technology is about to take a major leap forward as Microsoft prepares to unveil its latest AI chatbot, Chat GPT-4.
According to reports, Chat GPT-4 will offer "completely different possibilities" compared to its predecessor GPT-3.5. 
Ready for GPT-4?
Next week GPT 4 will be released.
"We will introduce GPT-4 next week, where we have multimodal models that will offer completely different possibilities – for example, videos"
This exciting development is poised to transform the world of AI and set new standards for the capabilities of chatbots. 
GPT-4 Capabilities
Here is a rundown of all the key details you should be aware of regarding the much-awaited GPT-4 launch.
1. The groundbreaking capability of generating AI-powered videos from basic text prompts.
2. Multimodal – Basically, what can interpret both text and images. The previous version, which brings ChatGPT to life, is only capable of producing texts.
3. With 100 trillion machine learning parameters, GPT-4 is 500 times more powerful than its predecessor, GPT-3.5, which ChatGPT is currently built on.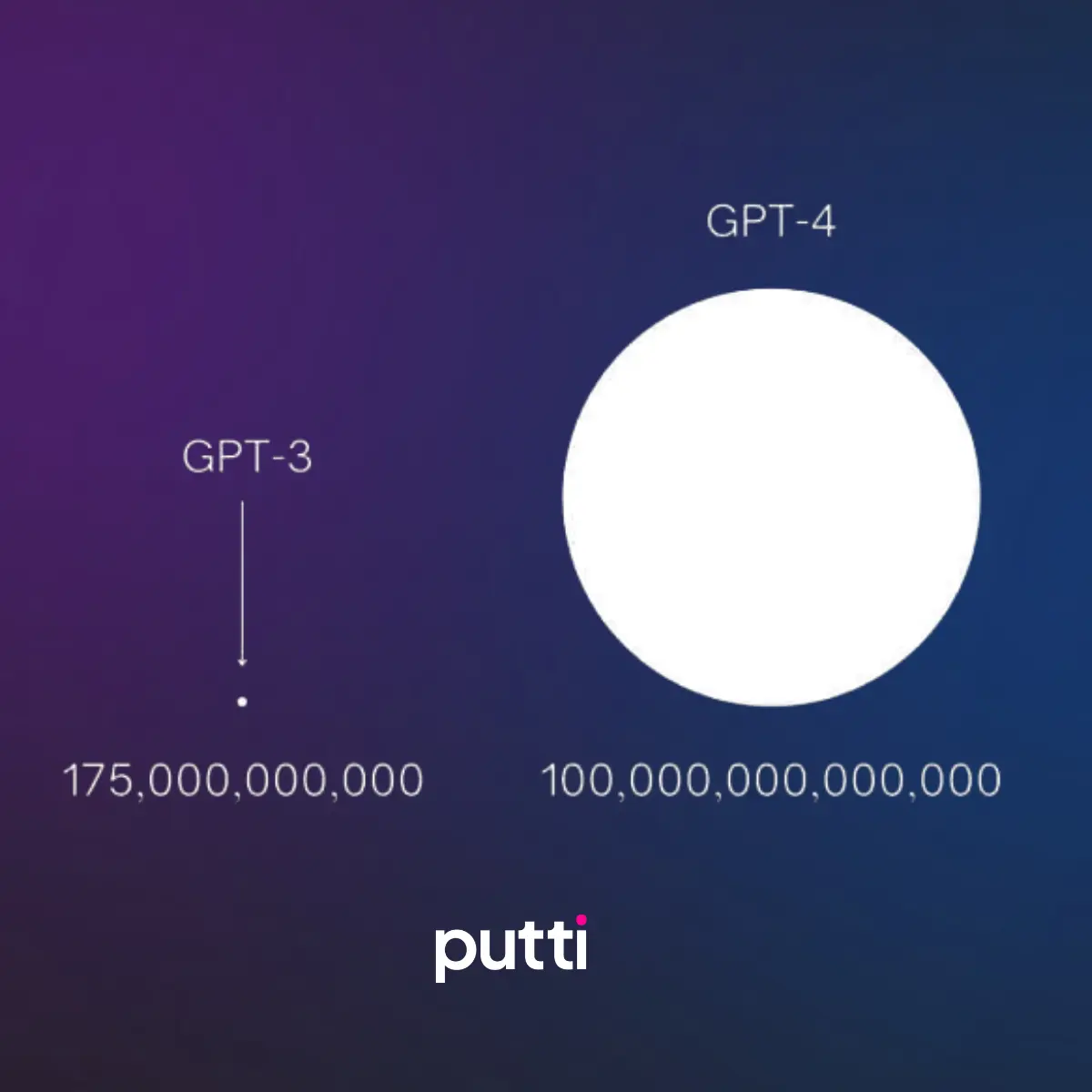 4.Capabilities go beyond just processing text. It will be able to process multiple types of data, including videos, images, sounds, and numbers.
5.ChatGPT 4 will help pave the way for new applications of natural language processing.
6. ChatGPT 4 will be a key player in this progress, opening doors to new research, innovation, and real-world applications.
These capabilities are just the tip of the iceberg. With GPT-4, the possibilities for artificial intelligence are truly endless. We are entering a new era where machines are becoming more and more intelligent, and the line between humans and machines is becoming increasingly blurred.
Stay tuned for more updates on the game-changing GPT-4 release.
Discover what Putti can do for your organization. Take advantage by partnering with us. Check out our services at Putti Website to find out how we could be a game-changer in terms of unlocking new possibilities, streamlining processes, and improving outcomes. 
Share how excited you are to see this amazing revolution of AI in the coming times! Let us know your thoughts on our social media channels –  we are on Facebook, Instagram, and LinkedIn!