If you are one of the businesses that have moved to fully remote or hybrid work environments during the COVID-19 pandemic, you need to read this article.
The world is becoming increasingly reliant on technology, and a robust cyber defence program is more critical than ever. According to a study from Statista, there are over 4.66 Billion active internet users in 2021. This represents 59.55% of the world's population – all of which are exposed to cyberthreats.  
With most businesses operating remotely, hackers stepped up attacks against the expanded and target-rich environment, with breaches that almost doubled from 2019. Online crimes reported to the FBI's Internet Crime Complaint Center (IC3) nearly quadrupled due to the COVID-19 pandemic .
To get you prepared for cyber threats this year, we've listed 8 of the most crucial security elements to help reduce and eliminate the identified threats/vulnerabilities that can place your organization at risk. 
Patching and updating your software 

The use of multi-factor authentication (MFA)

Implementing password managers

Logging alerts 

Secure internet-exposed services

Implementing and testing backups 

Implementing network segmentation 

Enforcing the principle of least privilege
Data breaches could happen to any company, regardless of size. Implementing a security checklist is the first step to safeguard your digital assets. 
Get complete information about the essential critical controls and what you should be doing to comply with cybersecurity standards. Download our free Cybersecurity Toolkit today on this link.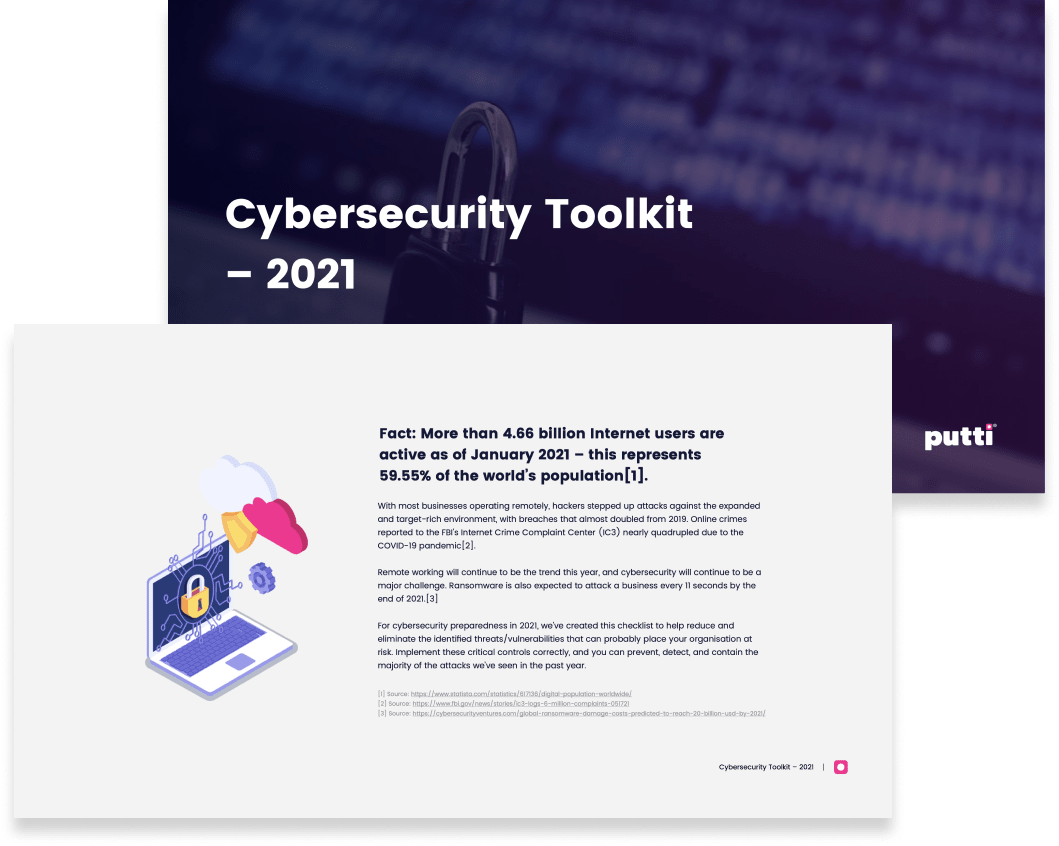 You don't have to do it alone.
Our on-demand cybersecurity service is an effective way to assess, remediate, and implement a robust cybersecurity program. We have an in-house security expert who can provide the solution to your immediate security needs, as well as a long-term resource to help you and your organization grow while remaining secure. Send us an email via info@puttiapps.com, we are happy to help.