As the world increasingly moves online, there has never been a greater demand for outsourcing your IT Requirement. By outsourcing a third-party service provider, companies can utilize external efforts to handle IT tasks such as app and web development. Since then, it has become one of the most effective strategies that many companies adopt nowadays.
As a result, an increasing number of businesses are opting to outsource their app and web development requirements. In a recent report, the IT Outsourcing Market – Growth, Trends, COVID-19 Impact, and Forecasts for 2022 to 2027 is expected to be valued at USD 526.6 billion in 2021 and reach USD 682.3 billion by 2027, at a CAGR of 4.13%. 
What do you think about outsourcing your app and web development needs?
Outsourcing has been a very important aspect of the IT industry from the start. Outsourcing your app and web development needs has numerous advantages, including access to a global talent pool, lower development costs, and faster time to market. Businesses can access skilled developers through outsourcing at a fraction of the cost of hiring in-house staff. Furthermore, because outsourcing companies are located in different time zones, businesses can receive round-the-clock development support.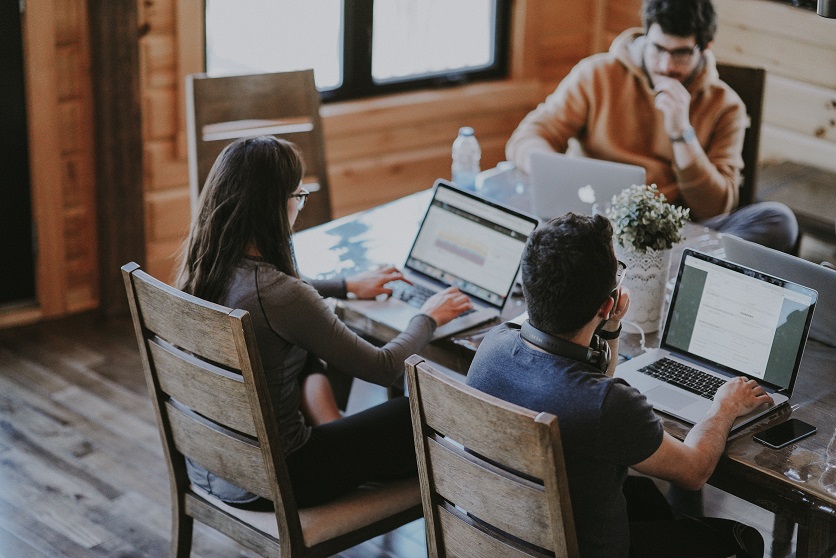 Important Steps in Outsourcing App and Web Development
Define your project requirements clearly
The first step is to define the scope and requirements of your project clearly.  Create a general description of your app and web project, write down your business and technical objectives, and decide on a budget. It is also a good idea to compile a list of questions to ask prospective outsourcing teams. This will help you to find the right partner and avoid any misunderstandings down the road.
With defined expectations and goals, you can convey your idea to the web outsourcing team comprehensively. Many times, if you are working with an experienced team, they will help you enhance your idea using creative solutions.
Define Time Frame, Budget, and Location
Set some deadlines to ensure that your resources are not being wasted. Considering the project's requirements, you can calculate the approximate time it will take to develop and launch the web application. 
Set your budget and set expectations on how to choose the best outsourcing web development and design team that suits them
Choosing the place where your application will be developed is vitally important. Since app and web development is a labour-intensive job, the cost of web development depends on the team's location.
Do thorough research: Find and Shortlist Companies
Once you know what you are looking for, it is time to start researching. There are several ways to find the right team to outsource for your web and app development project in the location of your choice that fits your budget. 
There are many outsourcing companies, so it's important to research and choose a reputable and experienced partner. 
Ask for references and case studies, and get in touch with their previous clients to get a sense of their work. Take the time to read reviews and check out portfolios before you make your final decision. You are sure to find a few that fit your business needs.
Choose the Right Outsource Web Development Company
Talk to the outsourcing firms you have shortlisted. Hold meetings with the companies, and discuss your ideas and expectations.
Choose an outsourcing company where the app web development teams will understand your business vision and keep it in mind when coding. If the team is as invested as you in the project, the result will be much better.
Communicate clearly and manage your expectations
When outsourcing a mobile app or web development team, it's important to manage communication and expectations carefully. The better they understand what you are looking for, the more likely they will deliver a product that meets your needs.
Make sure you have a clear understanding of the project timeline and deliverables, and that your partner is aware of your company's culture and values. Be sure to keep lines of communication open throughout the project so that you can offer feedback and make changes as needed.
Conclusion
Finally, it is time to go deep and make a list of app and web development outsourcing companies in New Zealand. You are sure to find a few that fit your business needs.
Finding a reliable partner you can outsource for your app and web development project is not an easy task. Outsourcing mobile app and web development can be a great way to save time and money, but it's important to do your research and choose a reputable partner.  
We hope this article gave you an overview of the Important Steps in Outsourcing App and Web Development. By following these tips, you can ensure a successful outsourcing experience.
Take advantage of outsourcing an App and Web development team by partnering with Putti Apps. 
We are a full-cycle web and app development agency based in Auckland, New Zealand. We specialize in helping teams bring more amazing technical capabilities to the table, thus innovating Web & App development services. Check out our services to find out how we can help you – we are serving the US Market too!
Let us know and share your thoughts on our social media channels –  we are on Facebook, Instagram, and LinkedIn!