Navigating the complex world of compliance in the construction industry is no easy task. It's like walking a tightrope while juggling bricks; one wrong move and everything comes crashing down. Yet, it seems that compliance often takes a backseat among the bustling crowds of construction professionals.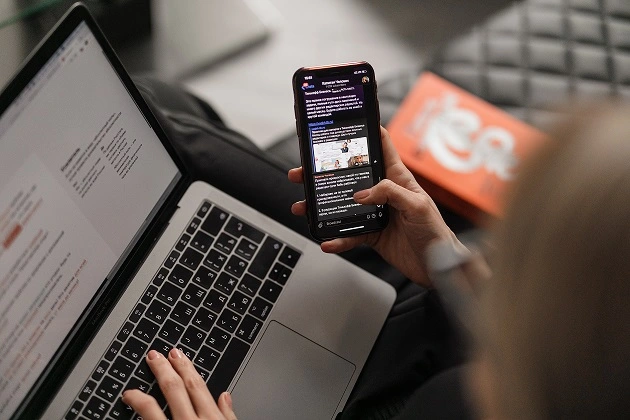 According to the most recent construction market data from Statista, the size of the construction industry was $8.2 trillion in 2022 and is expected to reach $17 trillion by 2029, with an annual growth rate of 7.3%. Since it is the construction industry's job to build the infrastructure of nations, cities, and towns, it is the largest and one of the most important industries, employing a disproportionately large number of construction and engineering workers.
Imagine you are in charge of a huge building project where dozens of contractors work around the clock. There is a lot of pressure to finish things on time and on budget. But then, problems with following the rules show up. All of the H&S audits, incident reports, and red tape start to pile up, slowing progress and giving everyone headaches.
But don't worry, there is hope in the middle of all this chaos. Digitisation is a smart and savvy solution that speeds up processes and keeps us out of trouble when compliance is king.
Efforts must be made to simplify compliance procedures.
In the realm of compliance, traditional methods are akin to trying to fit a square peg into a round hole. They often fall short when it comes to the unique demands of the construction industry. Manual paperwork and traditional forms may have sufficed in the past, but the increasing complexity of regulations and the fast-paced nature of construction projects have rendered them obsolete. These outdated methods consume valuable time and resources and leave room for errors, misunderstandings, and costly mistakes.
The need for streamlined compliance processes has never been more apparent. It's time to bid farewell to the headache-inducing manual approach and embrace a digital revolution that can seamlessly integrate compliance requirements into construction workflows. By doing so, construction professionals can mitigate risks, ensure regulatory adherence, and save precious time and energy to focus on what they do best: constructing the future.
Our automation tools have taken global brand compliance from manual to miraculous.
At Putti, we empathise with the myriad challenges you face on a daily basis. That's why we've dedicated ourselves to developing cutting-edge solutions to revolutionise your compliance processes. Our advanced digital forms and automation tools have been meticulously crafted to address the unique complexities of your industry, providing a streamlined and efficient approach to compliance.
Still not convinced? Here are a few examples of global brands whose compliance processes we've helped automate:
Fletcher Construction used to dread the massive headache and time loss associated with bringing on new contractors and vetting their compliance needs. They can now quickly and easily run through the process in-house and with their contractors – thanks to our epic, dynamic digital form. It's compatible with all devices, syncs all data to a single, safe location, and can be used even when you're not connected to the internet.
Daley Property Service (DPSL) was drowning in a sea of job orders, juggling contractor management and H&S checks manually, and doing their best to stay afloat. The thought of going through with it is enough to make anyone flinch. Putti's electronic forms, however, were a lifeline for their compliance procedures. With the help of automation, DPSL has said goodbye to inefficiency and hello to improved productivity. Their employees were no longer trapped in an office, fielding calls and emails all day. Instead, they breezed through the compliance process and were better able to focus on their customers. This is a story of evolution, as DPSL has risen to greater heights on the crest of a wave of success.
Our innovative technology empowers you to effortlessly manage compliance requirements, saving you valuable time, resources, and headaches along the way. With our tailored solutions by your side, you can navigate the compliance landscape with confidence, knowing that you have the tools to stay ahead of the game. Let us be your trusted partner in embracing the digital future of construction compliance.
Explore our compliance solutions
Compliance no longer requires mountains of paperwork. The digital age has brought efficiency, speed, and accuracy. Compliance automation assistance is available. Discover how our expertise can improve your compliance processes. Let us help you transition to the digital world, where compliance is easy and your business can thrive. Contact us today to unleash compliance automation.