A mobile revolution is currently sweeping the travel industry. As more and more people use their smartphones to plan, book, and experience travel, businesses in the industry must ensure that they have expanded their reach to mobile applications and physical spaces. 
 A recent study by Google found that 75% of people in Asia and the Pacific are eager to travel in the near future. And, of those travellers, 90% will use their mobile devices to plan their trips. 
This means that businesses in the travel industry need to ensure their websites and apps are optimised for mobile devices. They must also ensure their content is relevant and engaging for mobile users.
Hotels are now more than just brick-and-mortar establishments; they also have a strong online and mobile app presence. It's discouraging to see so many businesses fail to meet even the most basic of these standards, leading to unhappy customers. We are, of course, discussing the subpar hotel apps that fall short of customer expectations.
We've all experienced clunky interfaces, slow loading times, and limited functionality that leave us questioning whether the hotel embraces the digital era or lags behind.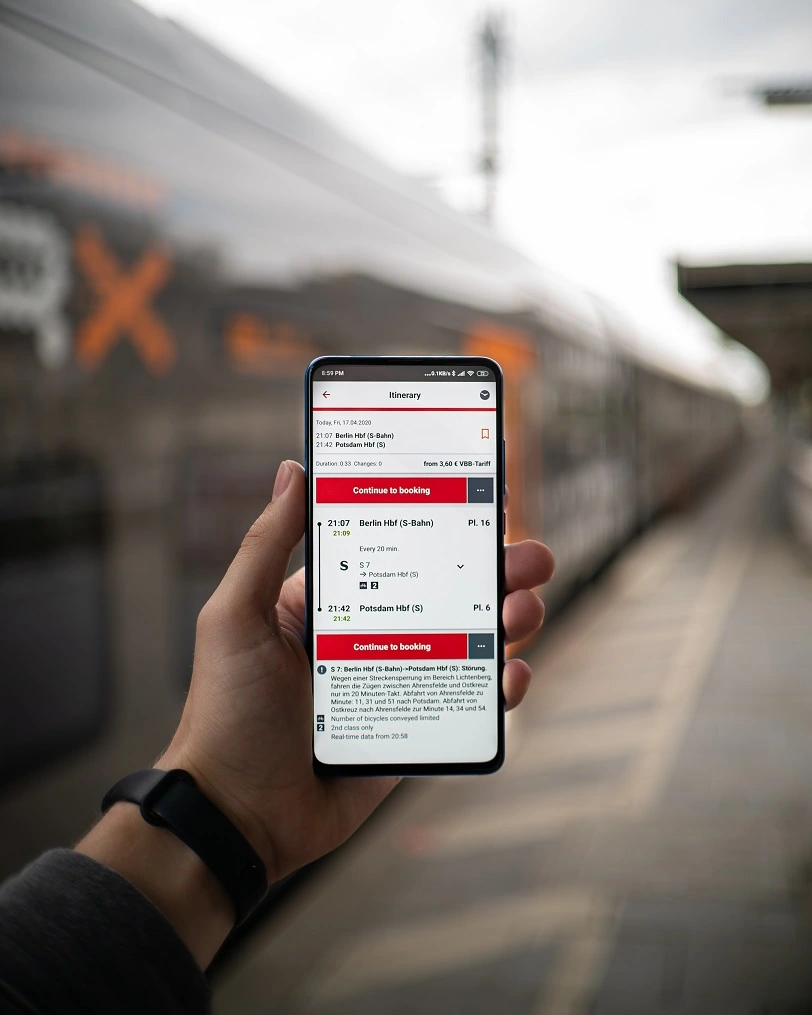 A good hotel booking app is like a concierge in your pocket.
Ah, the features of a good hotel app, the building blocks of a seamless and delightful guest experience. Picture this: effortless check-in and check-out processes that save time and spare guests from the dreaded queues. How about in-app concierge services catering to every whim and fancy, ensuring no request goes unanswered? Oh, and let's not forget the ability to control room amenities with a few taps on the screen, transforming the ordinary into the extraordinary. 
When it comes to a hotel booking app that truly impresses, it's all about the seamless fusion of personalised recommendations, effortless access to crucial hotel information, and a touch of technological magic. Imagine a digital genie that anticipates your desires and fulfills them with utmost precision. From tailored suggestions on nearby attractions to convenient booking processes and comprehensive details about hotel amenities, a good hotel app leaves no stone unturned in ensuring guests a smooth and delightful experience. So, get ready to utter the word "Booked!" with confidence as we unveil the essential features that make a hotel booking app truly exceptional:
A powerful search engine: The app should have a powerful search engine that allows users to quickly and easily find the hotel they are looking for. This feature should allow users to filter their results by location, price, amenities, and other criteria.
Detailed hotel information: The app should provide users with detailed information about each hotel, such as its location, amenities, reviews, and photos.
Easy booking process: The app should have an easy booking process that allows users to book a room with just a few taps. The booking process should be secure and user-friendly.
Mobile-friendly design: The app should be designed for mobile devices, so users can book a room from anywhere. The design should be responsive and easy to navigate, with clear instructions and intuitive features.
Here are some added features that could make your hotel app even better:
Loyalty programme integration. Loyalty programmes are a great way to reward frequent guests and encourage repeat business. By integrating loyalty programme integration into your hotel app, you can make it easy for guests to manage their points and redeem them for rewards.
Local information: Besides providing information about the hotel, a good hotel app should also provide users with information about local attractions, restaurants, and events. This information can help users to plan their stay and make the most of their time in the area.
Payment options: The app should accept a variety of payment methods, such as credit cards, debit cards, and PayPal.
Multilingual support: It is important for businesses to be able to communicate with customers in their preferred language. By providing multilingual support in your hotel app, you can make it easier for guests worldwide to book a room and enjoy their stay.
Push notifications: The app should send push notifications to users with updates about their stay, such as check-in time, room number, and flight information.
We are the mobile app whisperer for the hotel brands you love.
Putti is the genius behind the mobile apps that make your hotel stays so enjoyable. Whether you're booking a room at the Ritz-Carlton, Hyatt, Hilton, or Best Western, you can count on Putti to make your experience seamless. We can also integrate your hotel app with your existing booking system and other software to simplify managing your hotel.
It may be time to take things up a notch and get your own custom hotel app. If you're tired of playing second fiddle to Booking.com, we can hook you up with our specialised mobile app development services.
Explore our booking and loyalty solutions
Some of the best hotel apps in the game were born from Kiwi minds inspired by Putti. Don't just take our word for it; see for yourself why our apps are the best in the industry.