In today's world of constant swipes, taps and clicks, retail businesses without a mobile app are like a fella who shows up to a pool party in a suit – out of place and out of touch. Without a mobile app, retailers miss out on connecting with their customers and staying ahead of the game. It's like leaving the house without a wallet, you're just unprepared.
And it looks like Kiwi retailers have struck gold! With a whopping 6.54 million active cellular mobile connections in early 2023, that's more connections than you can shake a stick at – 125.6% of the total population, to be precise! Talk about an opportunity knocking at your door. 
If you're a retailer who hasn't hopped on the mobile app bandwagon yet, you might want to reconsider before you miss out on all that potential business!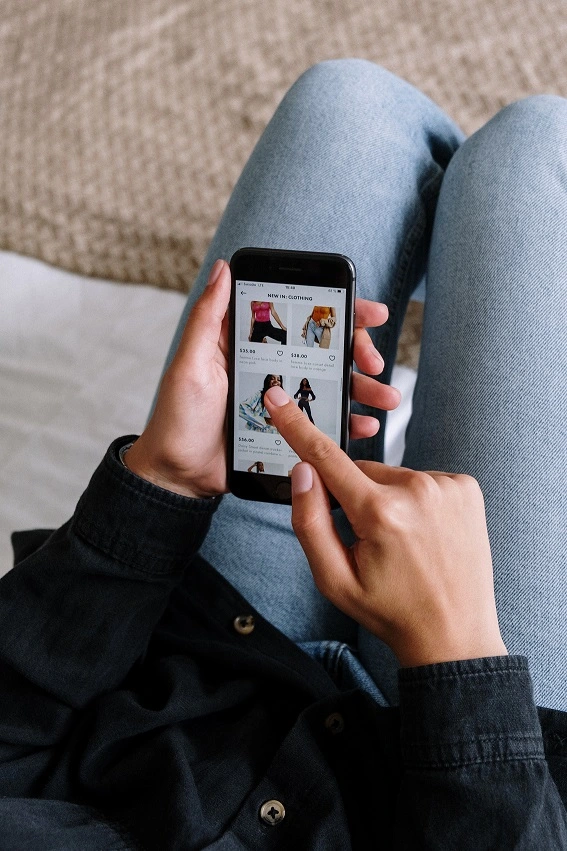 Going Mobile: Why Every Retailer Needs an App ASAP
Elevated Visibility and Ease of Access – When it comes to retail, being seen is half the battle! A mobile app gives retailers an extra edge in today's digital age. Customers who download your app are more likely to remember your brand and return for more. And with your app always at their fingertips, customers can easily browse your products and services anytime, anywhere, making shopping super convenient.
Increased client satisfaction – Let's face it, in today's fast-paced world, nobody has time for a bad customer experience. And with so many options, it's easy for customers to take their business elsewhere. That's why a mobile app is a game-changer for retailers. It allows you to customise the shopping experience, from personalised recommendations to streamlined checkout processes. Your customers will feel like they have a personal shopper in their pocket! Plus, with push notifications and alerts, you can keep your customers in the loop about sales, promotions, and new products. It's like having a megaphone that's tailored just for them!
Promotions and customised marketing – Forget the one-size-fits-all approach – today's customers want personalised marketing and promotions, and a mobile app delivers just that! With a mobile app, you can track customer behaviour and tailor your marketing messages and promotions to their preferences. It's like having a crystal ball into their shopping habits!
Higher levels of client engagement and loyalty – Customer loyalty and engagement are important for success, and a mobile app can help you do both. With a mobile app, you can give your customers a smooth shopping experience, from looking around to buying to getting help after the sale. And with in-app feedback and reviews, you can show your customers that you care about what they think and want them to be happy. It's like carrying around a customer service hotline! Plus, you can give your customers a reason to keep returning with loyalty programmes and rewards. It's like having a fan club of your own! And the more interested your customers are in your brand, the more likely they are to tell their friends about it. This will bring you even more business.
Join the Mobile Revolution with Our Specialized Retail Solutions!
Here at Putti, we know that mobile apps are crucial for retailers in today's digital world. We've had the privilege of building mobile apps for some of the biggest global brands- from the first build of Marks & Spencer's and Sports Direct to the first three versions of the ASOS app. We even took on the challenge of delivering 14 mobile apps across Best Seller's entire portfolio in just 15 months! So we've got you covered when it comes to experience and expertise.
Explore our retail solutions
If you're in the market for an agency that can upgrade your retail business,  check out our solutions and let us know how we can help. We specialise in creating mobile and web apps that look sleek and modern and boost customer engagement and loyalty. Who knows, with our help, you could be the next big thing in the retail game!